Procrastination… 
I had just bought two beautiful fall wreaths for the front doors, but I kept putting off ordering  gel stain. After all, if I don't have the stain, I don't have to re-stain the doors, right?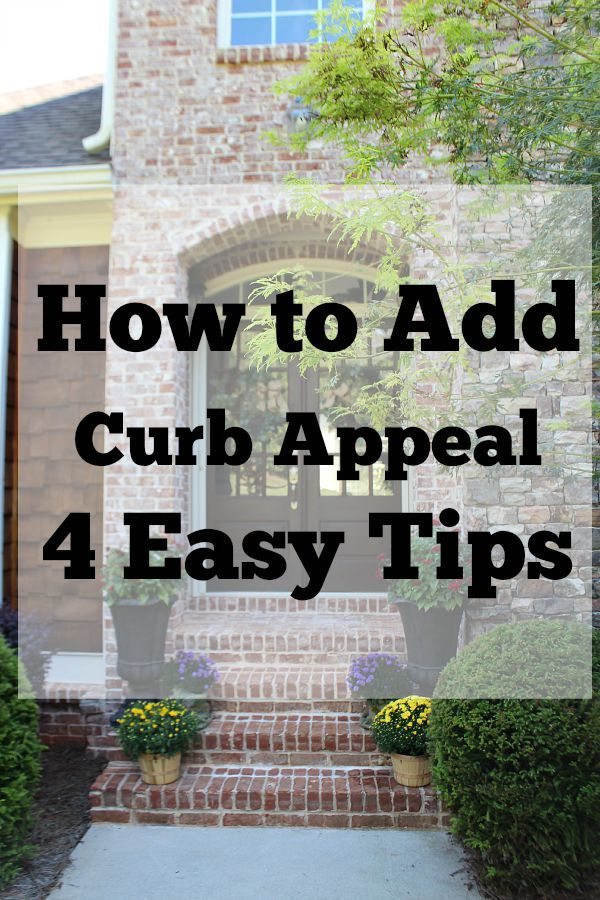 But, there's nothing like an opportunity to have Phantom retractable screens put on your doors to get you moving.
How to Add Curb Appeal the easy way!
Adding curb appeal not only makes your neighbors happy, it helps maintain the value of your home. We have bought and sold several houses. We're famous for trolling neighborhoods, the first thing we notice when doing a drive by is the curb appeal. We can't tell if there are dirty dishes in the sink or if they make their beds every day but we can tell if they care about their home just by looking at the entrance. Being guilty of the first two, I do try to give the appearance that every thing is perfect on the inside 😉
There's something about fall and spring that put pep in my cleaning step. A few weeks ago I cleaned my brick. That got the ball rolling for a refresh on my porch, or stoop as I call it.
My friends at Phantom Screens provided an extra bonus for my home, now we can enjoy the cool breeze without worrying about insects. Crazy awesome thing, I think you will notice it in the photos, you can't even tell they are there! I guess that's why they call them phantom 😉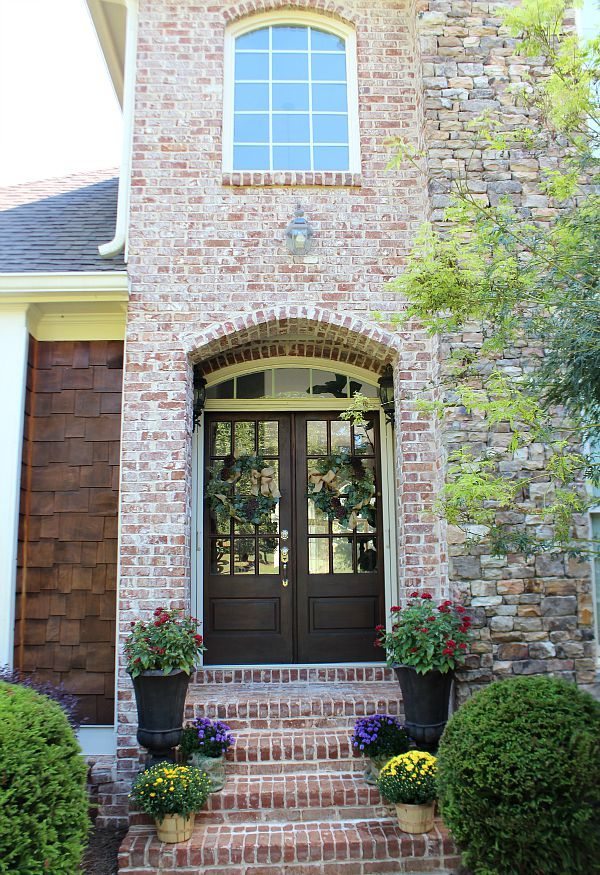 Refresh your curb appeal with my four tips:
Clean your windows
Add a wreath, door decor
Refresh potted plants seasonally
Paint or Stain your door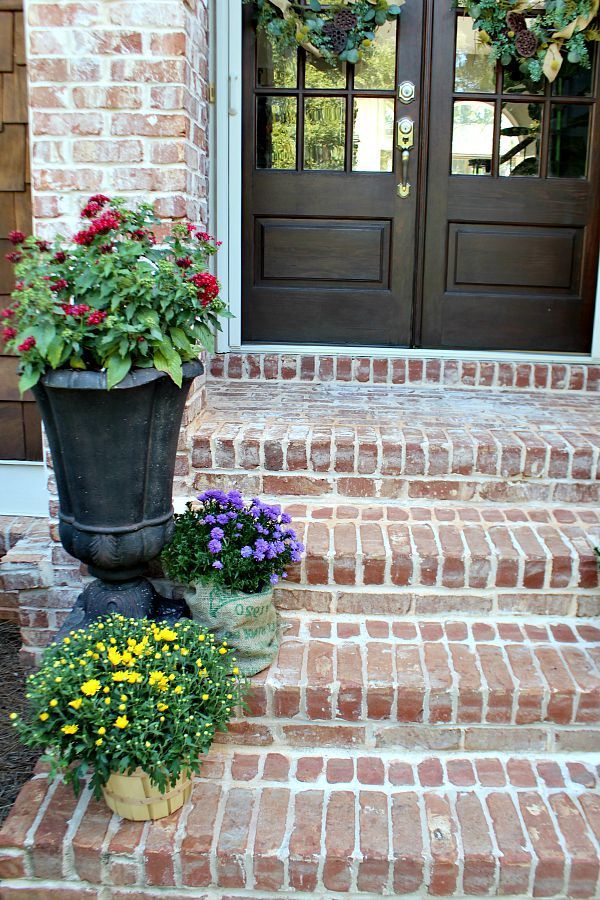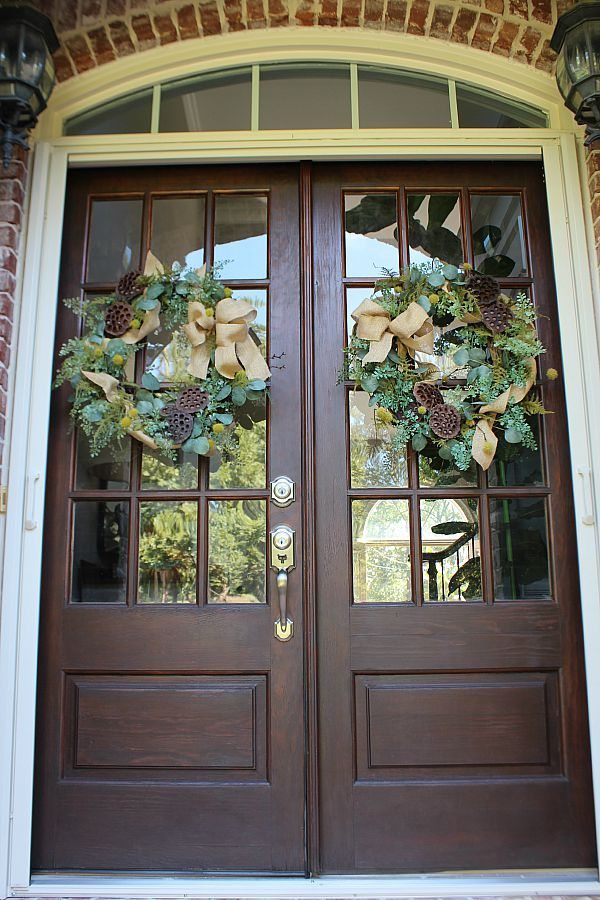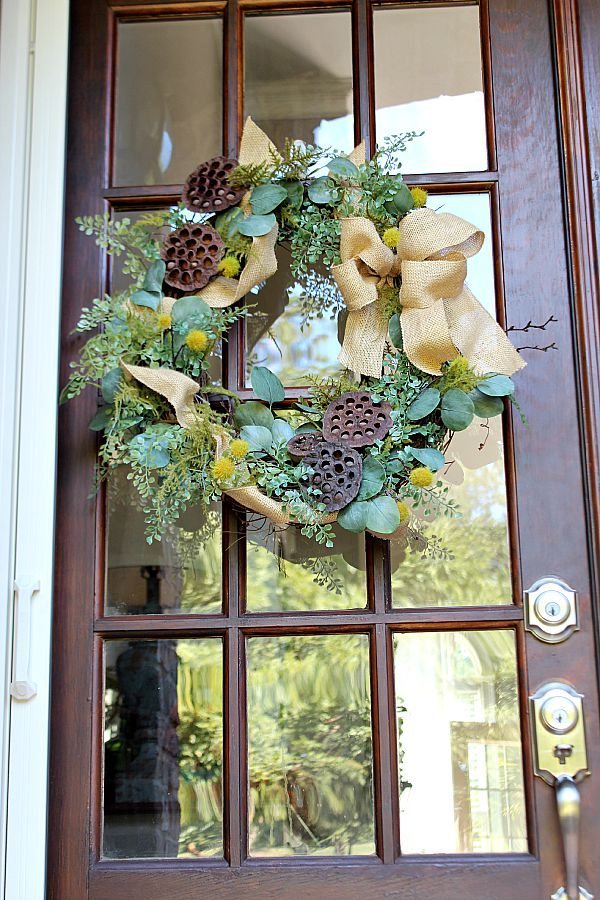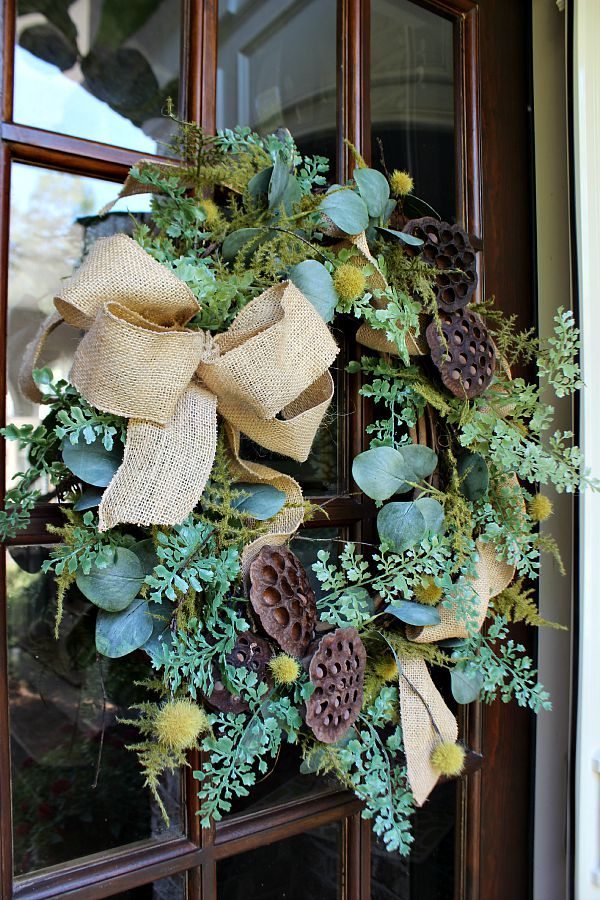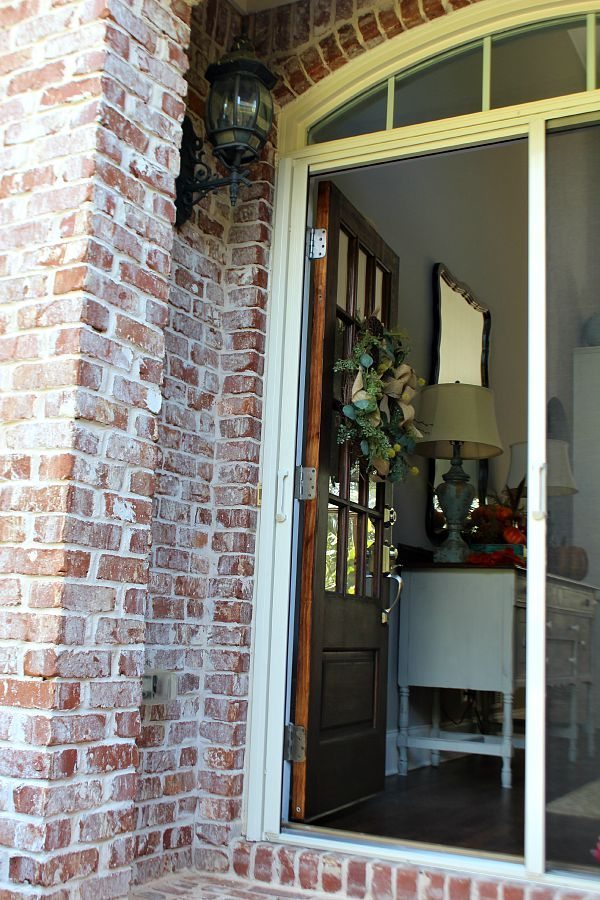 We love swinging the doors open and letting the fresh air in!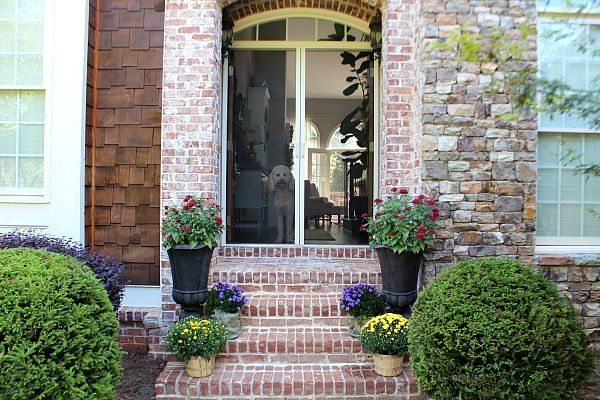 Murphy keeps a watchful eye out for everything and welcomes guest with a wagging tail. Maybe a bark or two!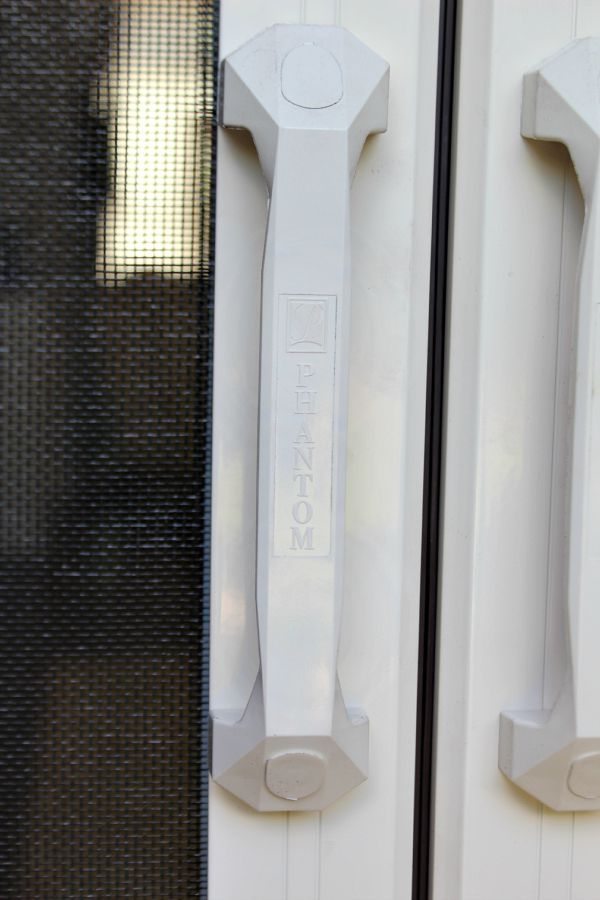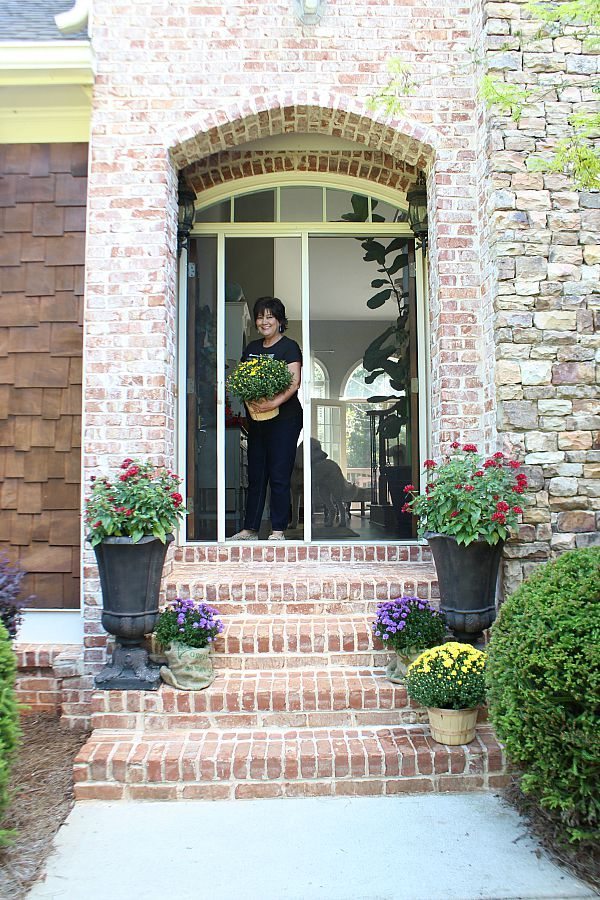 Don't procrastinate like I did, get out there and spruce up your front door area!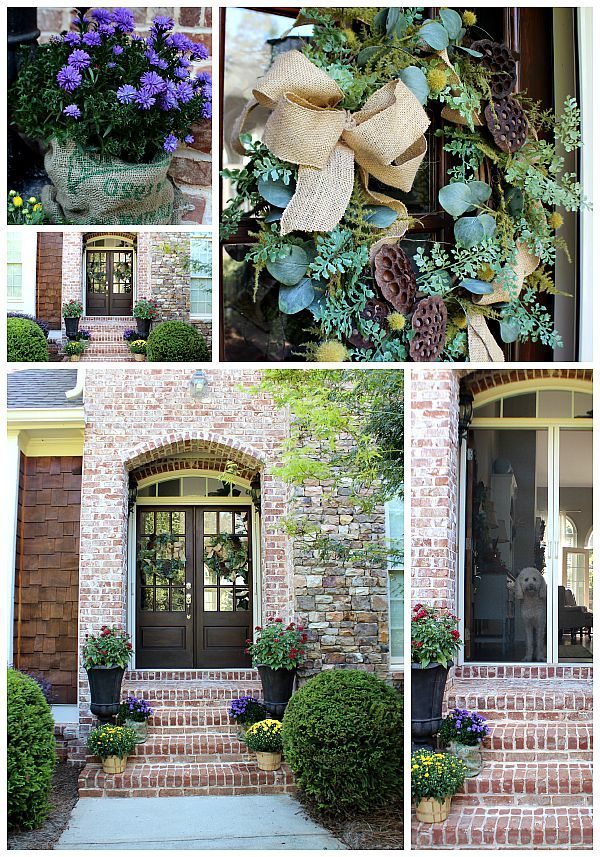 Happy curb appeal, thanks for stopping by!
Source list:
Phantom Screens Installed by Screens of Georgia – Excellent Service, Fast and Friendly
Daisy Mae Belle Wreaths – The Art of Welcome 
Walmart – Mums ($3 and $5 each)
Watch my latest video: