Hey guys, we're sharing 10 minute ideas today! Our decorating group came up with fun ideas for GARDEN, POTS AND PLANTS. Earlier, in spring I aged a few clay pots, today I filled them with plants and candles for a centerpiece. You can use any flowers or plants and any size pots!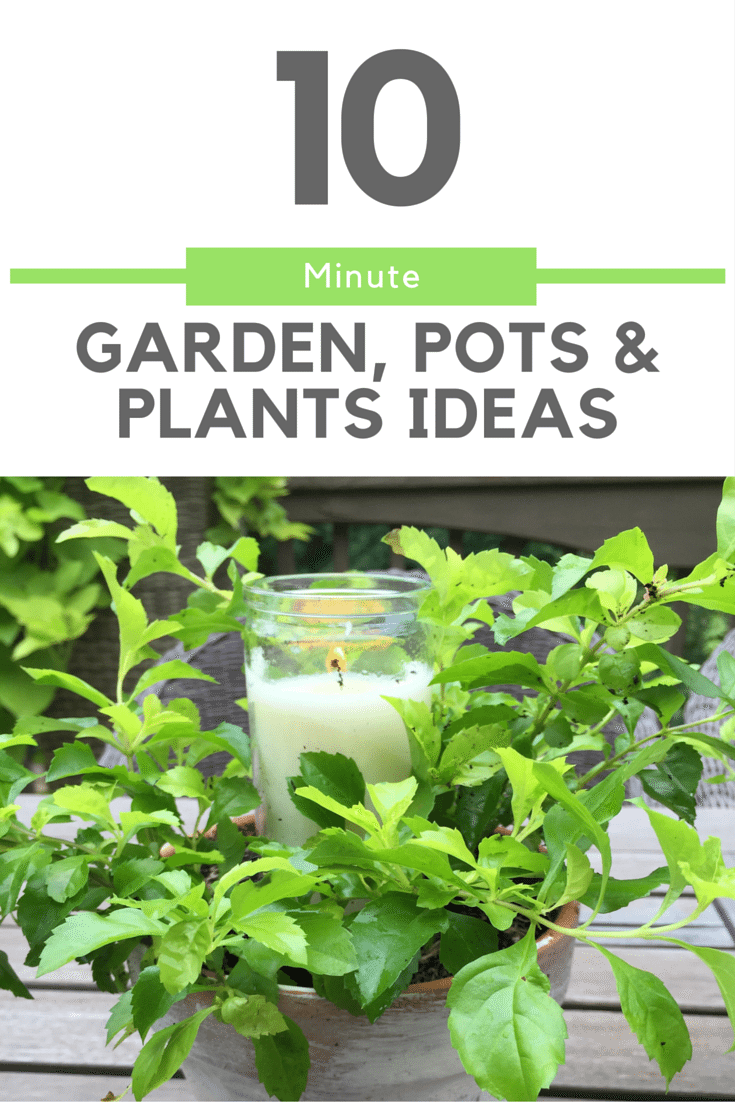 My pansies bit the dust and my pots were stacked in a corner, wondering if they'd ever see the light of day again!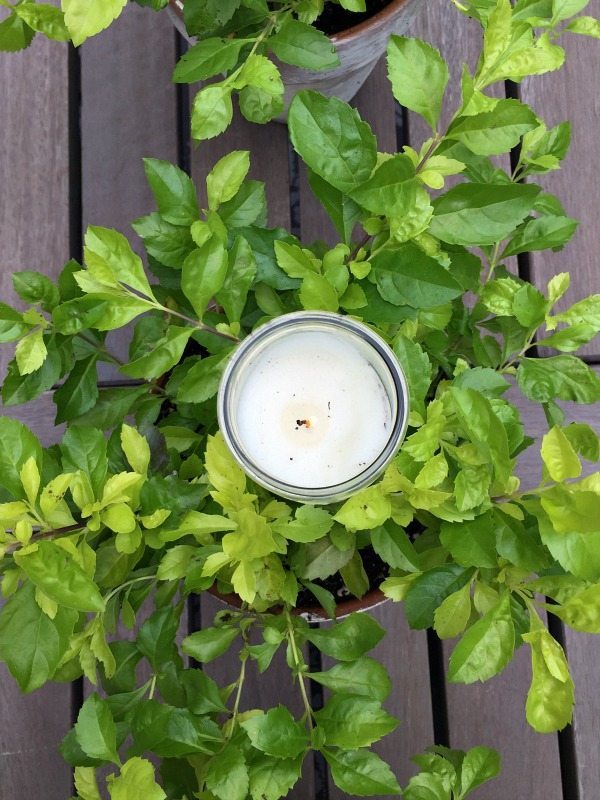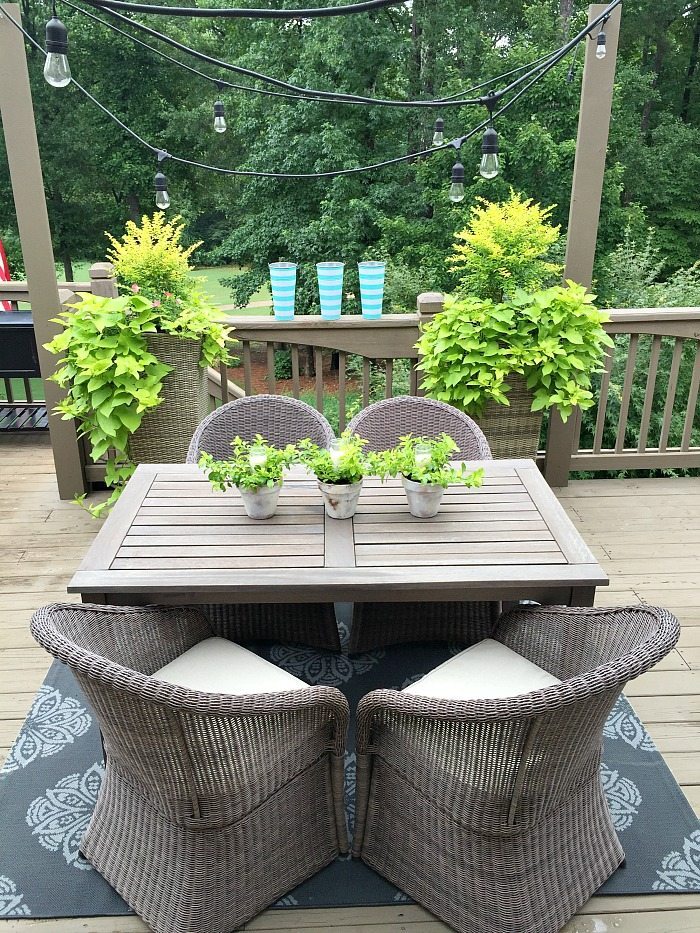 We've had a little rain and everything is so green right now. I am loving the way the way everything looks so fresh on the deck! These plants can take full sun, perfect for the deck. But, after looking at these photos, I noticed how urgent it is for me to re-stain the deck 😉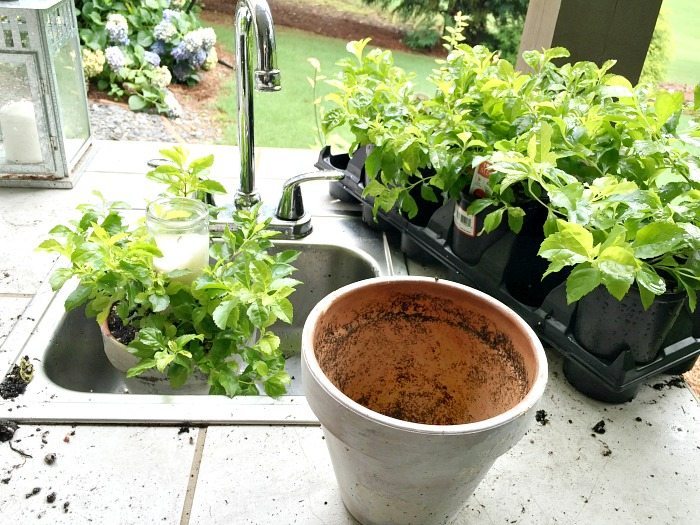 Here's what I did:

You will need:
Add a coffee filter to the bottom of your pot, this lets the pot drain slowly. Place candle in the center of the pot. Remove plants, loosen the roots and place around the candle. Add potting soil as needed to fill the pot.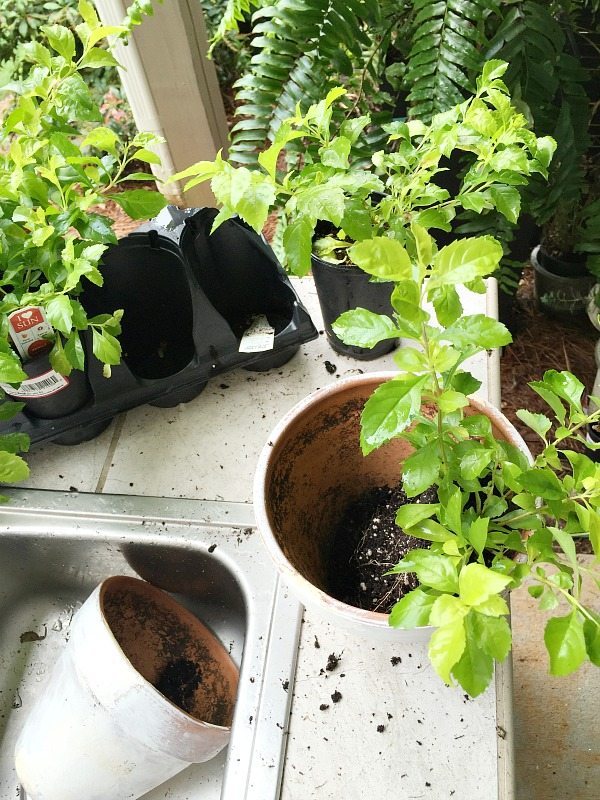 I love our grill area, the sink makes potting plants a breeze.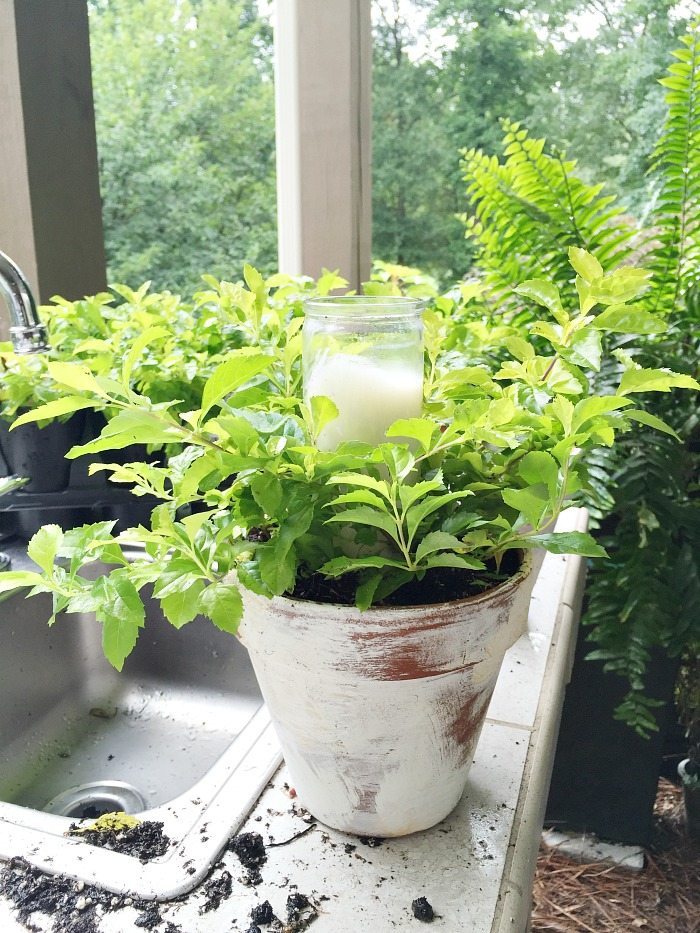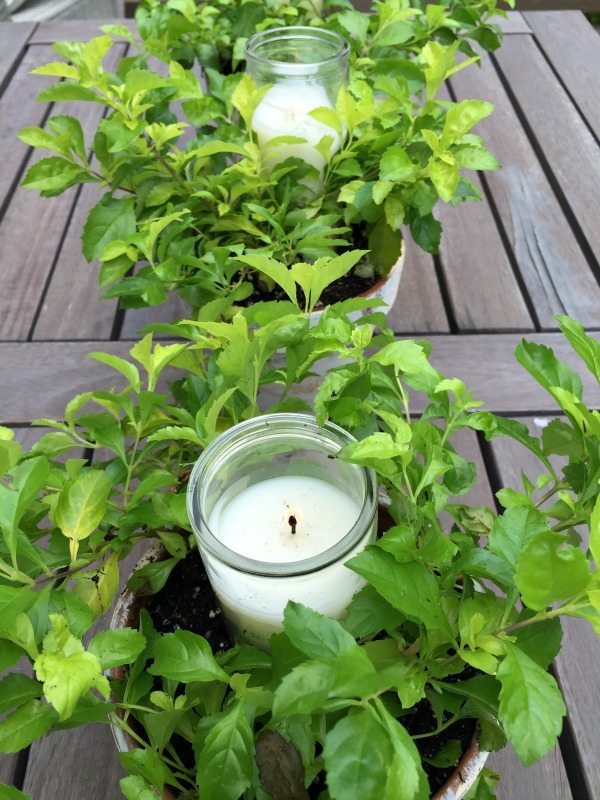 Be sure to visit all the 10 Minute Decorating ideas:
Shop the post:
[show_lookbook_widget id="293071″]