DIY SERVING TRAY MAKEOVER
Hey friends, it's Thrift Store Decor day! One of my favorite days of the month. Today, I'm sharing this sad two legged wood display, it was easy to transform it in to a DIY Serving Tray. Be sure to visit all the other awesome and thrifty ideas at the end of the post!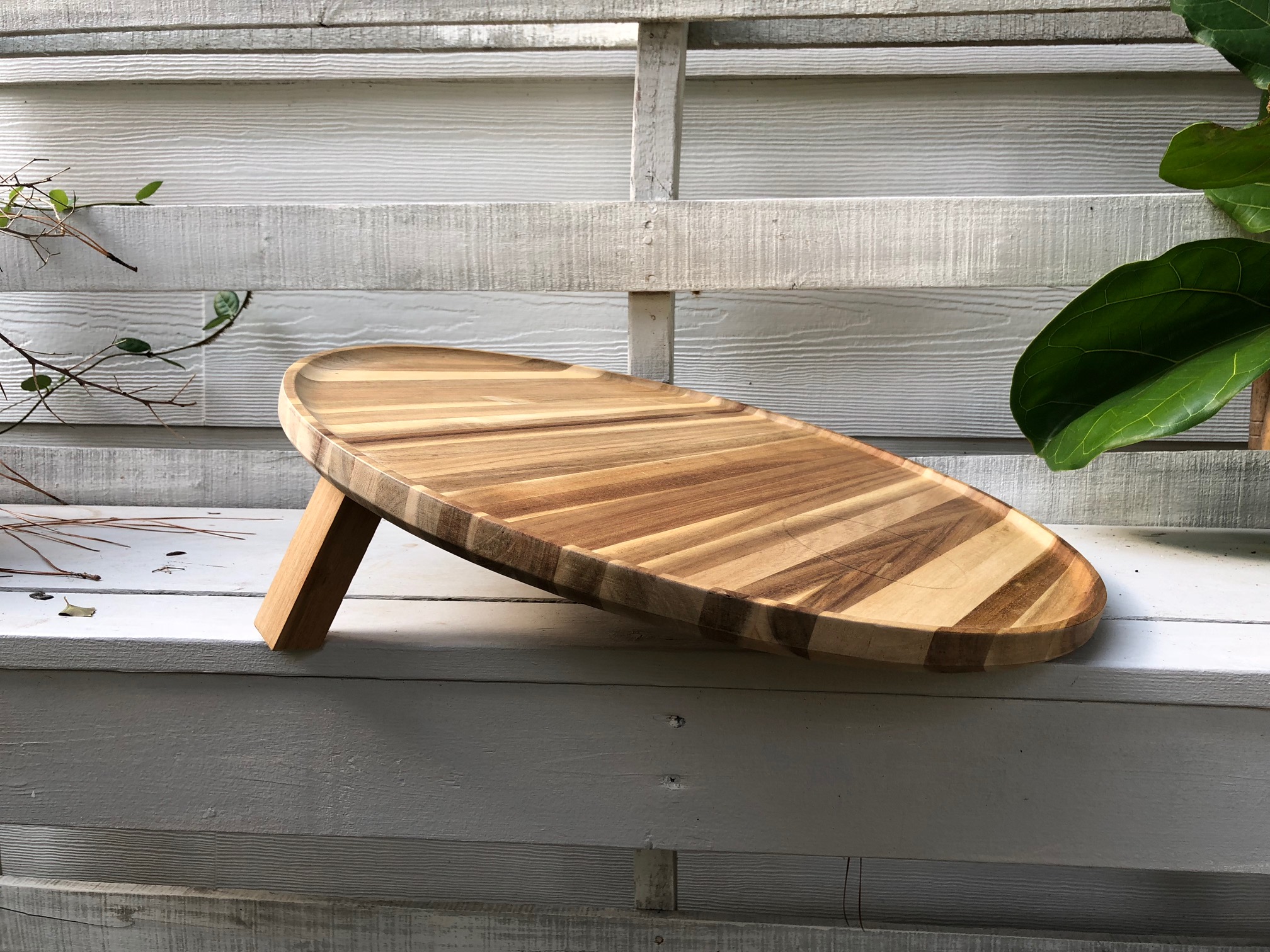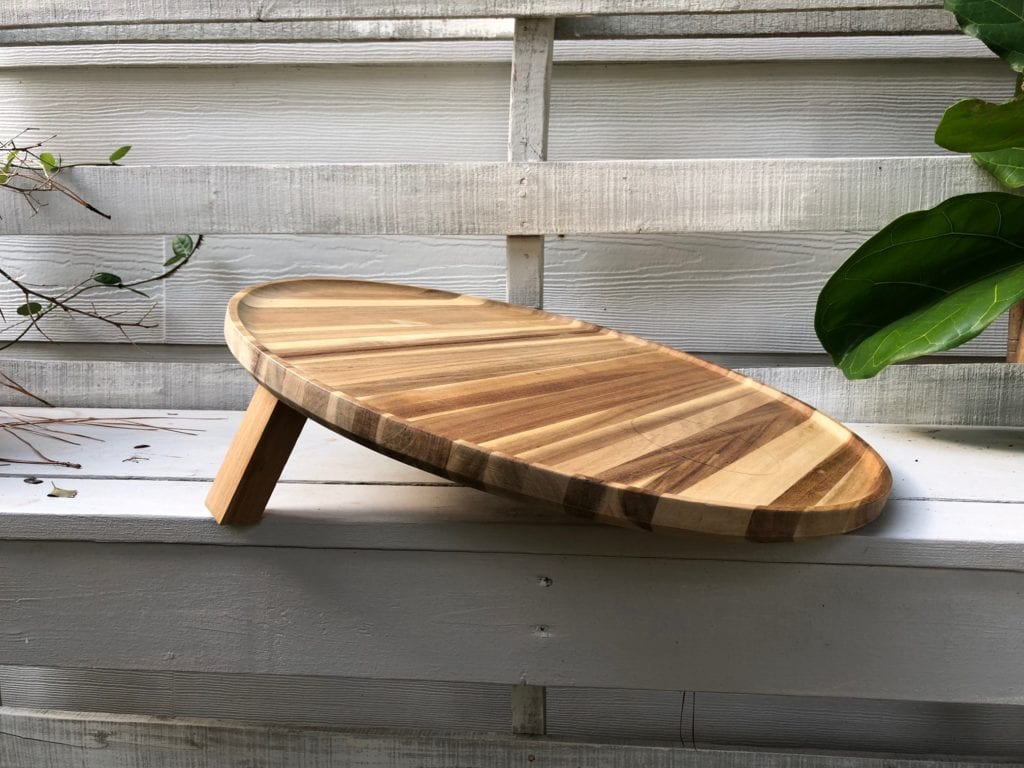 The round tray was missing a leg and had a water ring on the top.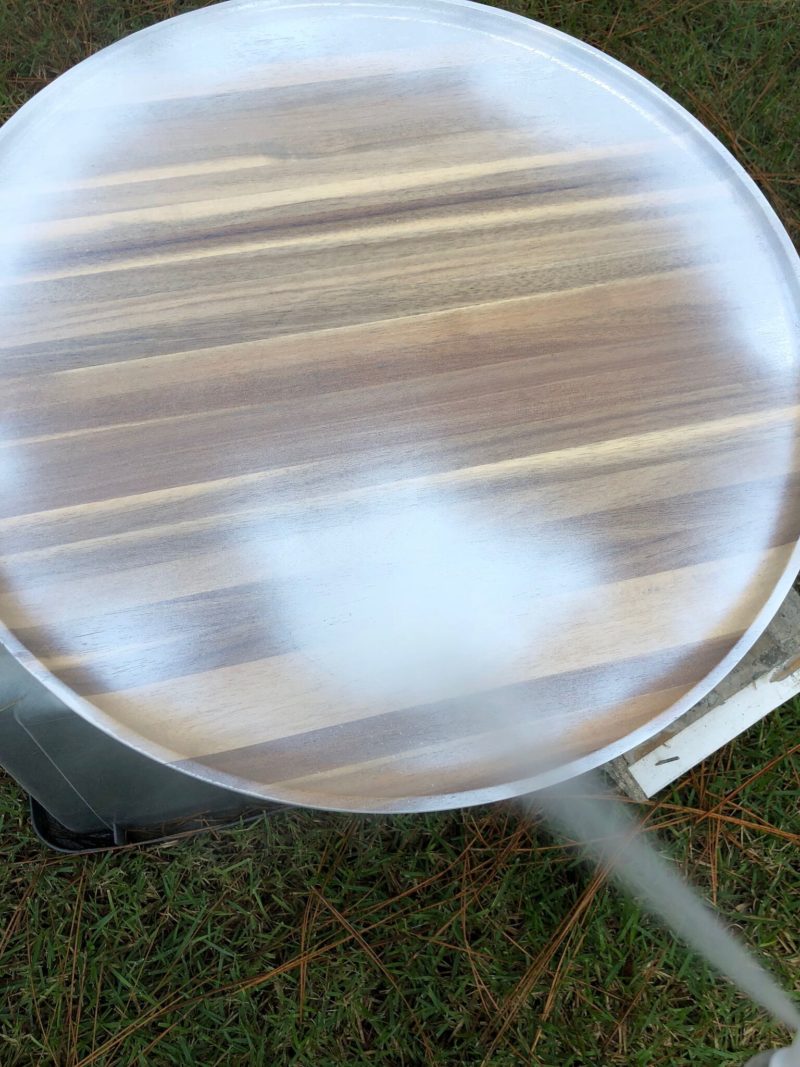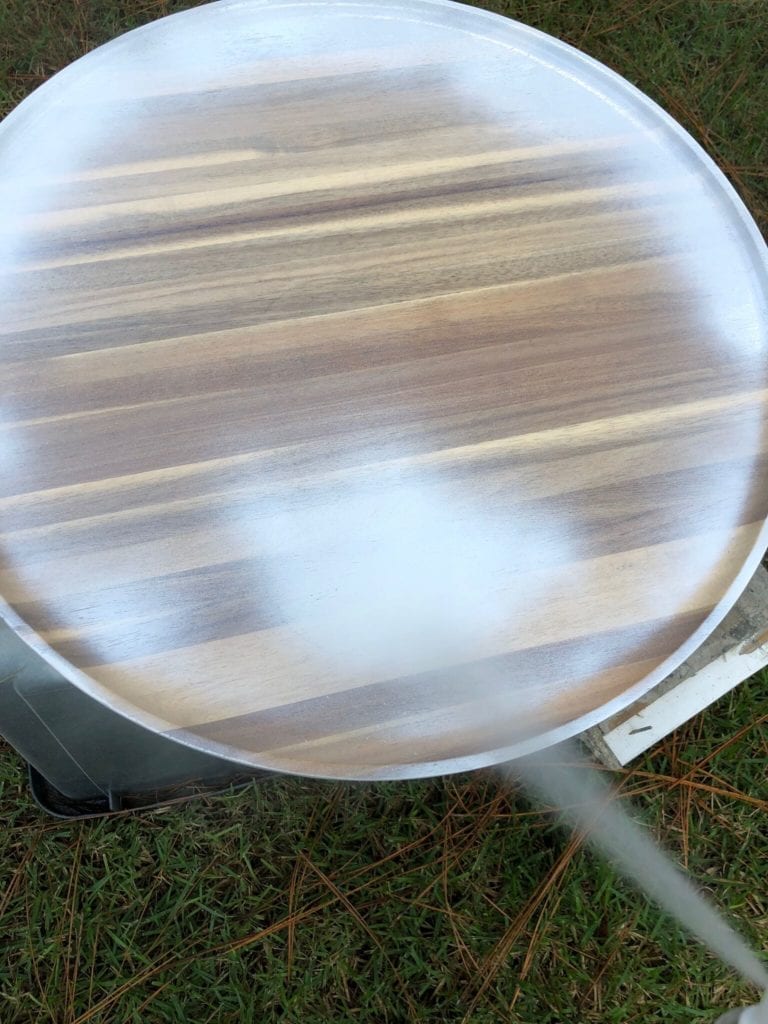 Spray paint is always a great idea! Or at least that's what I think! I used Rust-oleum and the color is Satin Heirloom White. It's one of my favorite colors to use. It's light and bright and not as stark as white.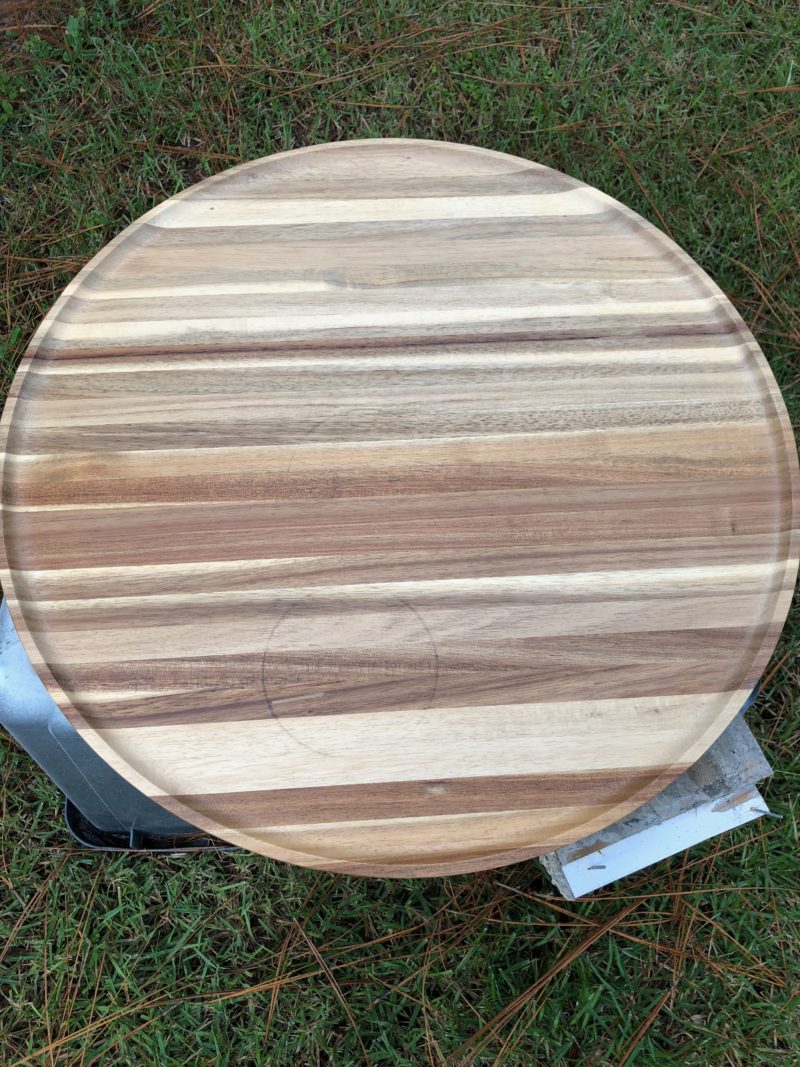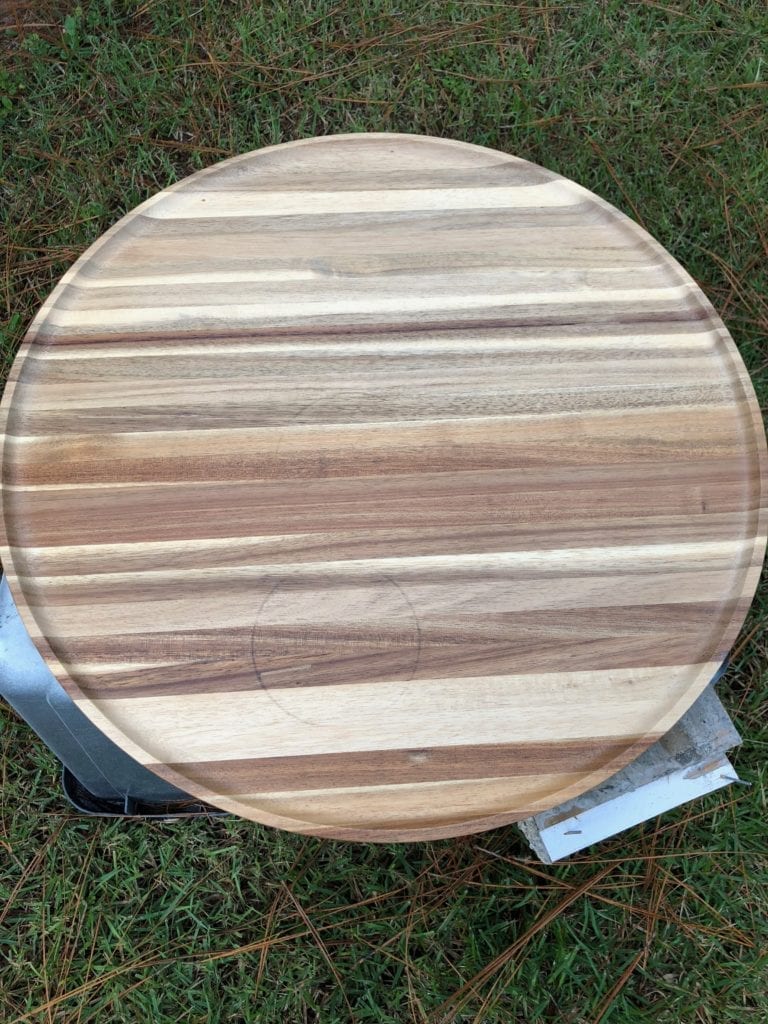 This is a large piece, perfect for serving just about anything. It's great for placing on my ottoman. There have been a lot of tipsy drinks teetered on the ottoman, this makes me so happy to have a large flat surface for drinks.
Yield: 1
DIY Serving Tray Makeover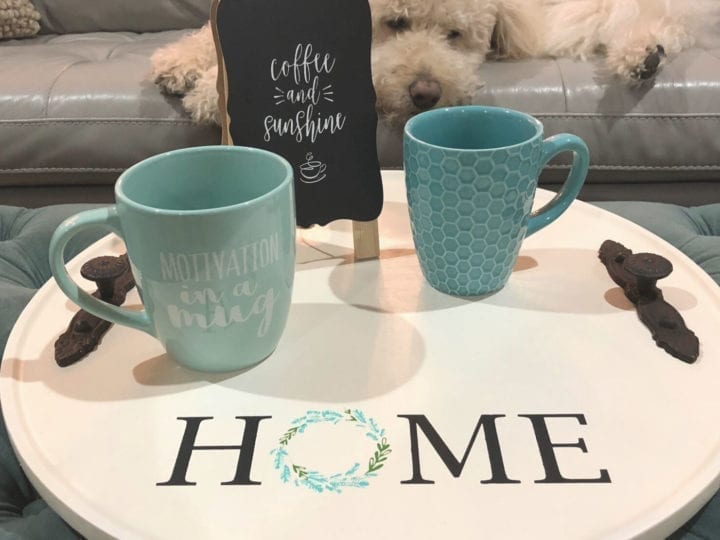 You can use a thrift store tray or piece of wood. I have included affiliate links to items used.

Prep Time 5 minutes

Active Time 20 minutes

Total Time 25 minutes

Difficulty Easy
Materials
Wood Tray
2 - Handles/Hardware
Rust-Oleum Heirloom White Spray Paint
Tools
Pencil
Drill
Drill bit
Screw driver
Instructions
Spray paint your tray.
Mark the area on your tray for the handles/hardware.
Using the drill with a 1/4" drill bit, create holes for the hardware.
Using a screwdriver attach the hardware.
Add the stencil artwork (optional)
Notes
Apply two light coats of spray paint, letting the paint dry according to the directions on the spray paint can. Decorate tray with paint and stencil designs of your choice.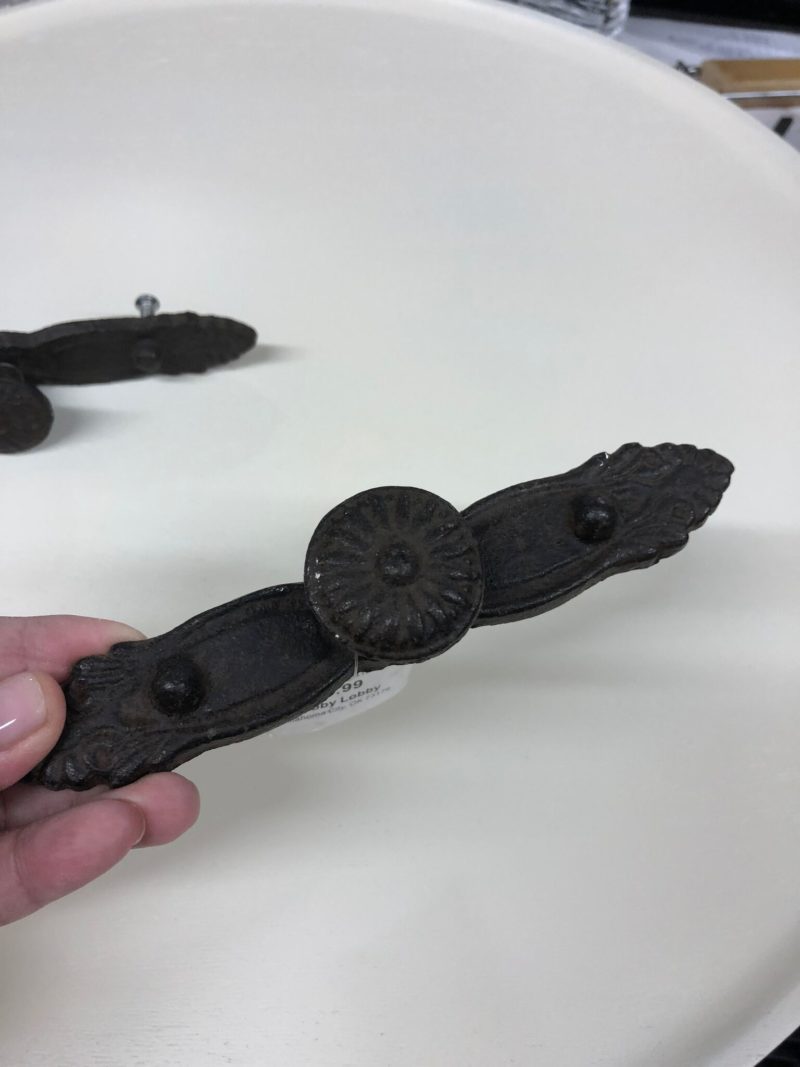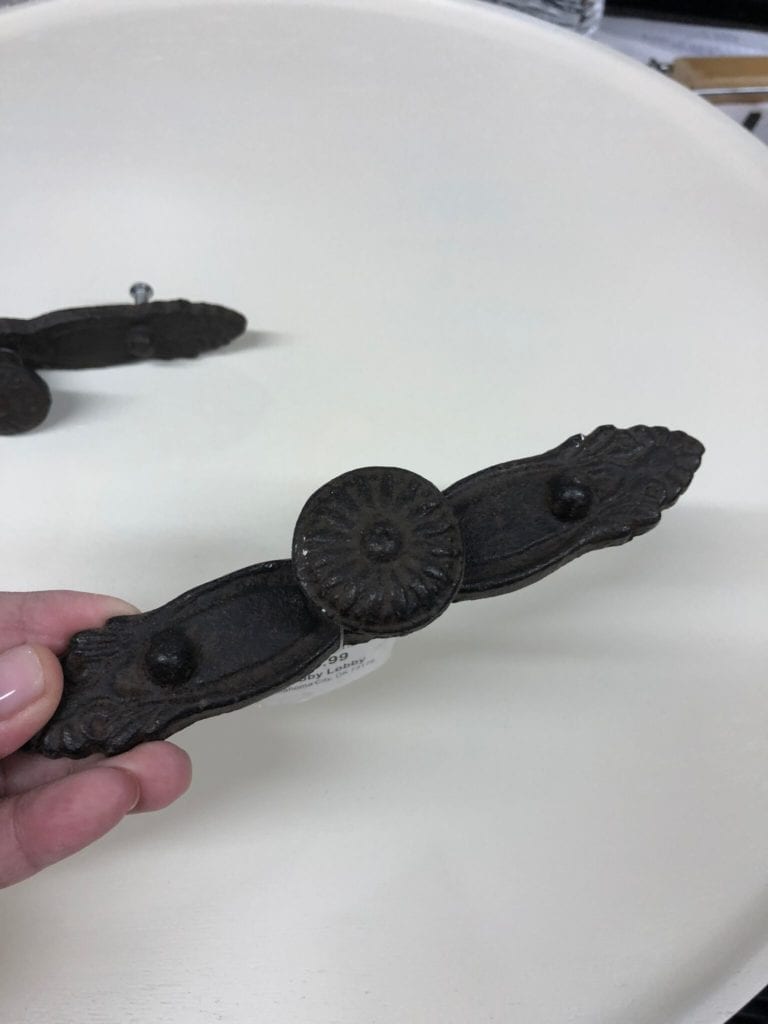 These pulls are from my stash! They are large and in charge on this serving tray. They felt like they were free, hehehehe, there's no telling how long I've had them. They were originally purchased at Hobby Lobby at 50% off, of course.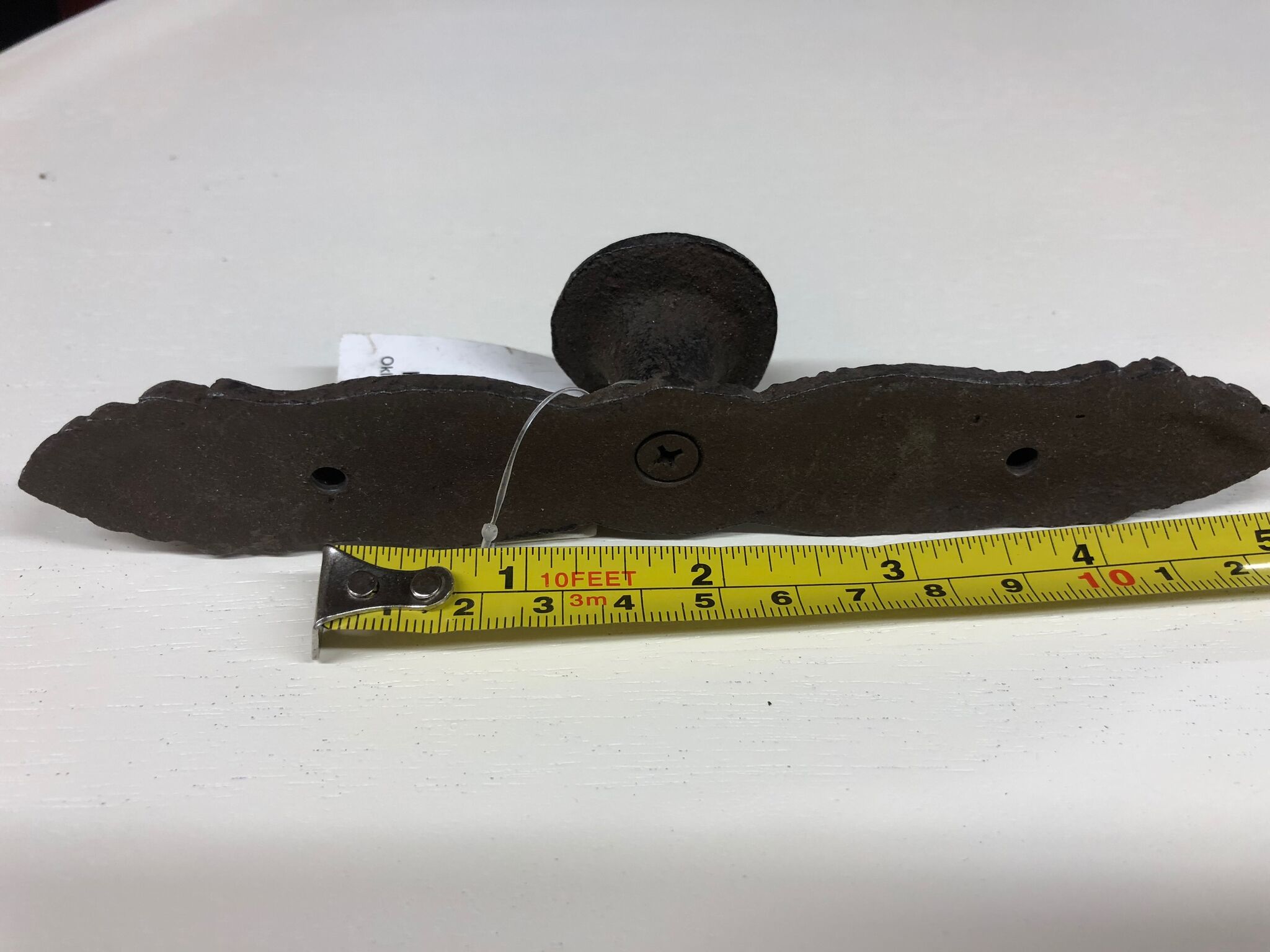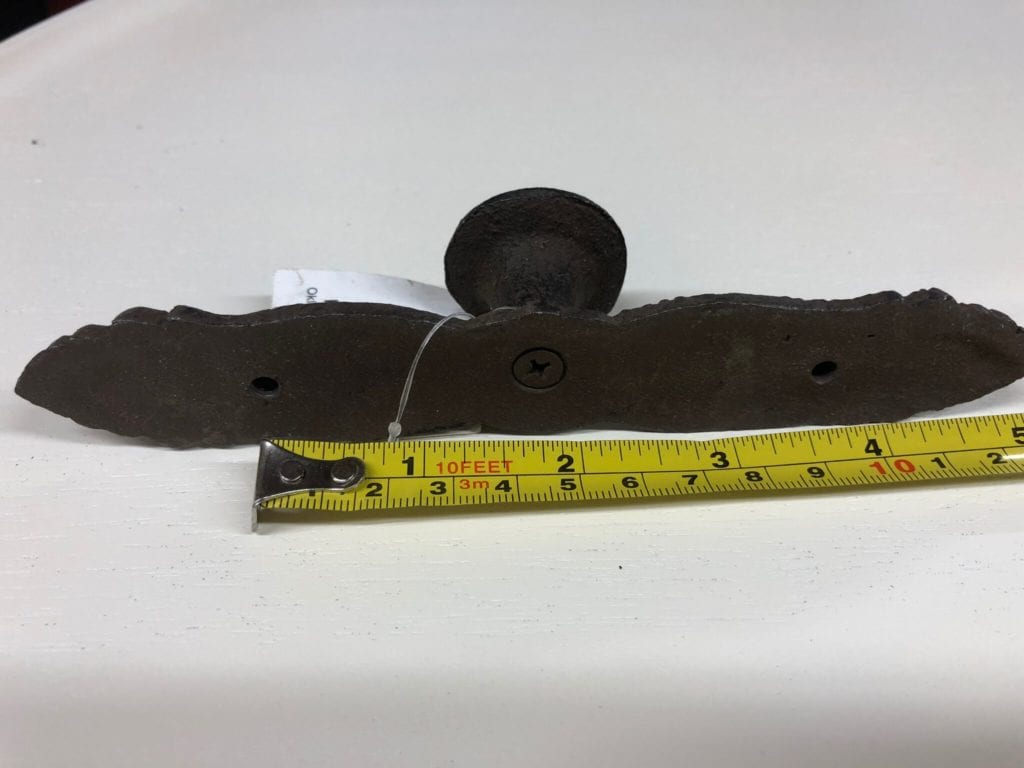 They were perfect, I measured the distance between the holes so I could use my Ryobi drill and a 1/4″ bit to drill the holes and guess what, they lined up perfectly. Honestly, I'm not the best at measuring, let's celebrate this little victory!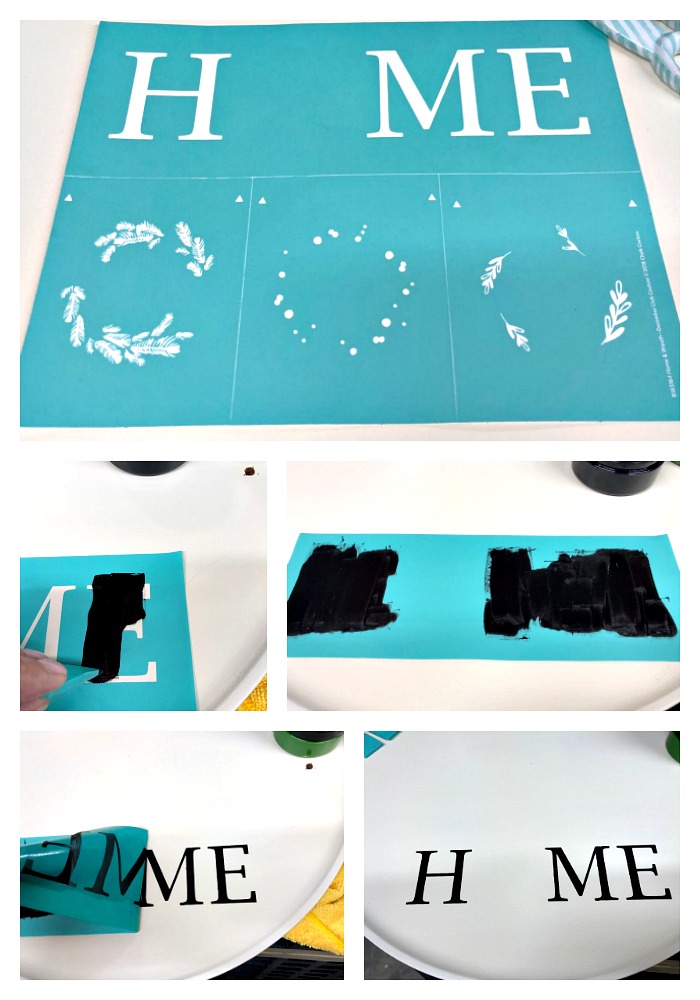 For the stencil/transfer (link is in the directions), I chose the word Home. I applied the transfer and placed the chalk paste over the silk screen area and cleaned the transfer in cold water in my sink. Now it's clean and ready for the next use.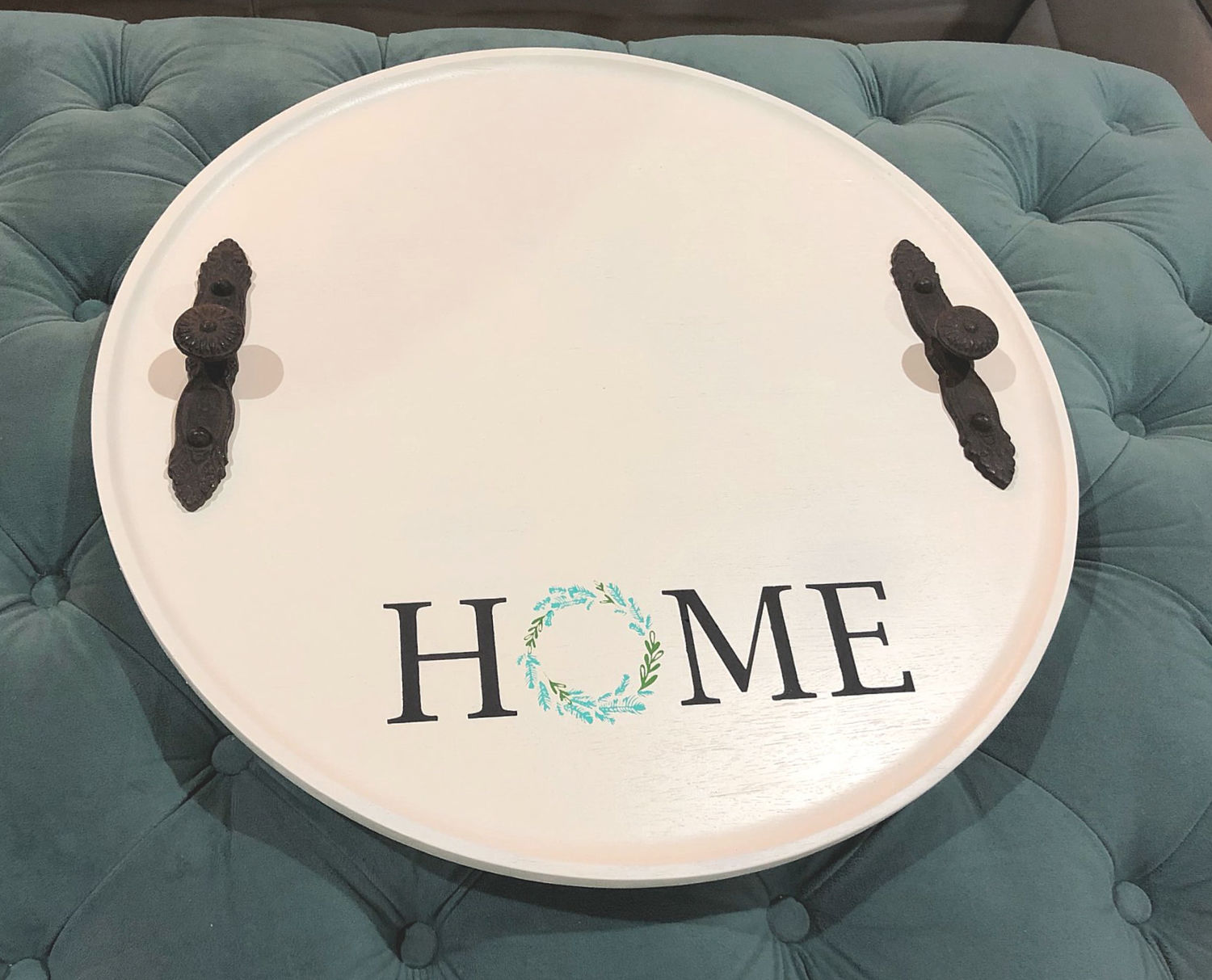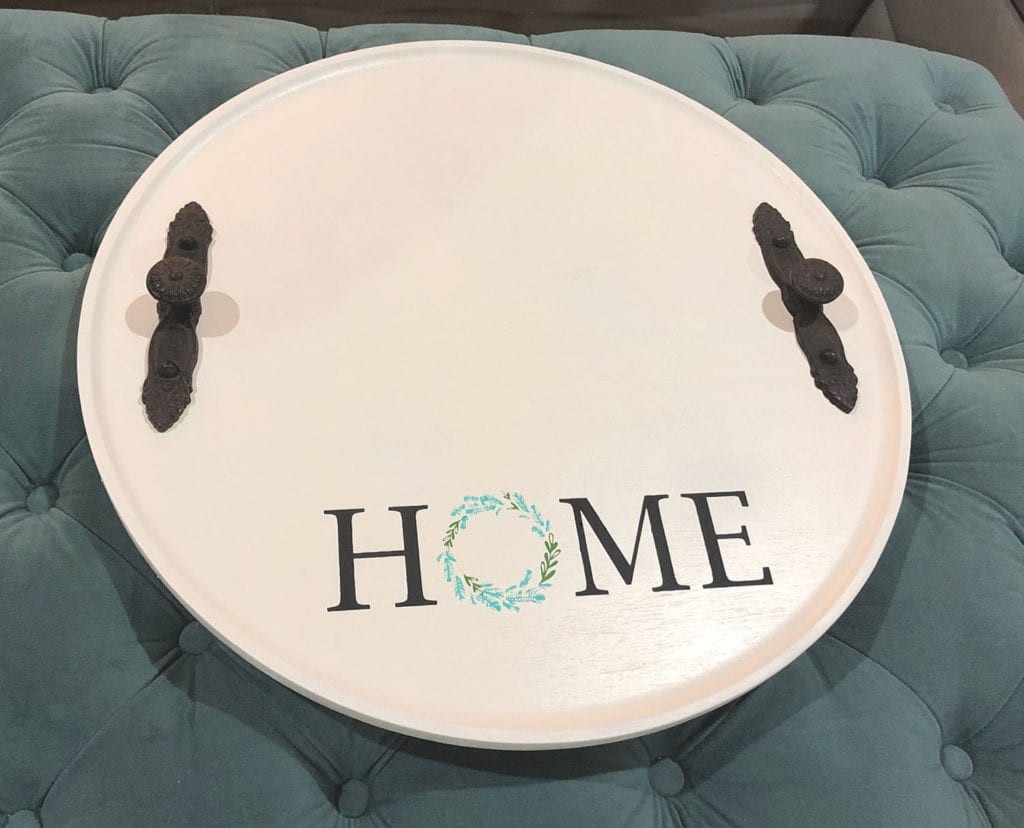 Murphy loves the new tray. She just needs another cup of coffee.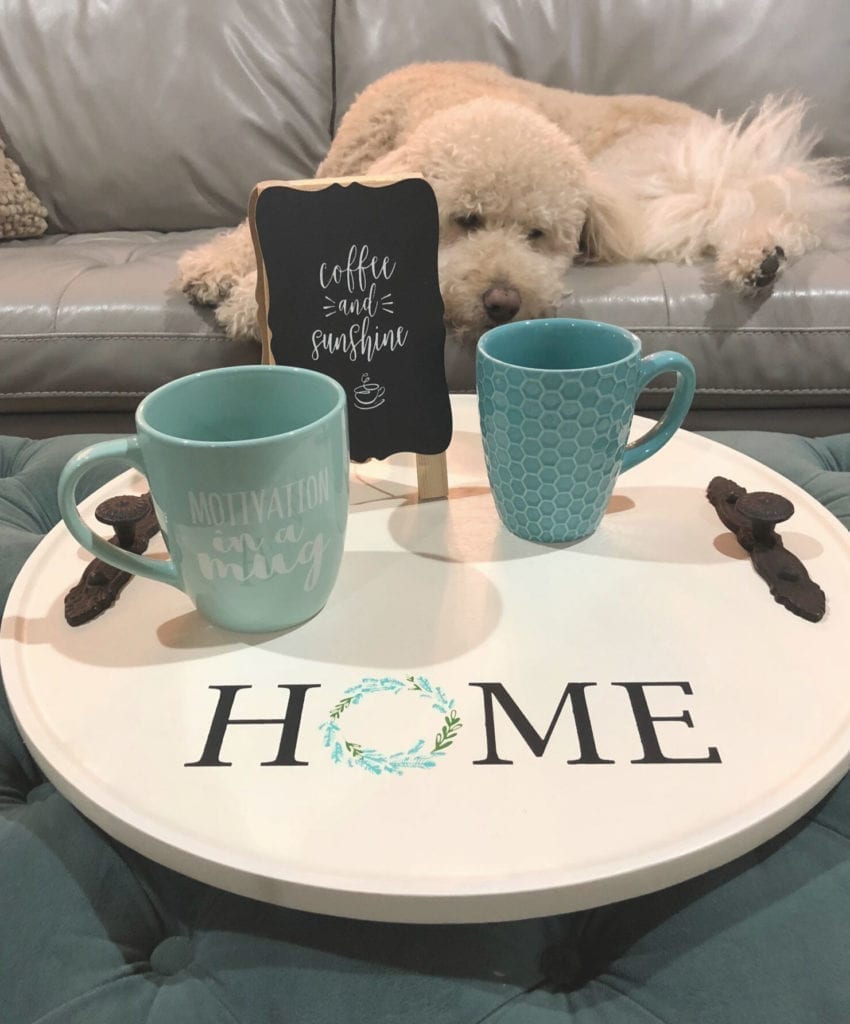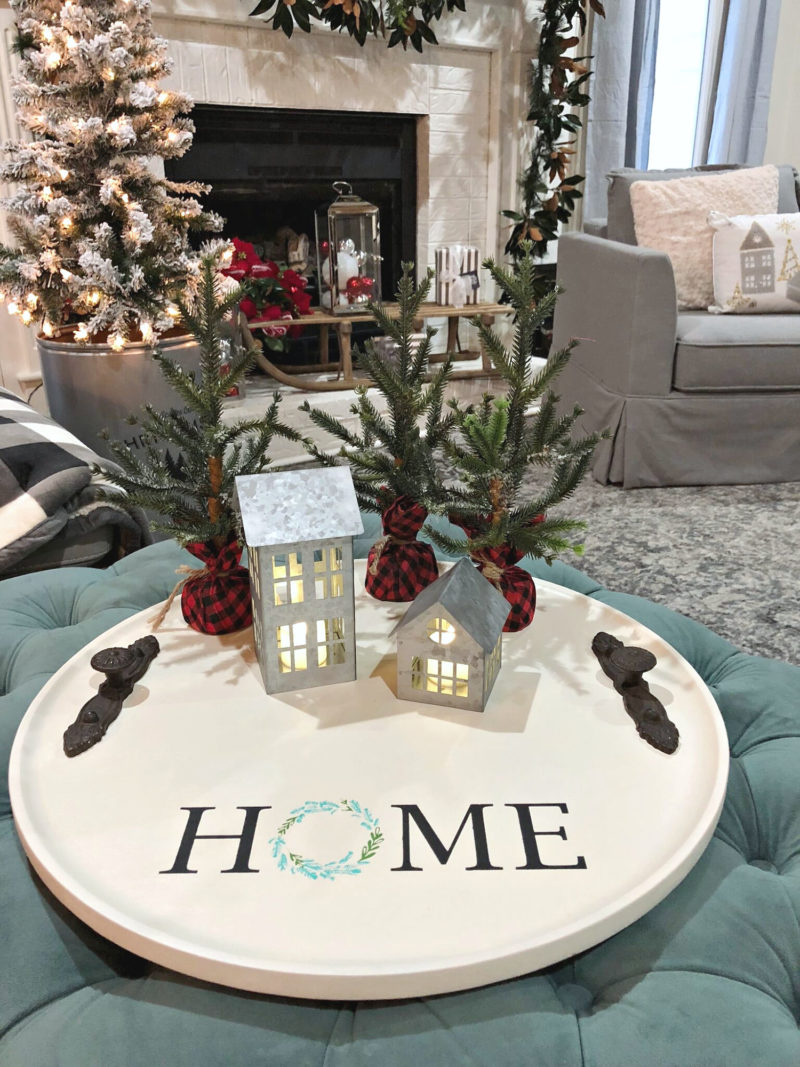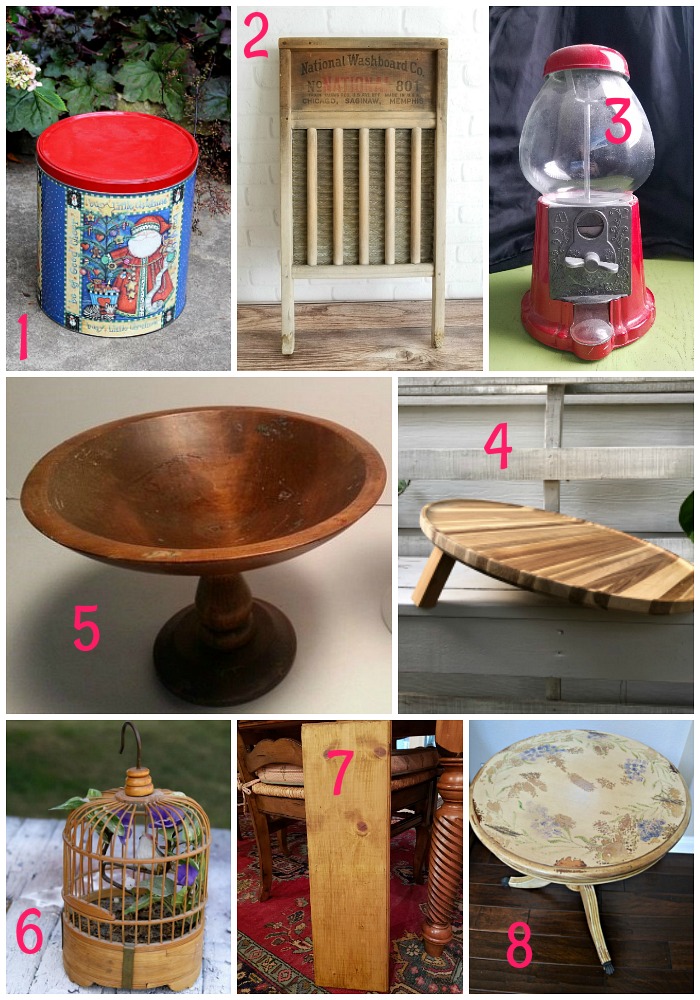 1. Mid Century Plant Stand DIY
2. Laundry Room Decor and Lost Sock Holder
3. Winter Wonderland Gumball Machine
4. Pedestal Bowl Stipple Paint Technique
6. Bird Cage Winter Snow Scene
MORE DIY MAKEOVERS: