Hey friends Jenni is back today with a sweet heat transfer vinyl baseball baby bodysuit outfit, perfect for baseball season!!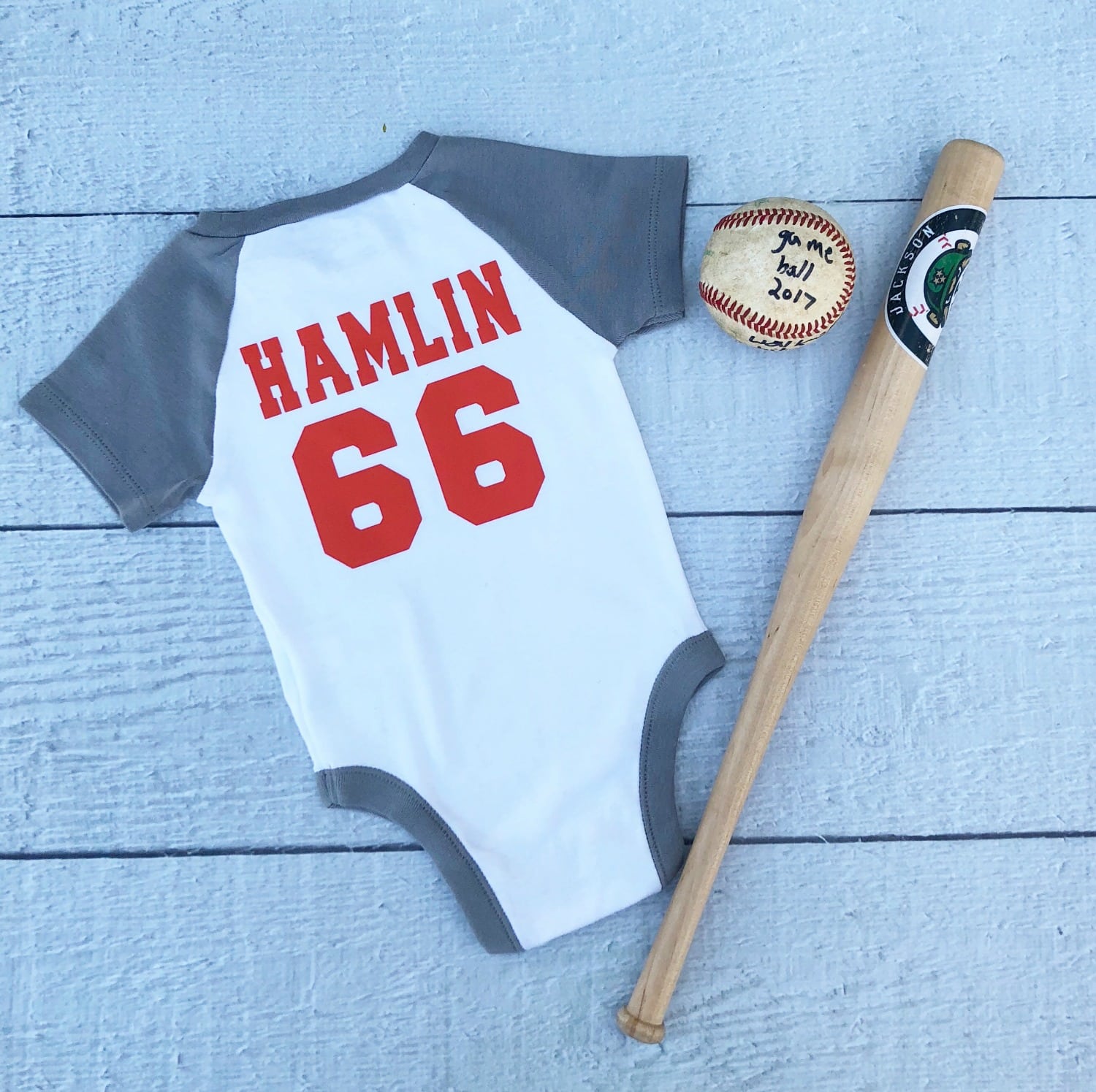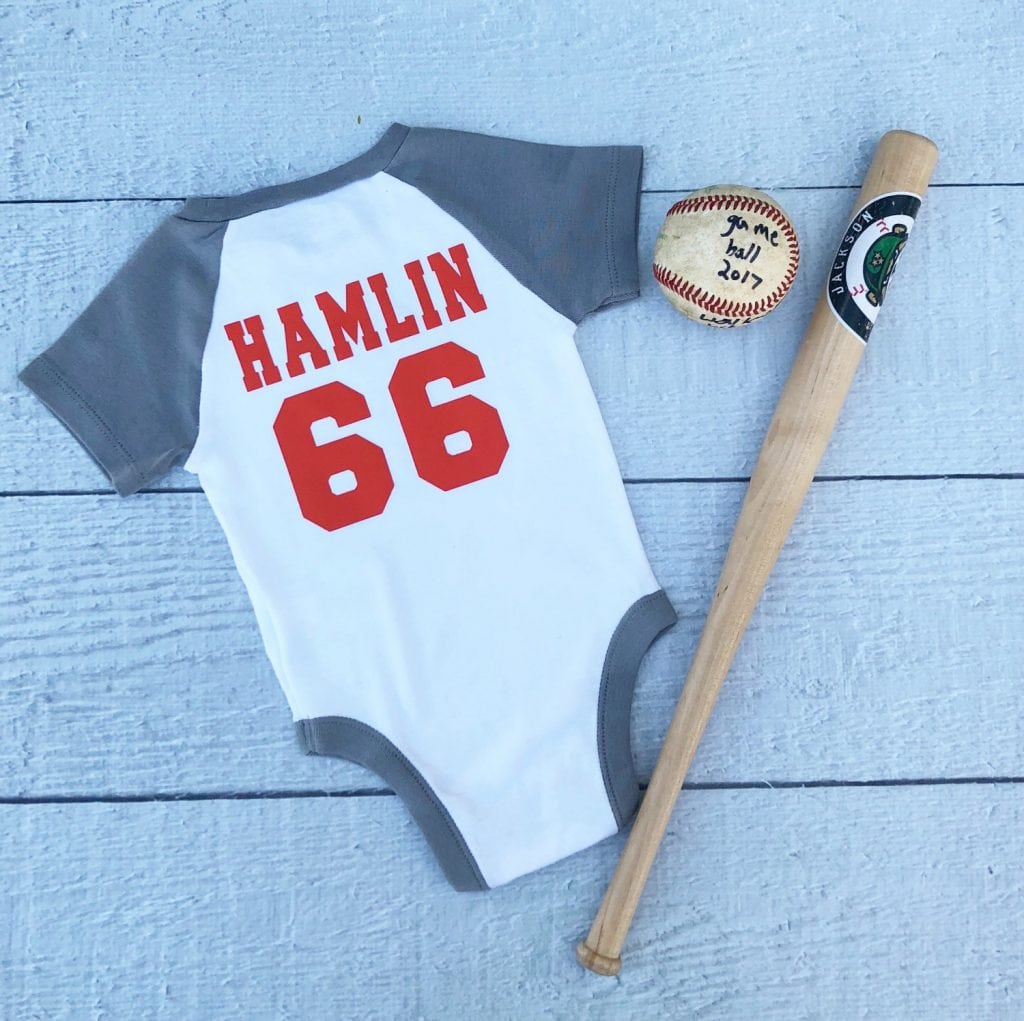 I have the cutest project for you today…I made my 6 month old son a baseball onesie using heat transfer vinyl.  One of his big brothers plays baseball so I thought it would be fun for him to have a jersey with his number on it.  We just love watching and supporting our team.  So, using his big brothers jersey as an example I used heat transfer vinyl (HTV) to make his.  I can't wait to see big brothers face when he sees little brother in this HTV baseball baby bodysuit.  I hope you enjoy this tutorial and are inspired to make one!
Materials:
Process:
Decide on the design.  For this onesie I used our last name and his big brothers baseball numbers.  I wanted it to look similar to big brothers jersey.  The font used is a free font called Freshman.
Using your Cricut Explore Air 2 or whichever vinyl cutting machine you choose cut your design.
For HTV you will want to use the mirror function on your cutting machine so that you can read the wording when it's ironed on.
I like to go ahead and start heating my heat press so its read to use when I have everything ready.  Your HTV instructions will tell you what temperature to heat your press to.
Once the design is cut, use the scissors to trim around it.
Now you are ready to remove the excess vinyl from the HTV carrier sheet; use your vinyl weeding tool to do this.
You are ready to place your design on your baby bodysuit now.  I don't use any special measurements, just eyeballing does the job.  Just place the design where you think it looks good and straight.
When you have your design in place and your heat press is heated to the correct temperature you are ready to press your design and make it permanent.
Front and Back
Tips:
Don't forget to use mirror image setting on your vinyl cutting machine when using HTV.
If you are using an iron, heat to cotton/linen setting and use as much pressure are you can when you are setting your design on your onesie.
Us the sticky backing on the HTV, place your design, hold it up…make sure you are happy with the placement before you press it.
Get out there and get creative…just have fun. The Cricut will change your crafting LIFE and so do babies in cute baseball onesies!
These are fun ideas for your Cricut, just click the title: