Leather jewelry is so lightweight and it makes such a statement with any outfit, let us show you how to make leather earrings using a Cricut. An easy DIY that you can make at home and it only takes a few minutes! You can make these for a fraction of the price of other leather earrings.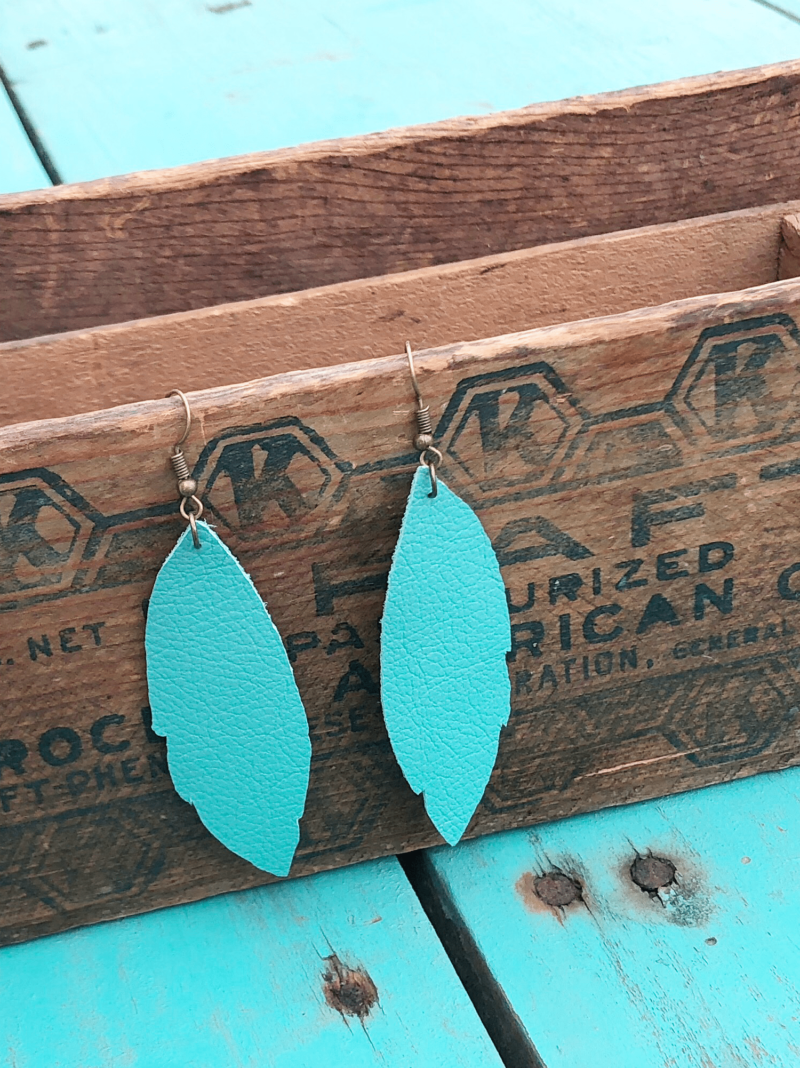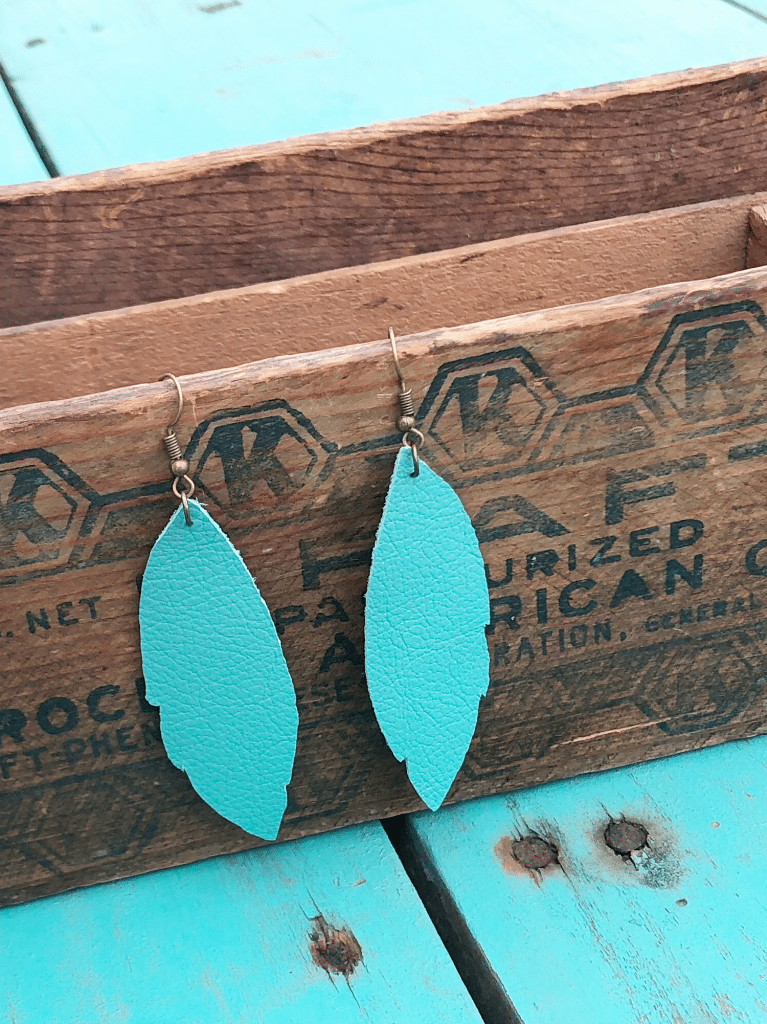 Be sure to check out all the other projects at the end of the post.
Ya'll, this maybe my favorite Cricut Explore Air 2 project yet! These feather shaped leather earrings are so fun to wear! They are big enough to be noticed, and trust me, people noticed and LOVED them! And how cool is it that you can make your own?? I just can't get enough of these earrings…so cute! I hope you enjoy them as much as I do. These leather earrings are gorgeous! Affiliate links have been added for your connivence.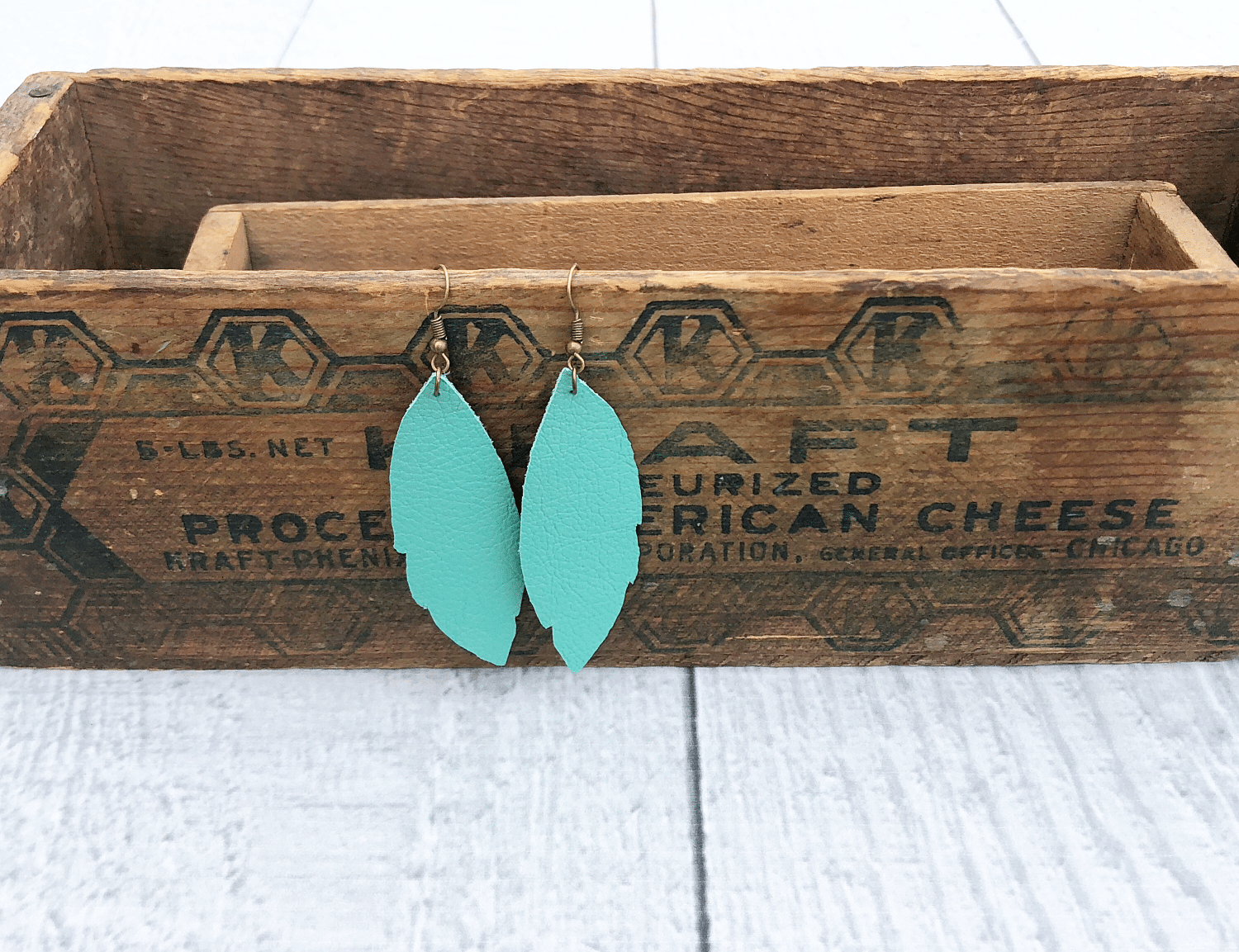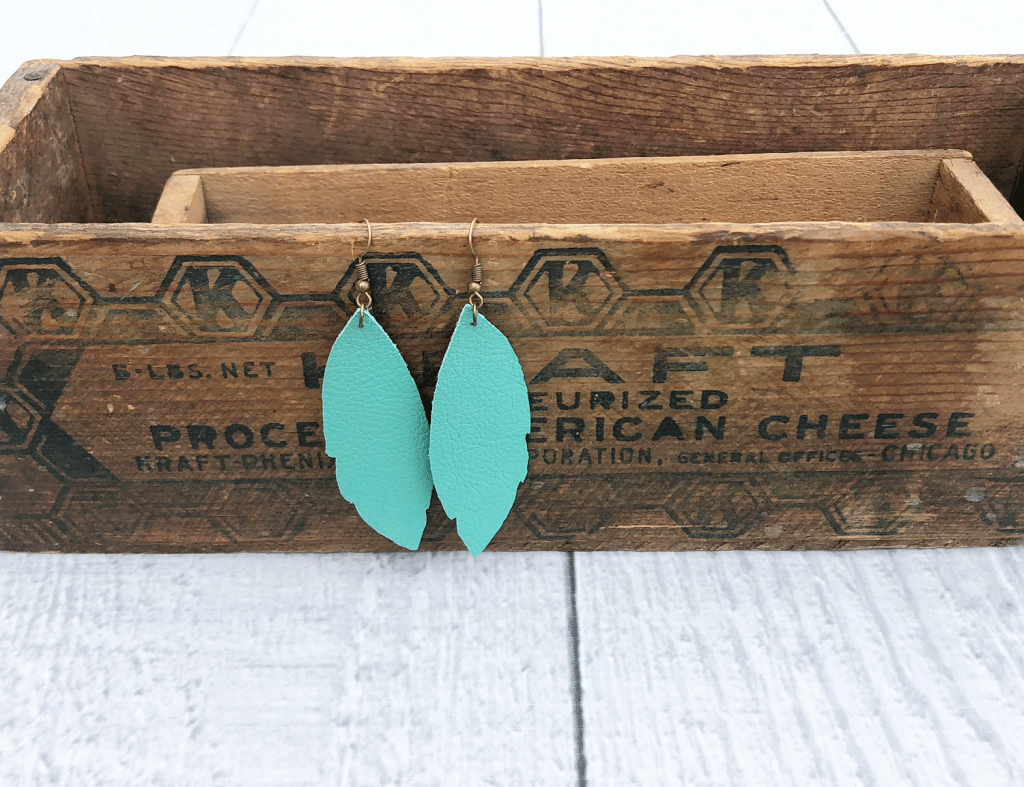 Supplies:
Contact Paper
Small Block of Wood
Wall Tack
Process:
Decide on the shape for your leather earrings. I went with a feather.
Prepare the leather by covering the back with contact papers.
Place contact paper side of leather on your cutting mat.
Cut your design using your Cricut Explore Air 2, or any vinyl cutting machine you choose to use.
Once your design is cut, remove the leather from the cutting mat.
Remove the contact paper from the back of your cut designs (feathers).
Place your leather feathers on a piece of wood, laying them on top of each other.
Decide where you want your holes for the earring french hooks and make a hole with the tack, pushing it through both pieces of leather into the wood.
Using your small pliers, spread a jump ring open.
Place the jump ring through the hole in the leather.
Put the French ring on the jump hoop.
Close the jump ring with the small pliers.
I am so thankful that Jenni gave me a pair of these turquoise leather feather earrings, they are perfect with everything from jeans to maxi dresses. My hair short and I love the drop earring style, they are making a loud and clear statement! The leather was very affordable, now if I can talk her into making some tassel earrings 😉
**Placing the contact paper on the back of the leather it to prevent the leather fibers from sticking to your cutting mat and ruining it.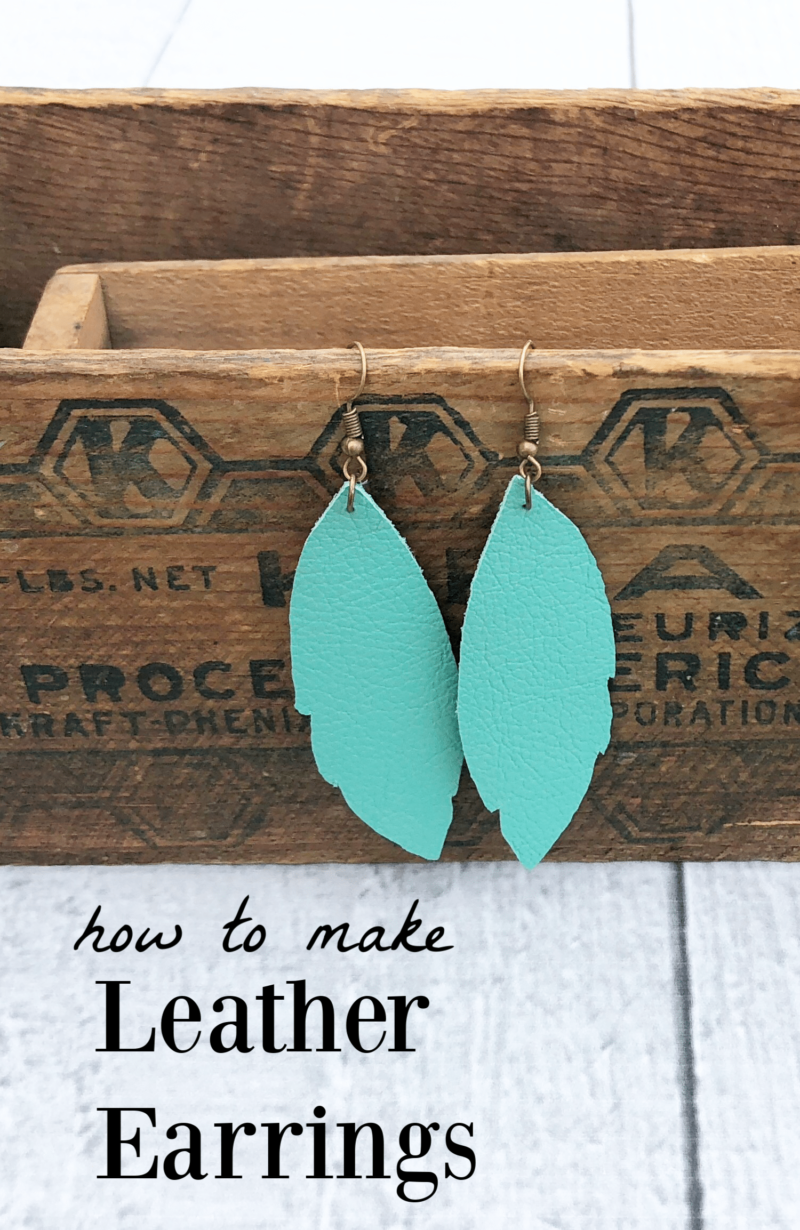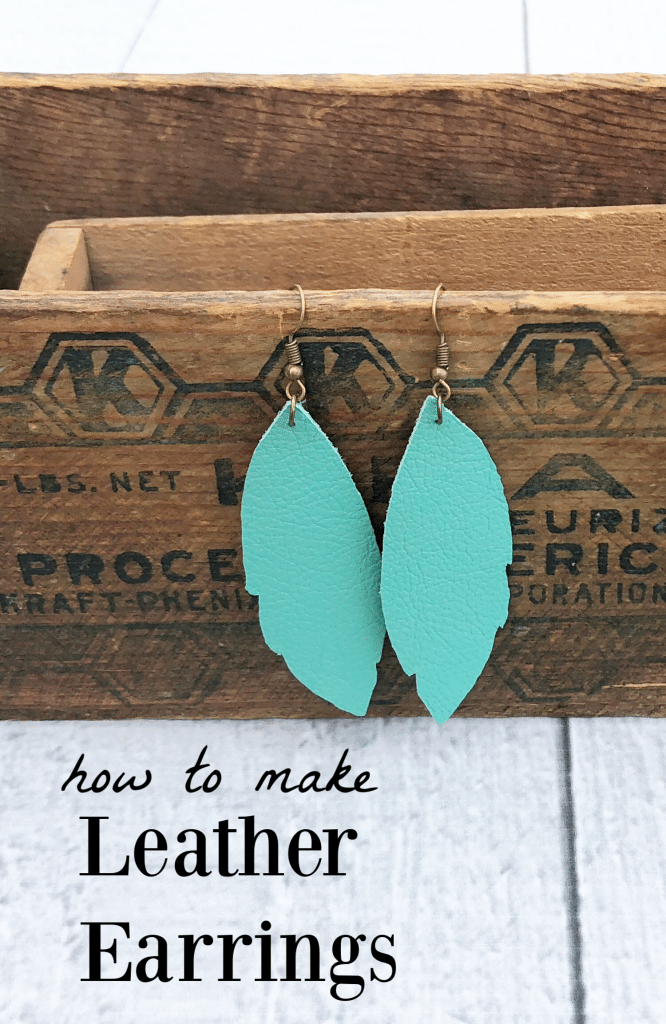 Now, go get creative!!
NEED MORE CRICUT IDEAS:
MAKE THIS Summer Ball Cap
or this: Overnight bag
The leather feather earrings would look great with this Silk Screen Bicycle T-shirt 😉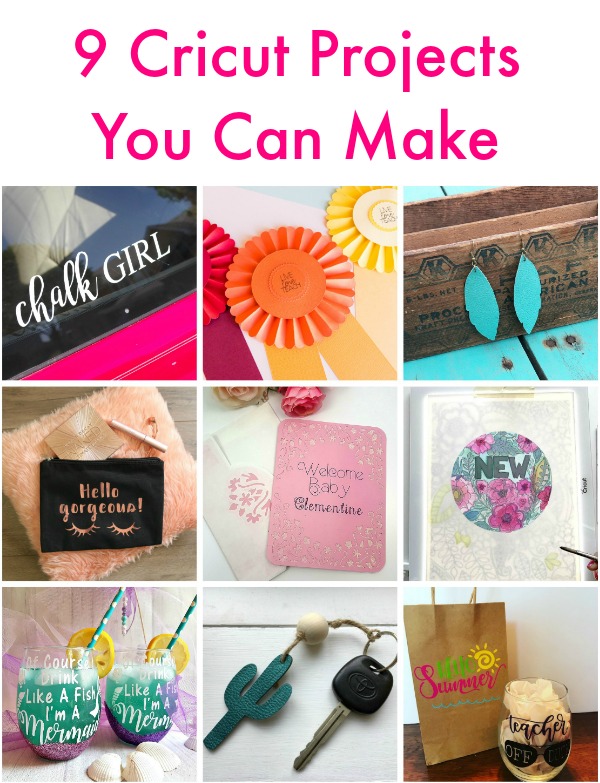 How to Use Cricut for Branding – Create & Babble ⋅ Faux Leather Cactus Key Chain – Real Girls Realm ⋅ Teacher Award Ribbons – seeLINDSAY ⋅ Decorated Gift Bags with the Cricut Maker – Cookies, Coffee and Crafts ⋅ How to Make Leather Earrings – Refresh Restyle ⋅ Hello Gorgeous Makeup Bag – The How-To Home ⋅ How to use a lightbox for tracing – Smiling Colors ⋅ Personalized Baby Girl Cricut Card – The Inspiration Vault ⋅ Mermaid Glitter Wine Glasses – Daily DIY Life