Hello friends, I'm so glad you're here! I want to thank Marty from A Stroll Thru Life for organizing the Fall Home Tour 2017 and inviting me to join in!
If you're coming from Debra's – Common Ground welcome, I'm so glad you're here! If not, be sure to go see her beautiful Fall home tour!
I love checking out all of the fall ideas. I kept it simply this year, I'm in south Alabama and I haven't found a real pumpkin yet. I hear they're coming soon!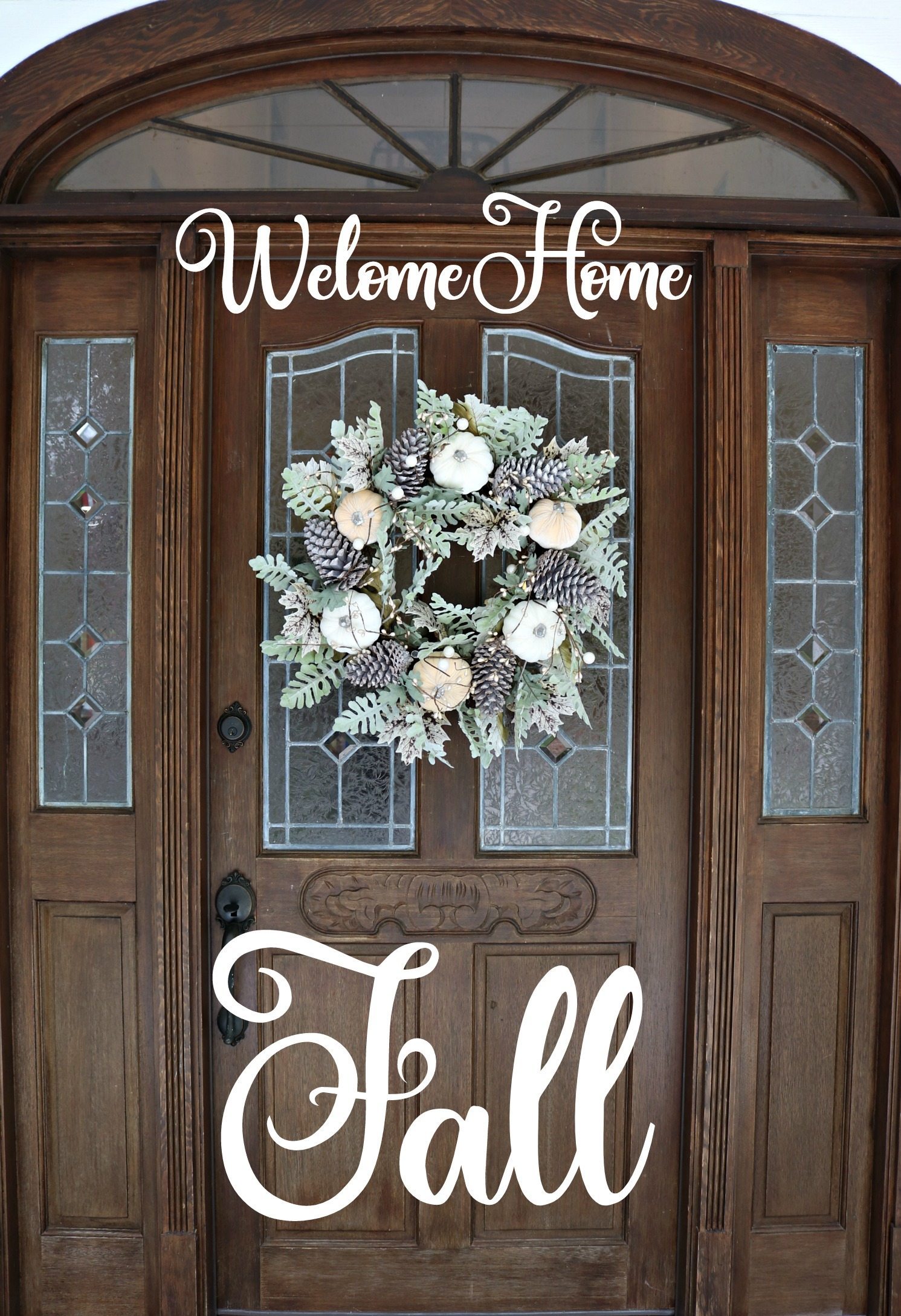 I fell in love with this soft colored wreath at Home Goods, I love the pale colors…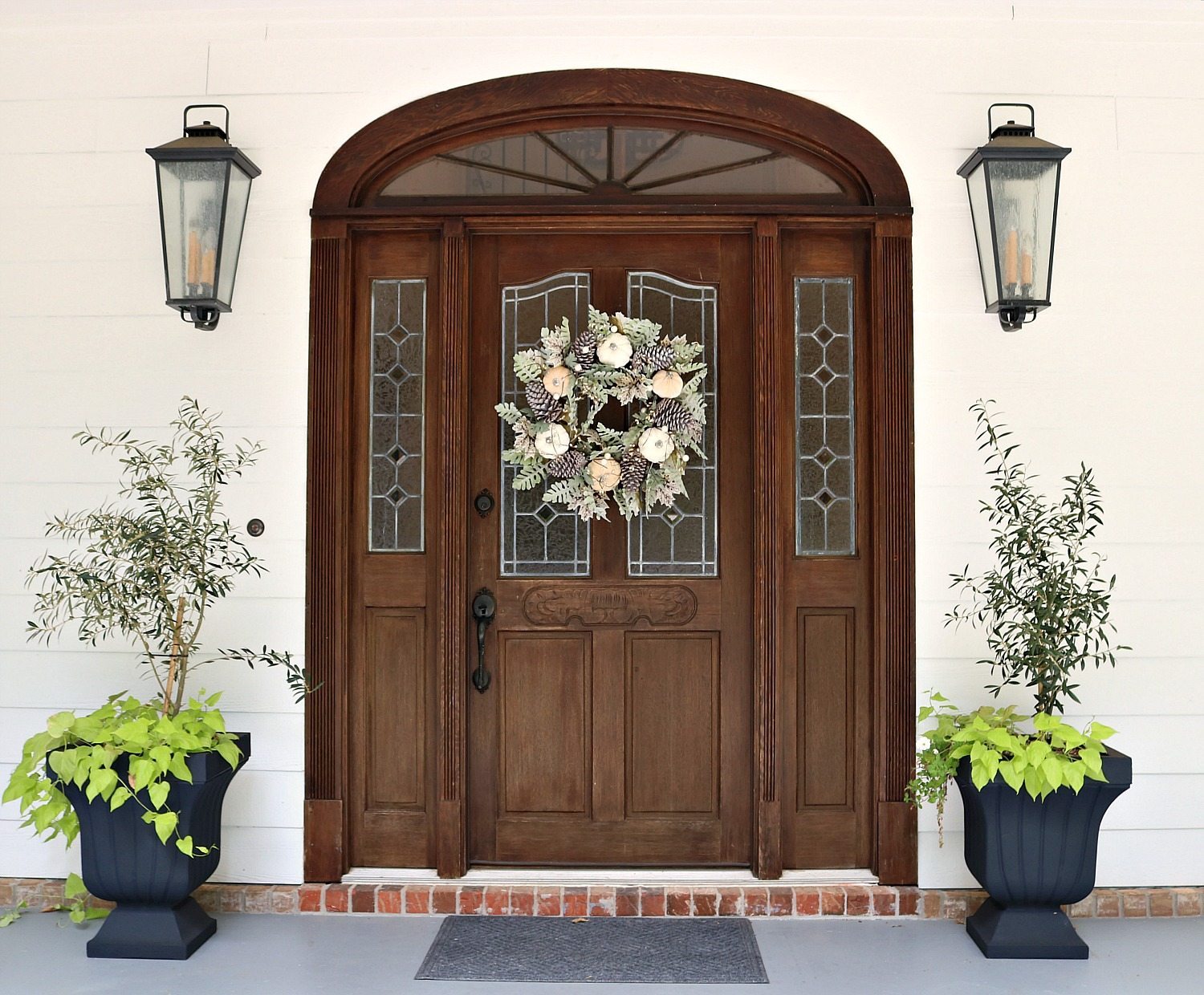 In my dream fall tour, I would have lots of pumpkins right here beside my olive trees but just to get in the spirit of fall, as soon as you open the door you see I lined my wide stairs with my faux white pumpkins from last year.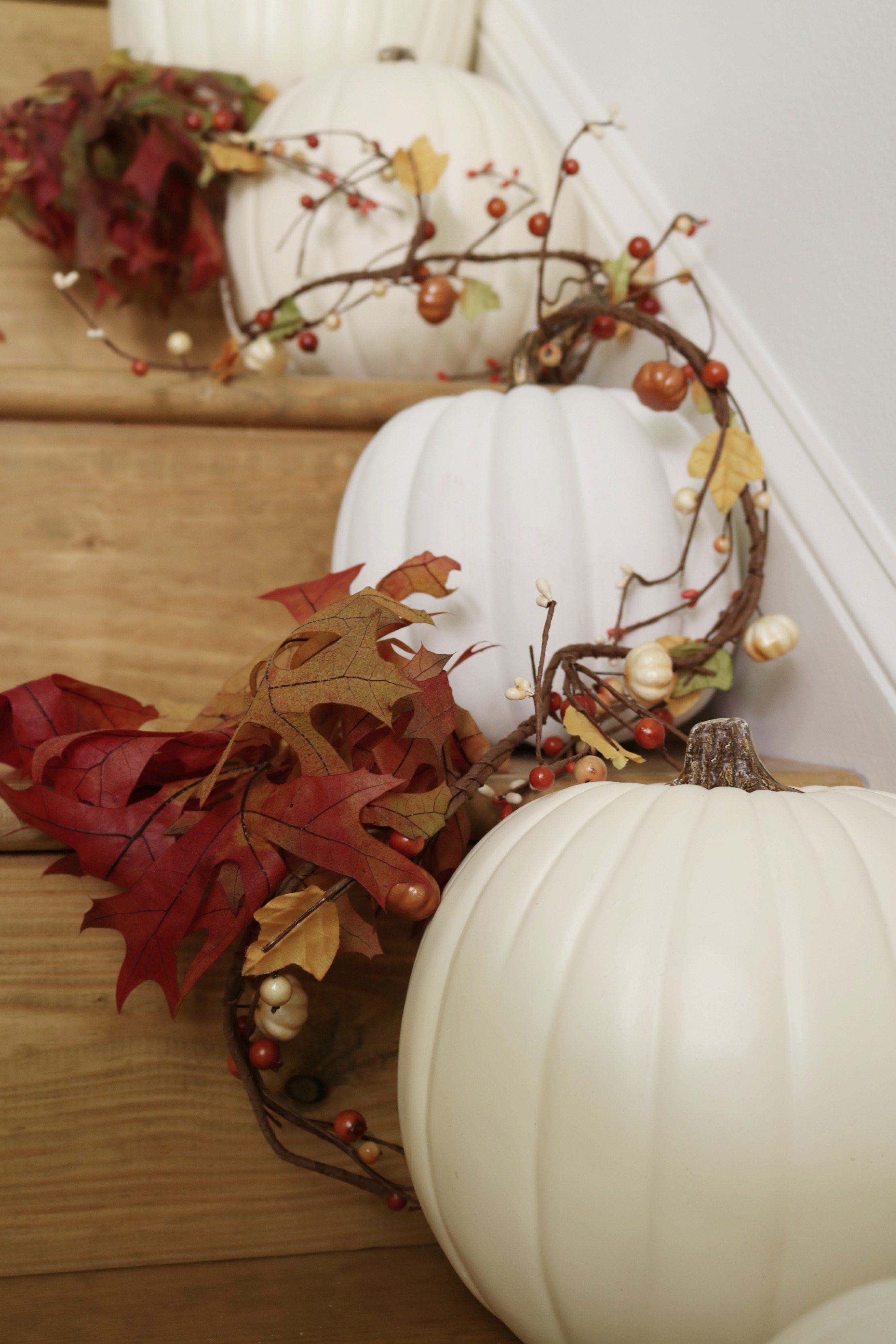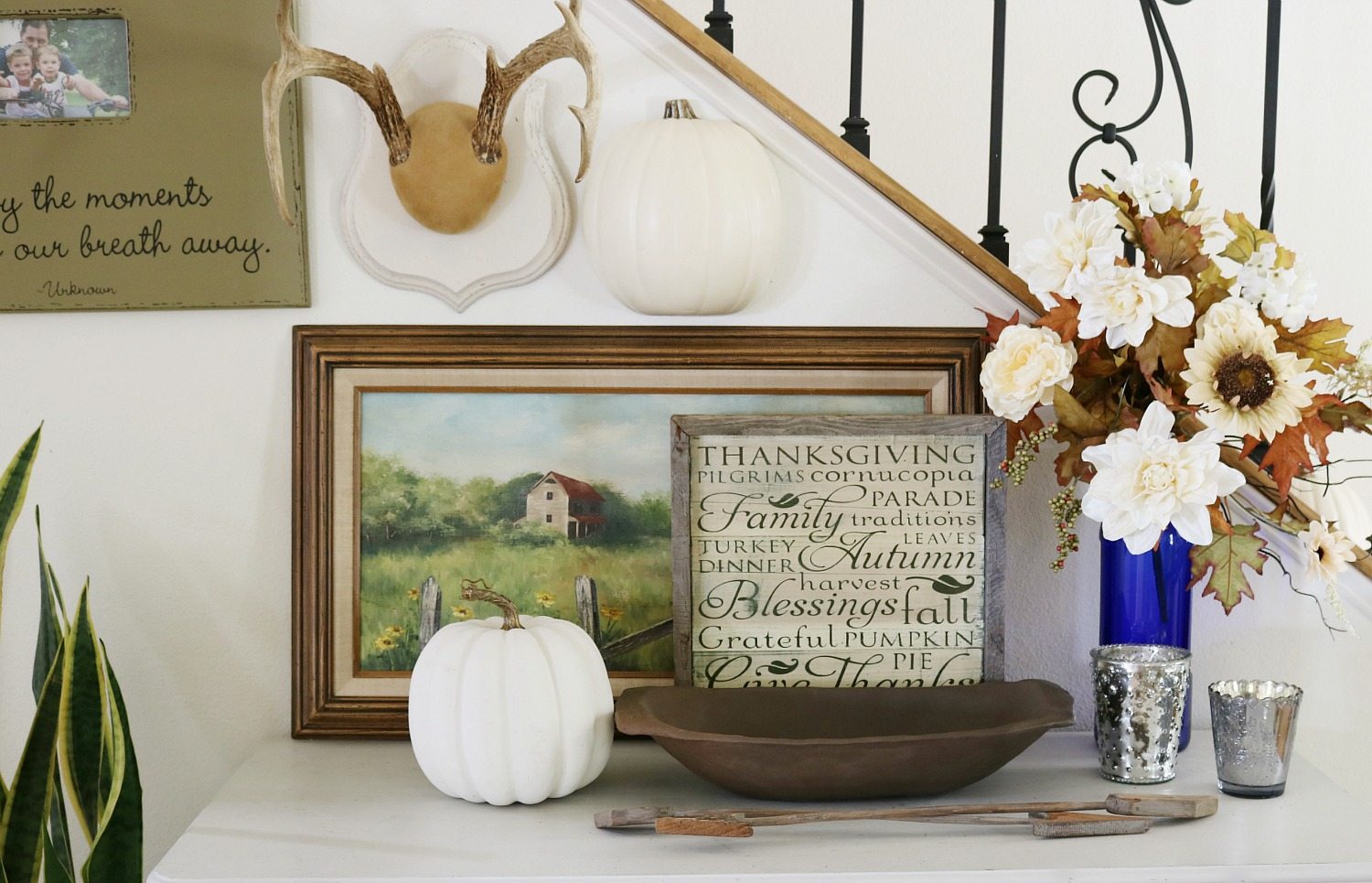 I gathered a few of my fall goodies out of storage and placed them around the house.
One of the fun things that I've done this summer is take pottery classes with my Mama, who lives next door in our farmhouse cottage. Do you see that dough bowl, well it's one of my pieces of pottery. It was made the traditional way, just like the Creek Indians back in day would make pottery. We can't wait until spring when the new classes start!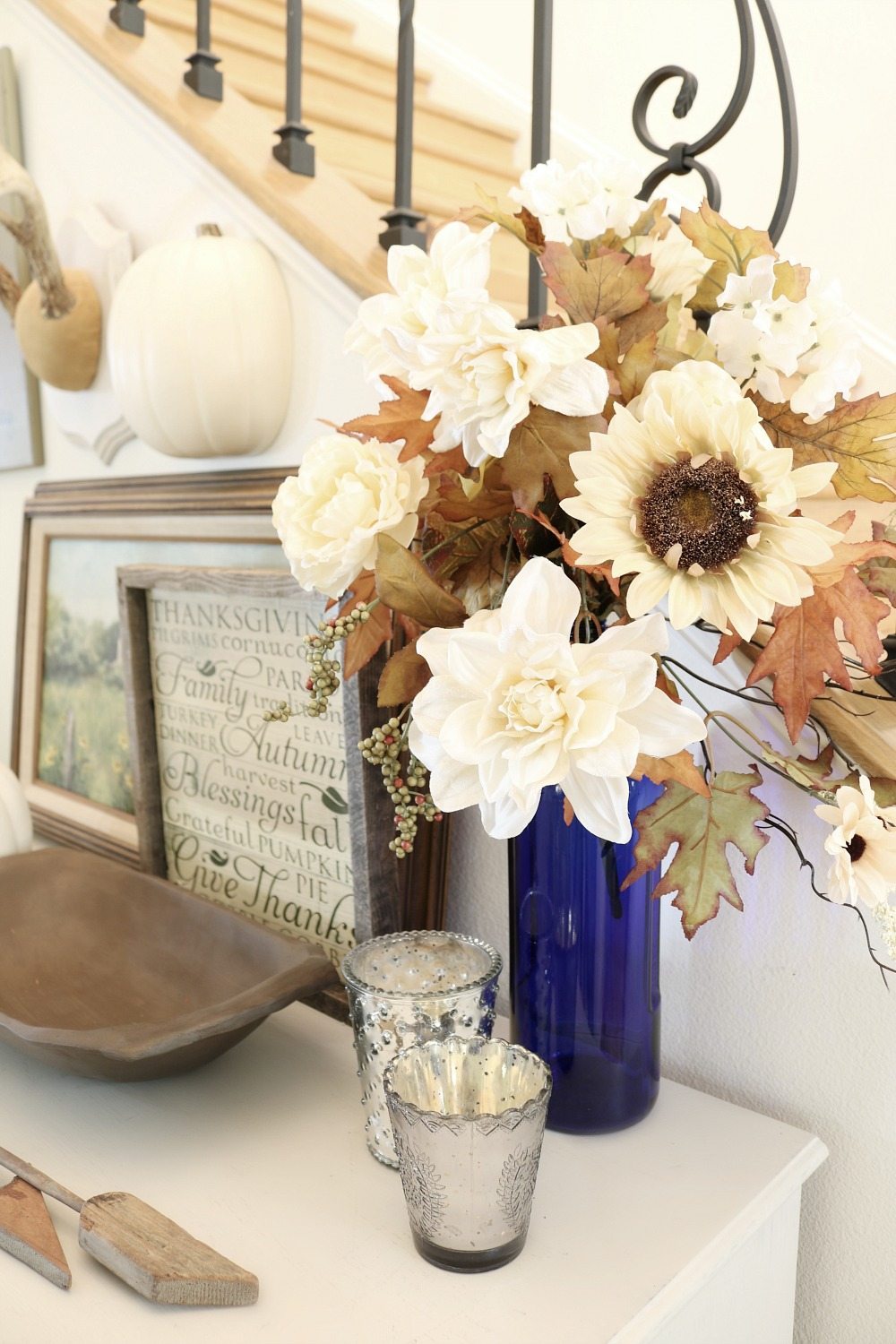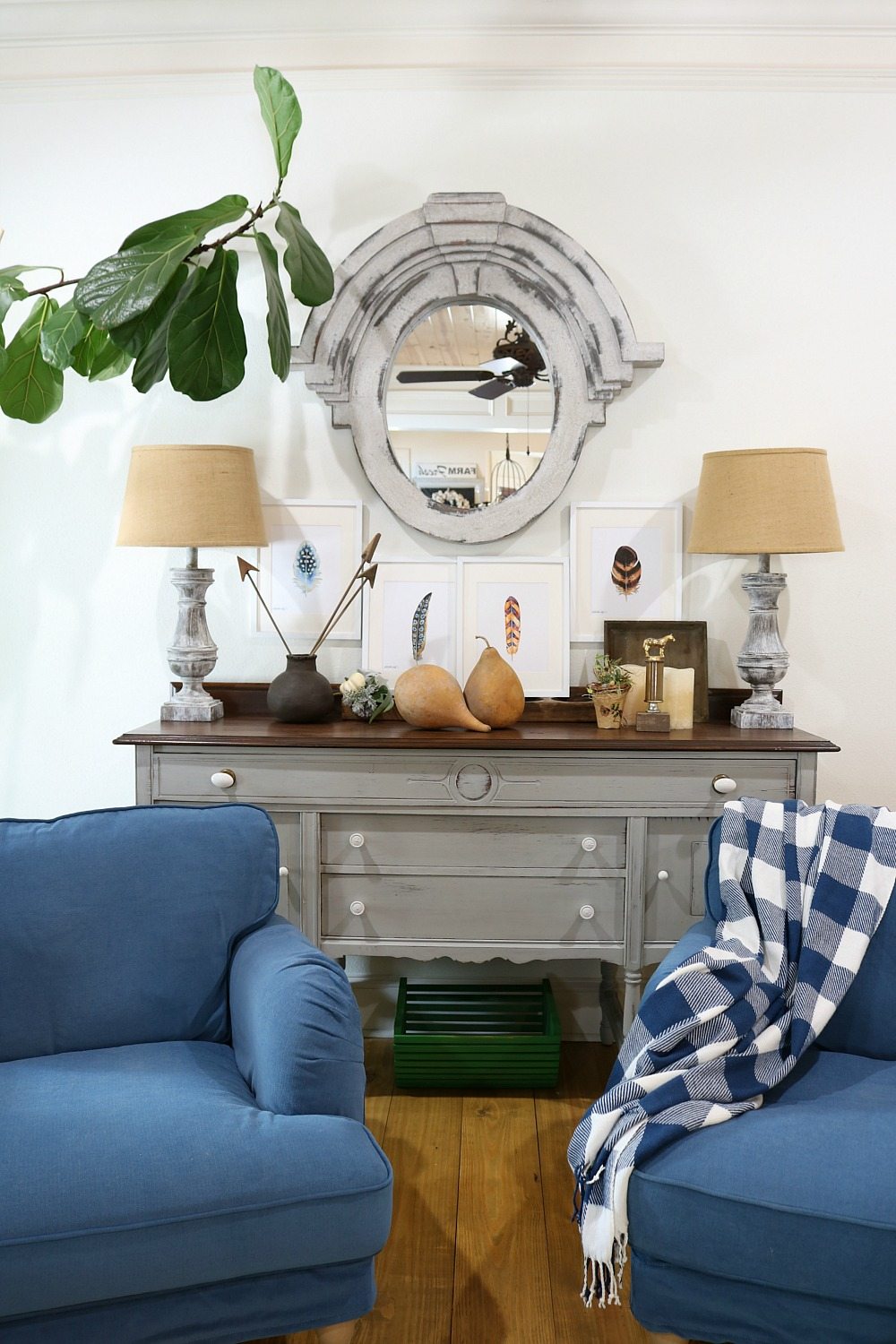 I am loving blue right now wait, that's always!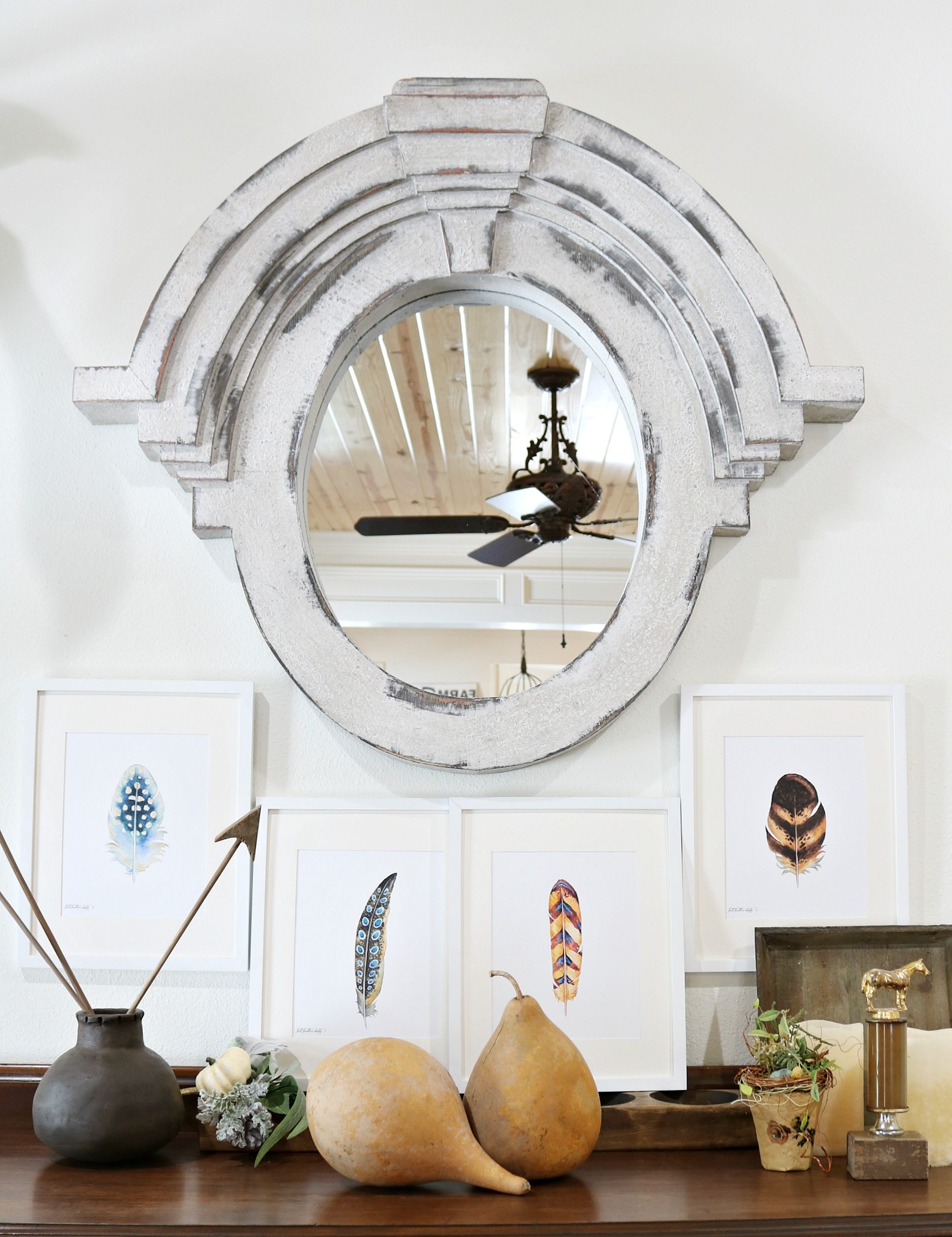 If you'd like a copy of these, click here: Free Feather Prints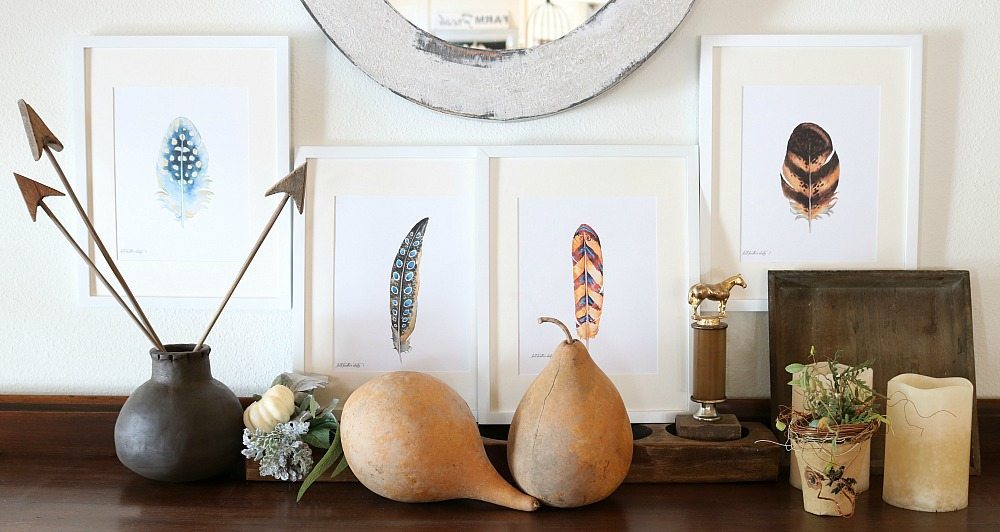 I am trying to include more natural stuff in my decor like these dried gourds. I need to grow some, anyone know how to do that?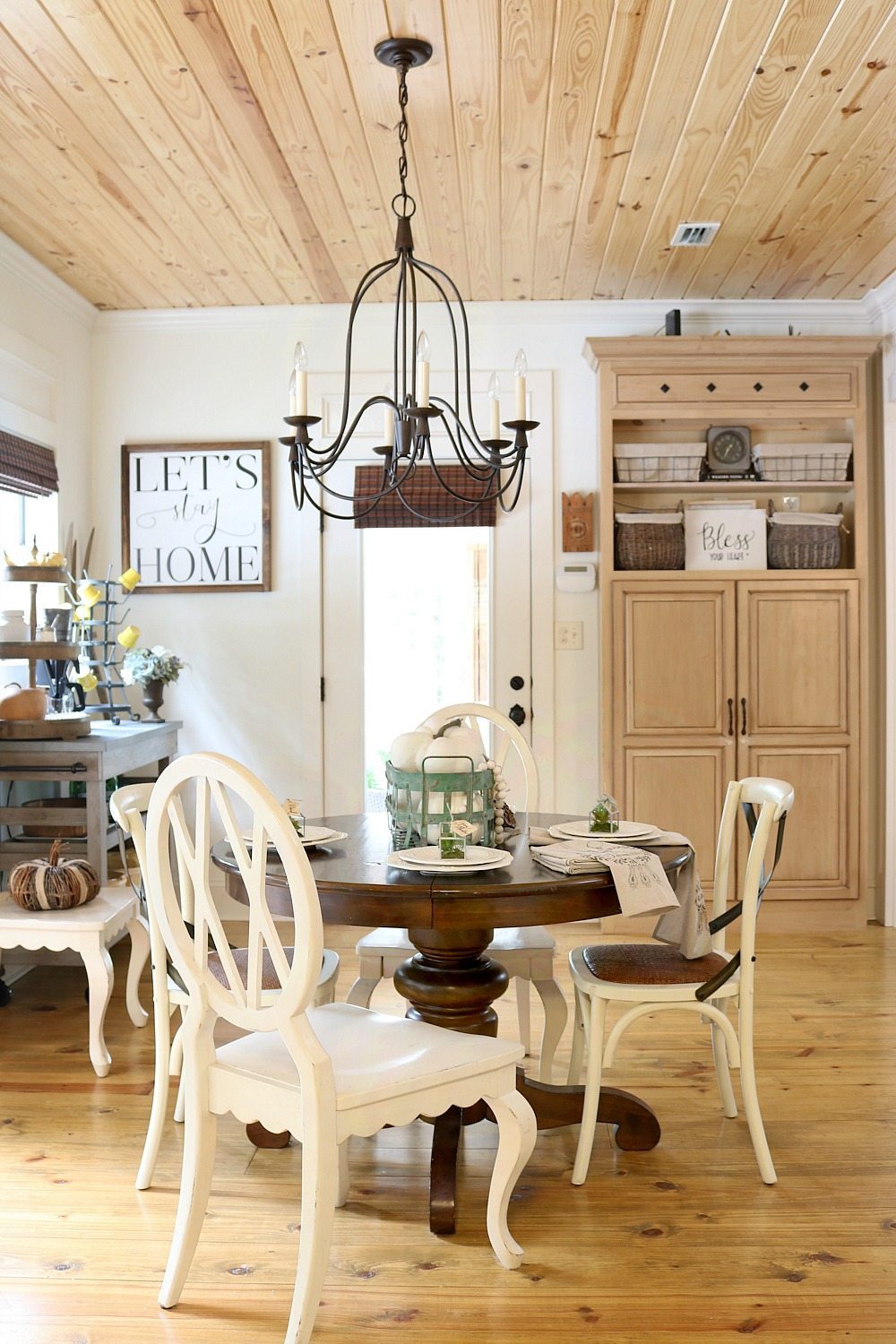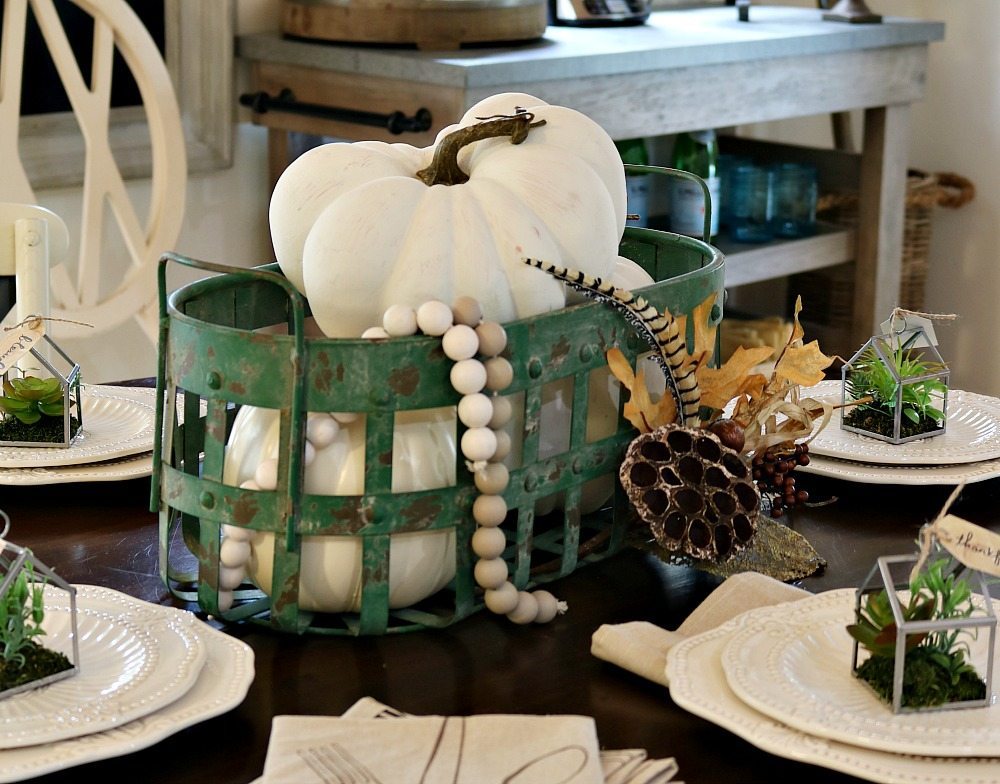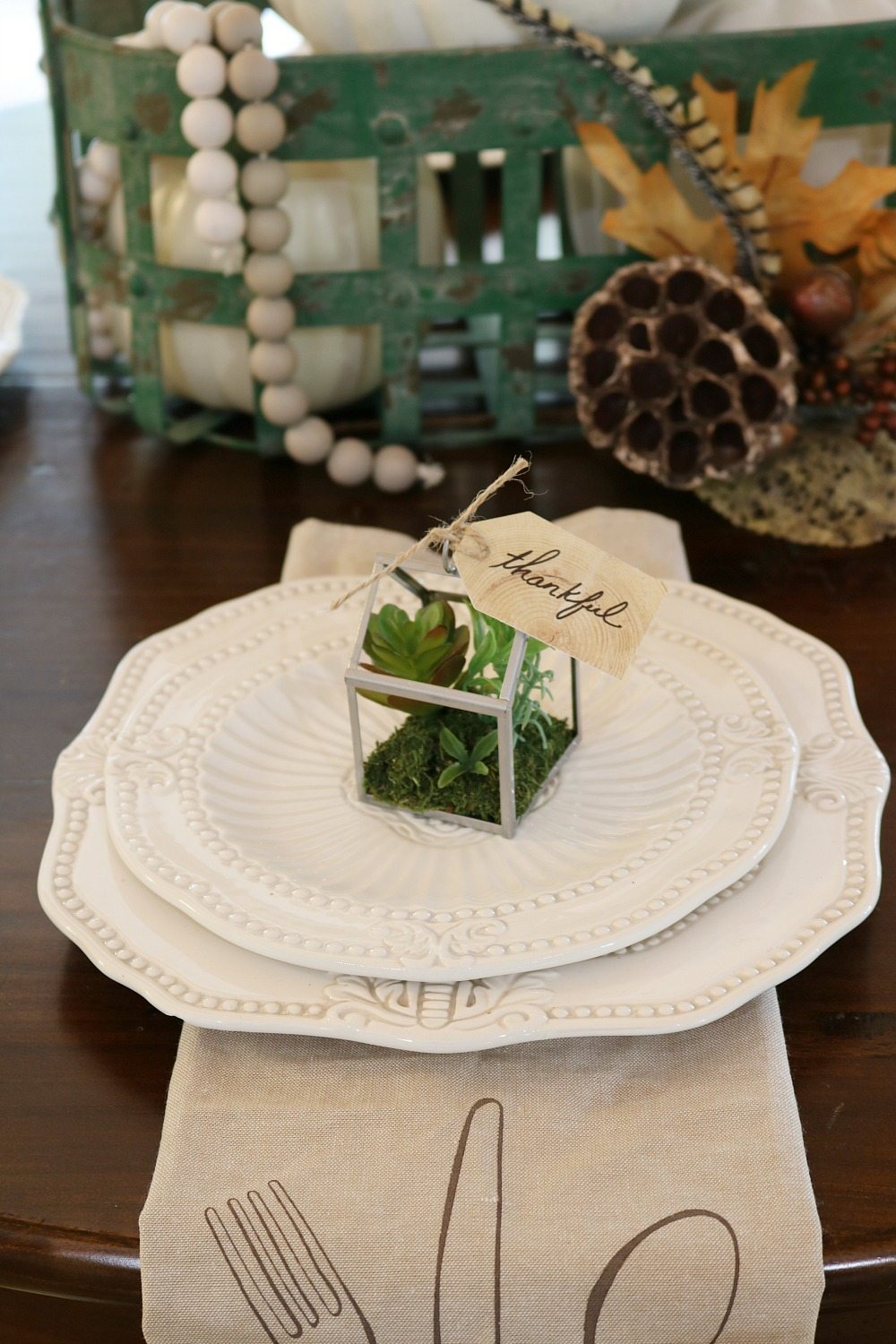 I used these dish towels from Walmart for napkins, I've had them for a couple of years. I stash them with my dishtowel collection.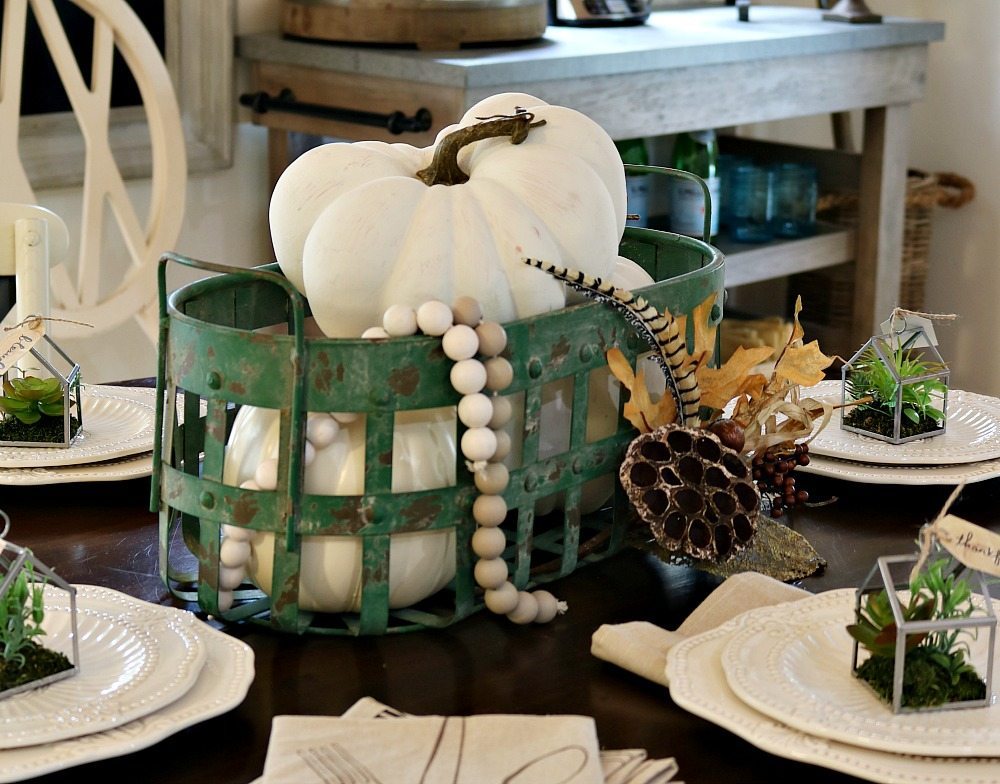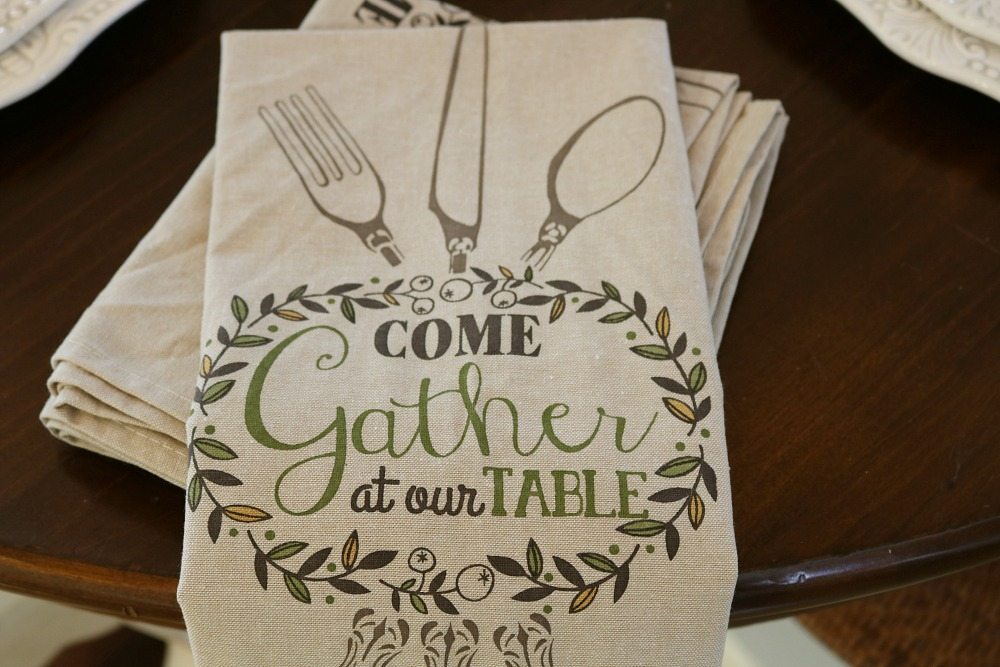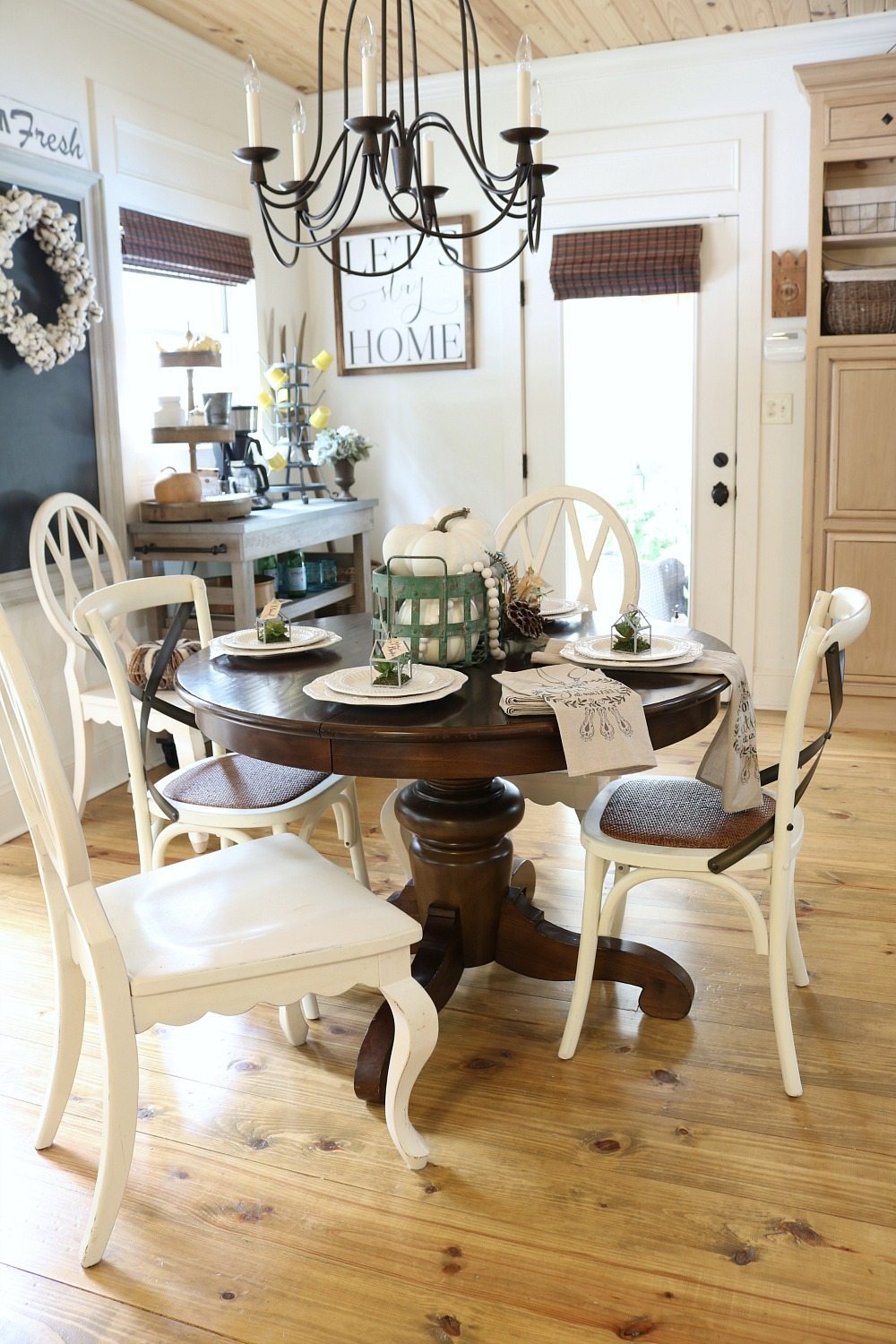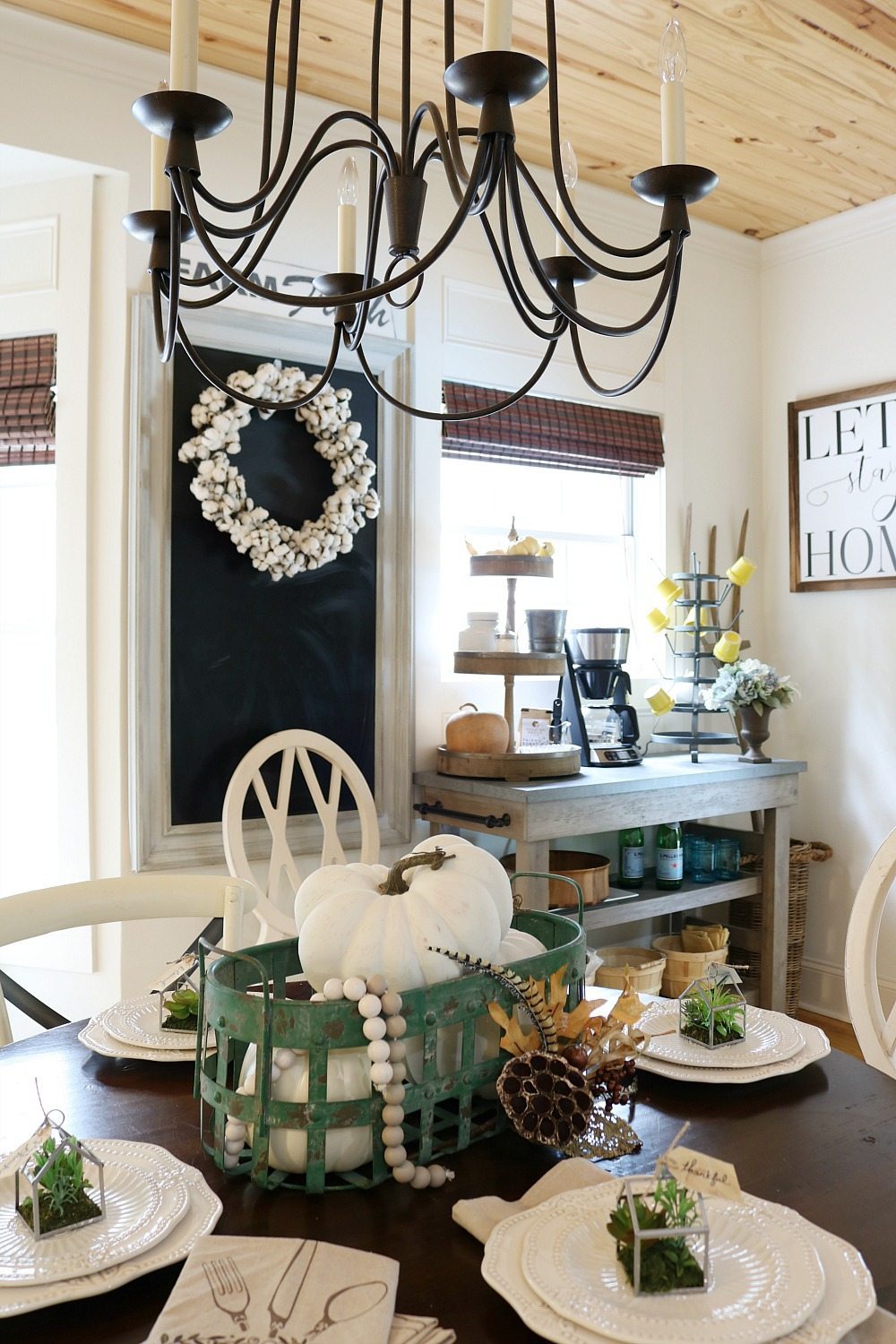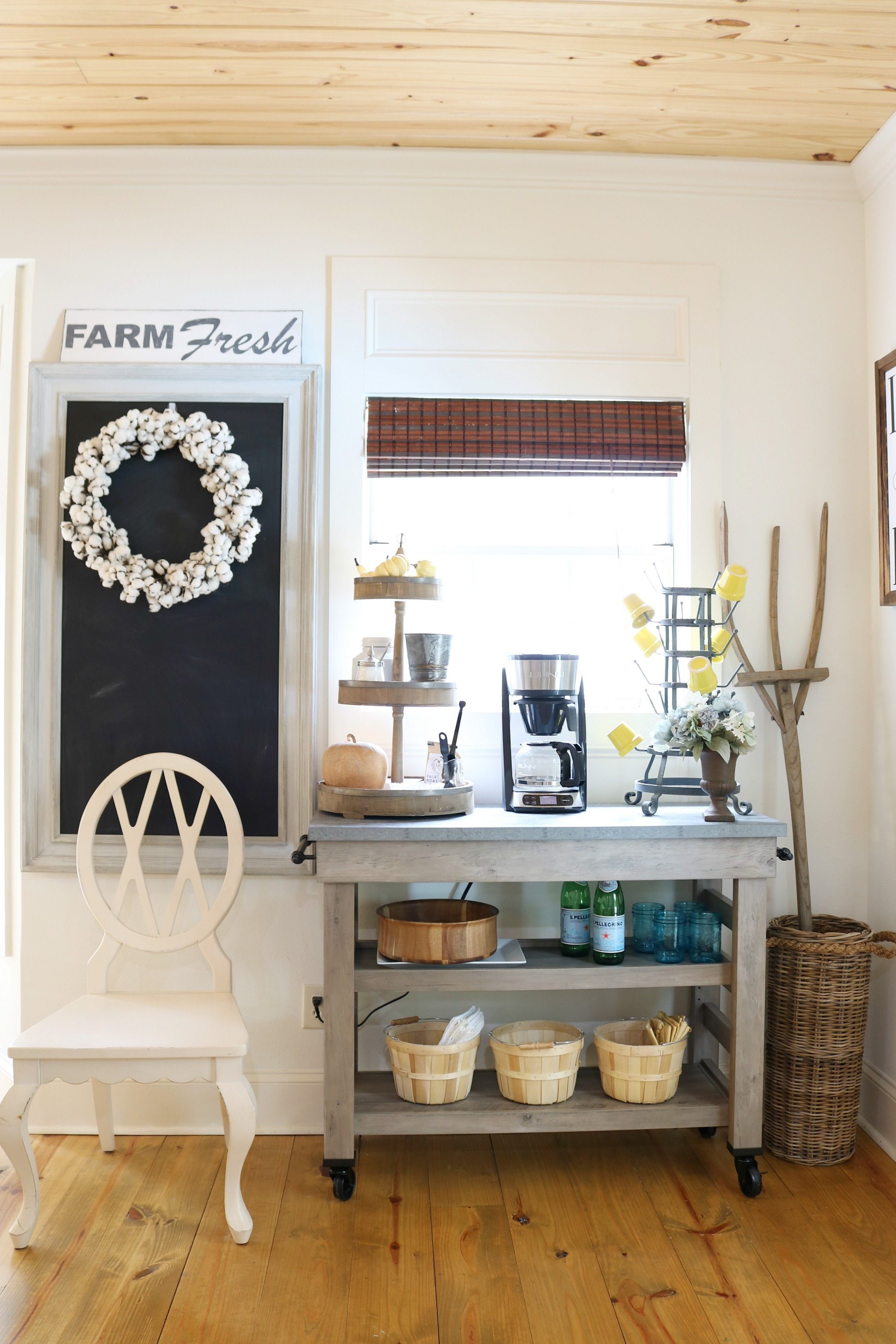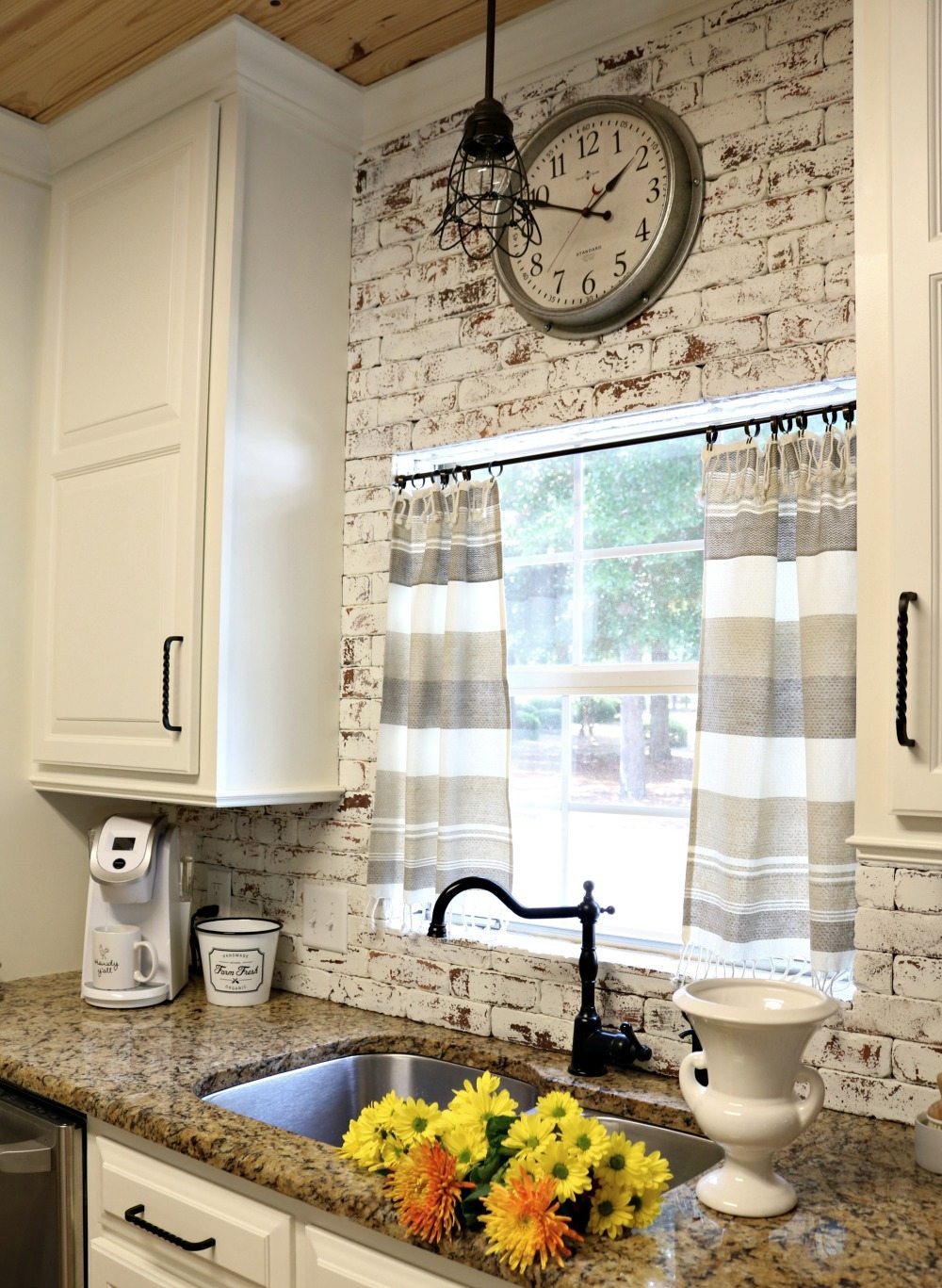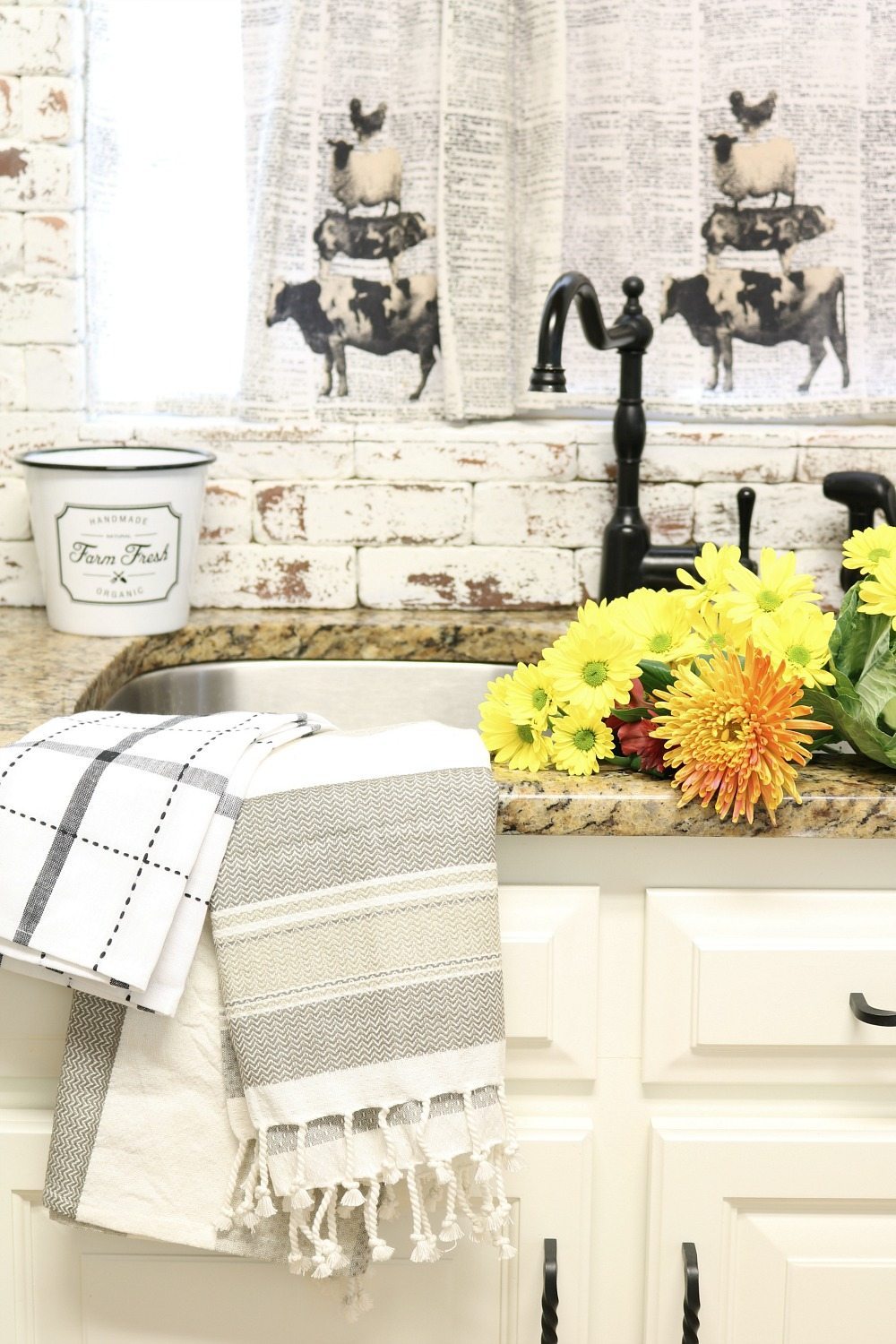 I recently posted more:  on the Kitchen before and after and about my curtains here.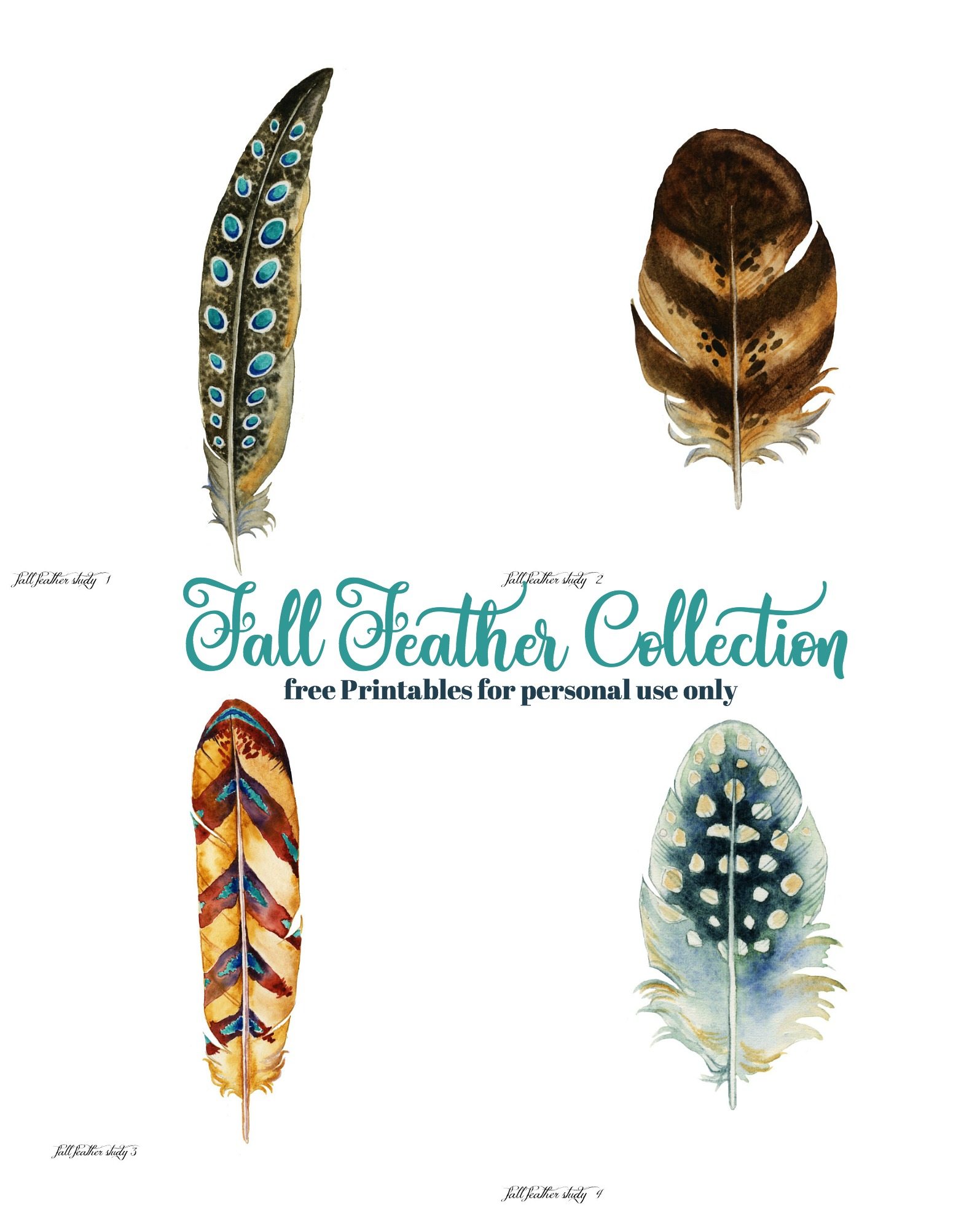 Be sure to download my latest free printables right here: Fall Feather Collection
and the latest thrifty makeover: Fall Pomegranate Wreath – perfect for my covered porch.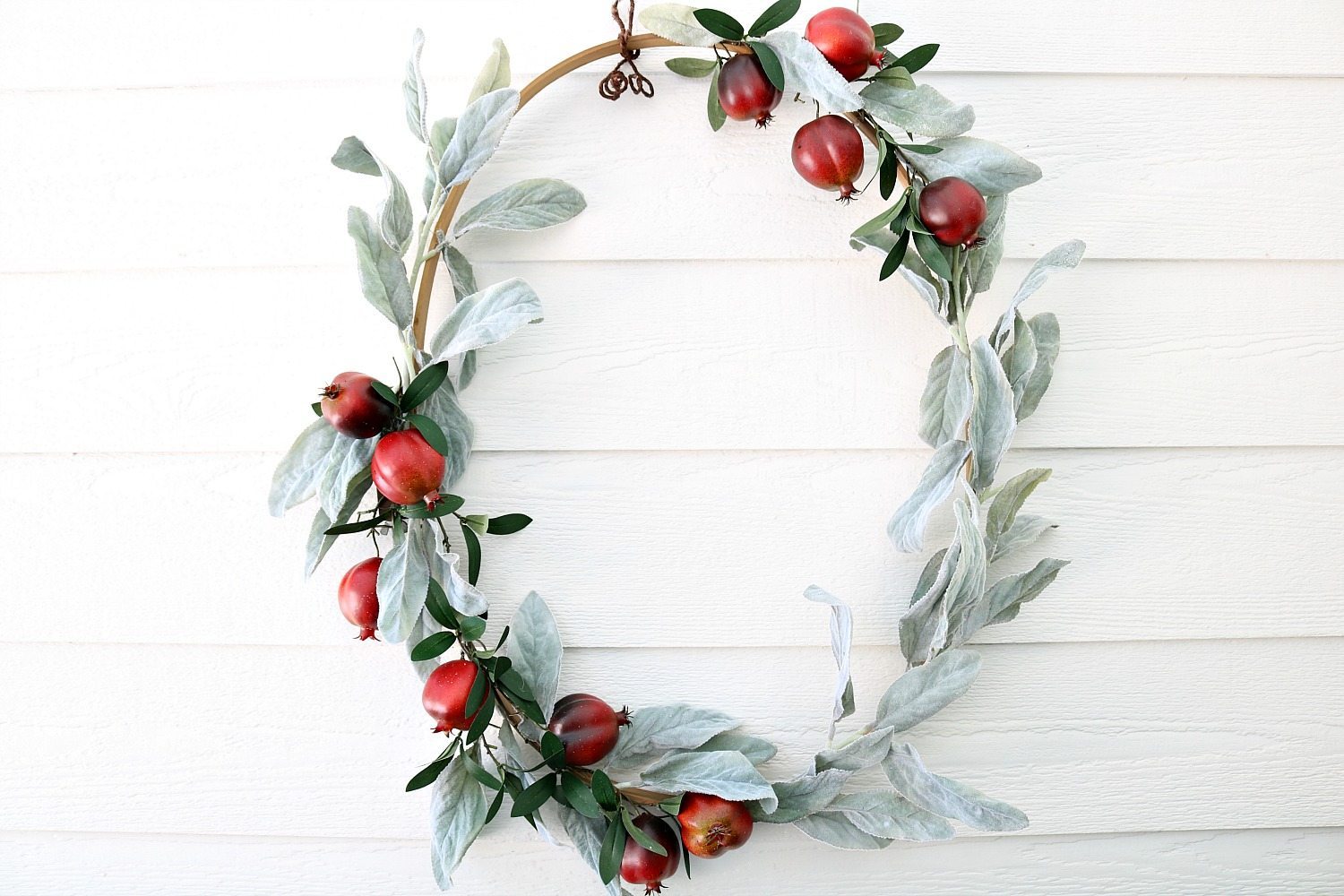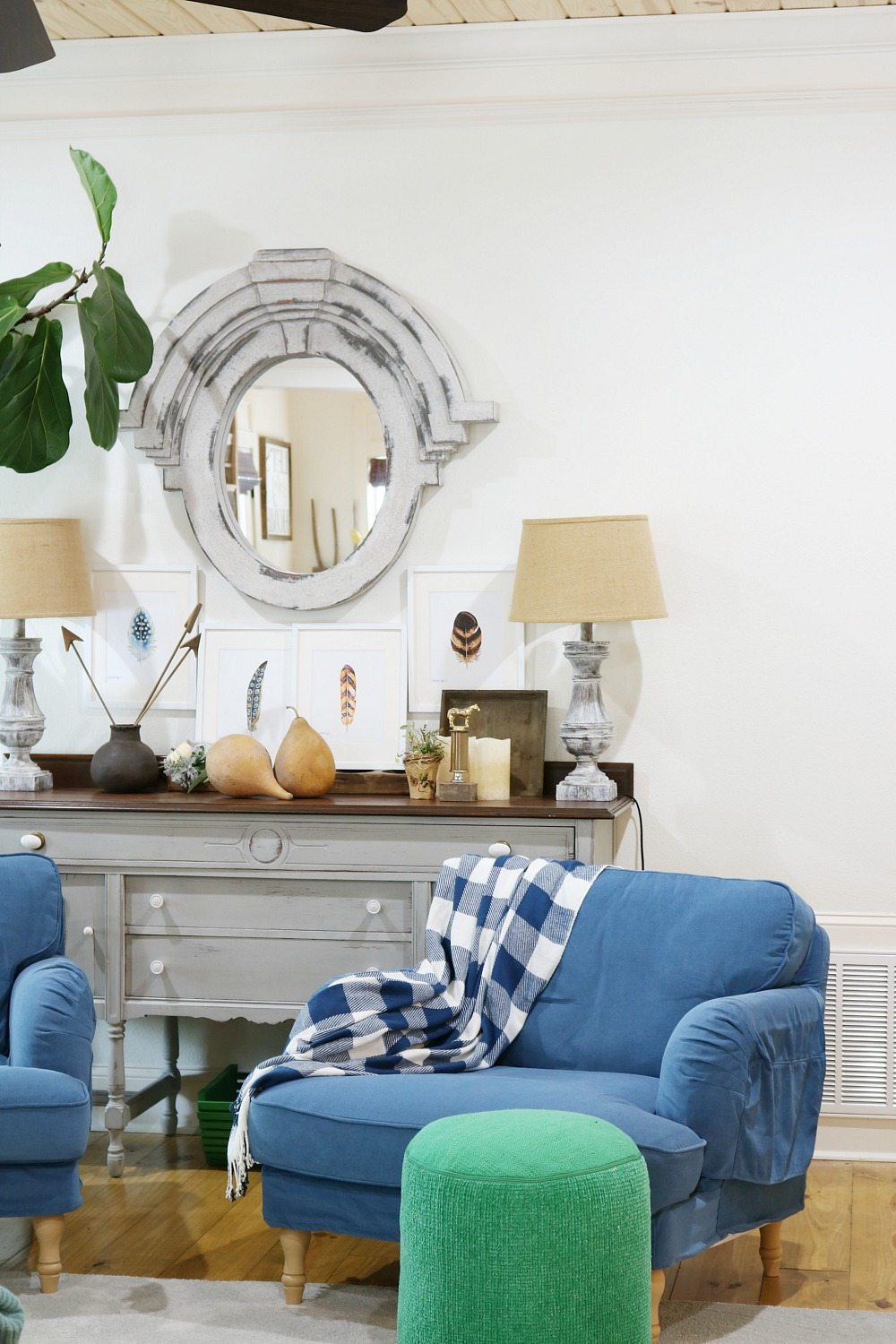 I'm going to cozy up right here and check out all the other Fall Home Tours, join me:
Monday
Tuesday
Wednesday
Thursday
Friday