We spend a lot of time outdoors. Every year I get really ambitious when spring rolls around. From planting flowers to entertaining family and friends, our newest addition to the back porch will help with both! A potting bench makes entertaining fun and planting flowers easy.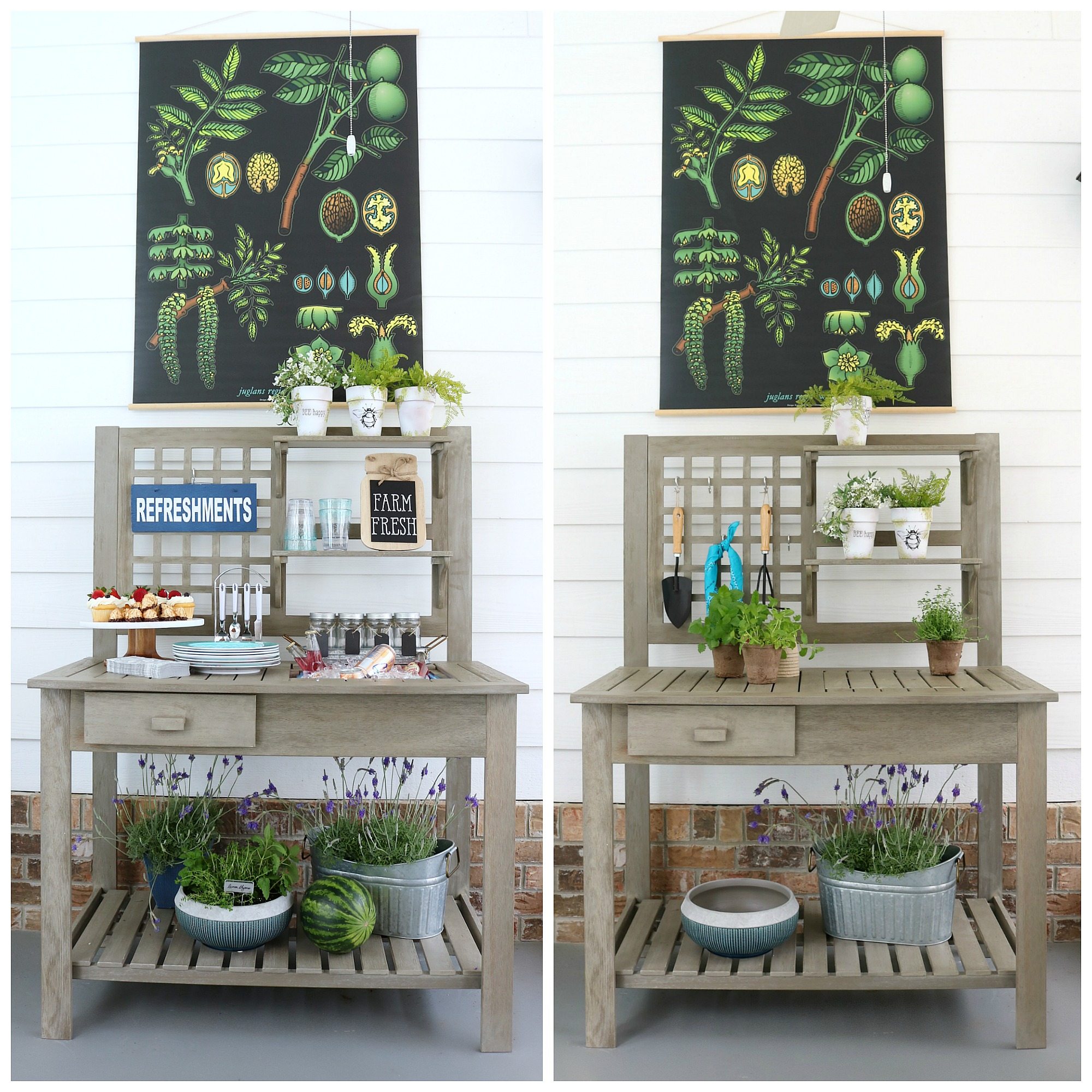 This post is sponsored by Better Homes & Gardens at Walmart. Affiliate links have been added for your convenience.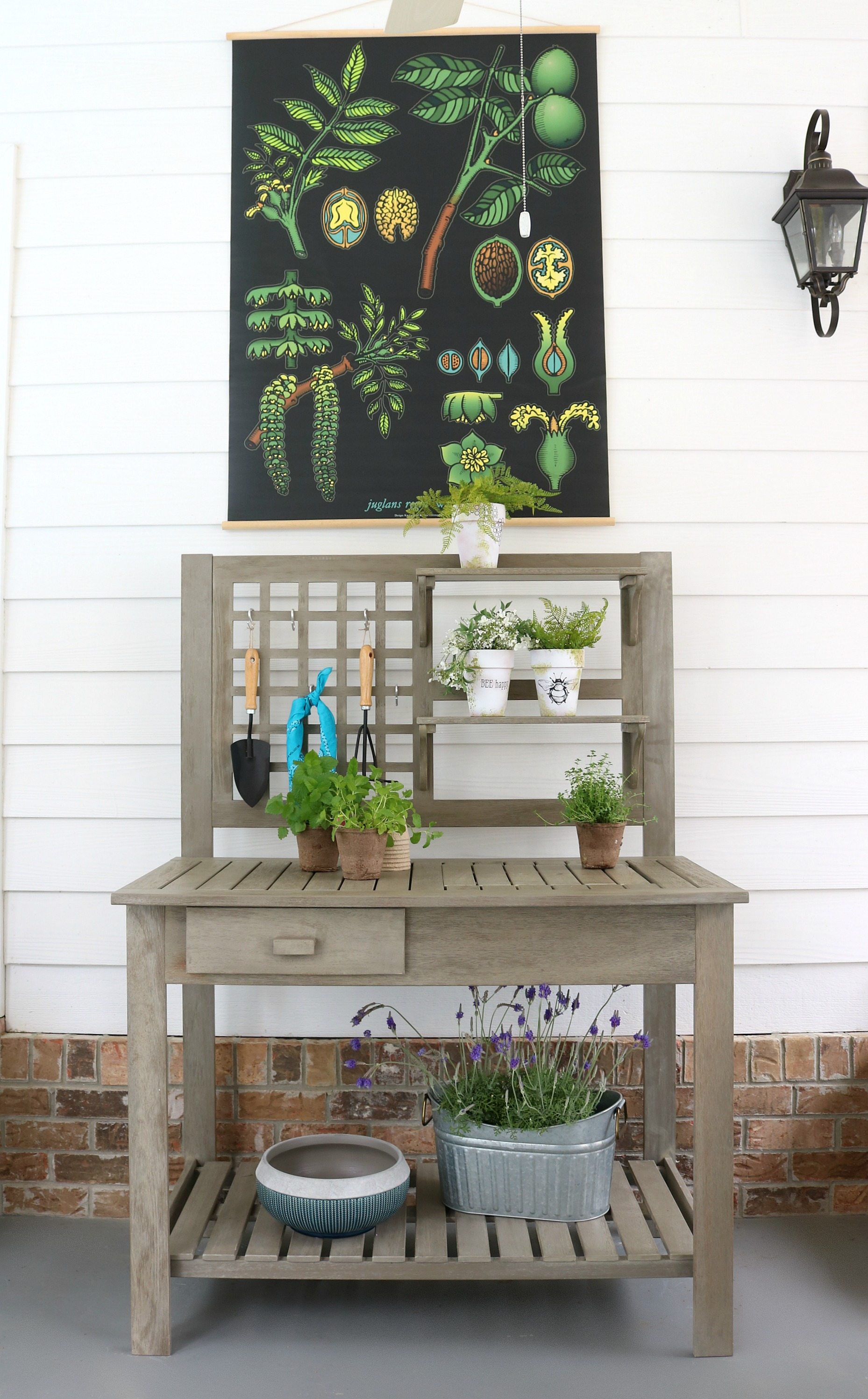 I keep my small garden tools on the hooks and my gloves in the drawer. Extra pots and plants fit nicely on the open shelving. When it's time to entertain, I put everything in the drawer and rearrange the pots to make room for food and drinks.
I've had this walnut canvas poster for years, I used a command hook to hang it above the bench. It fits perfectly and adds a little interest on the white wall.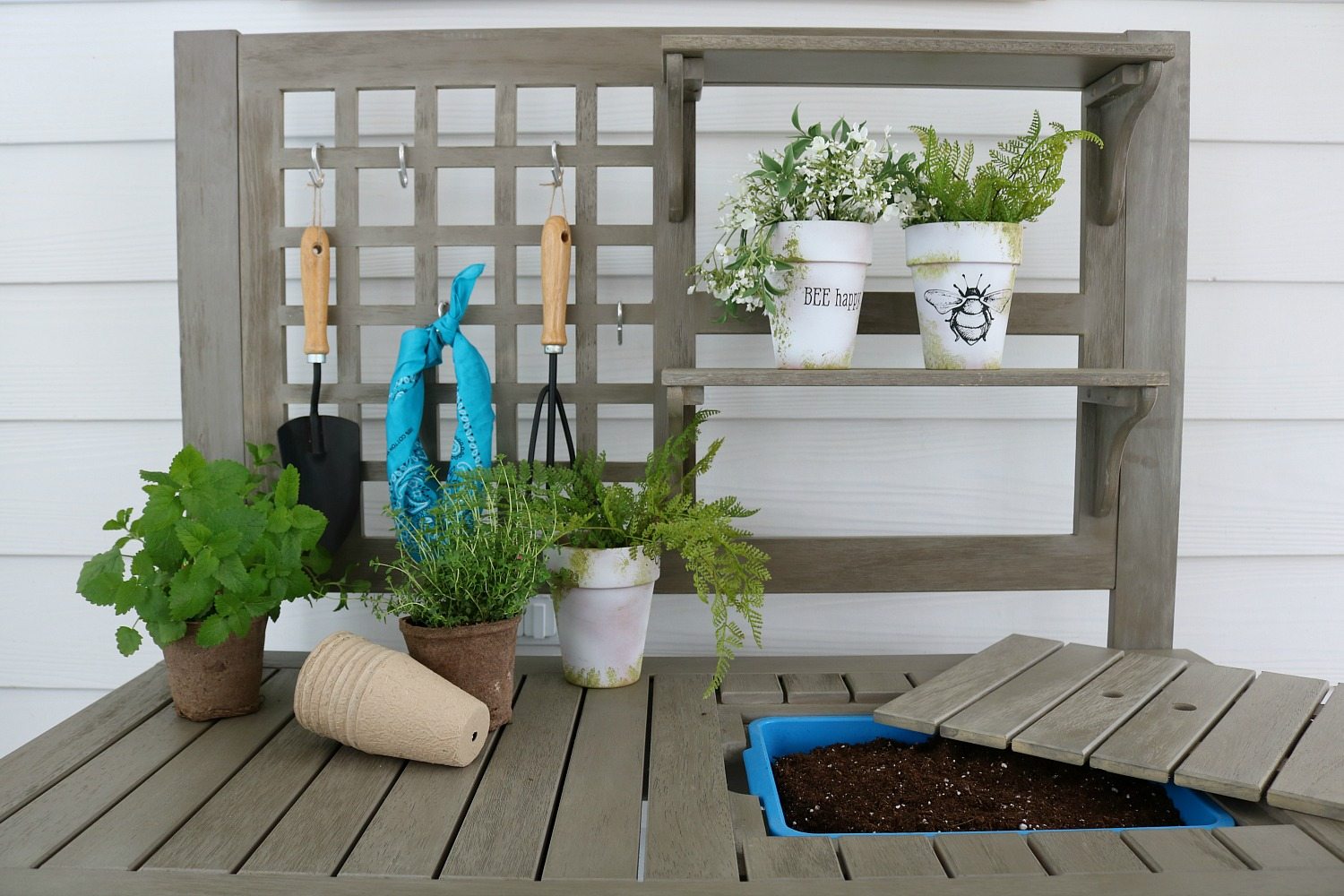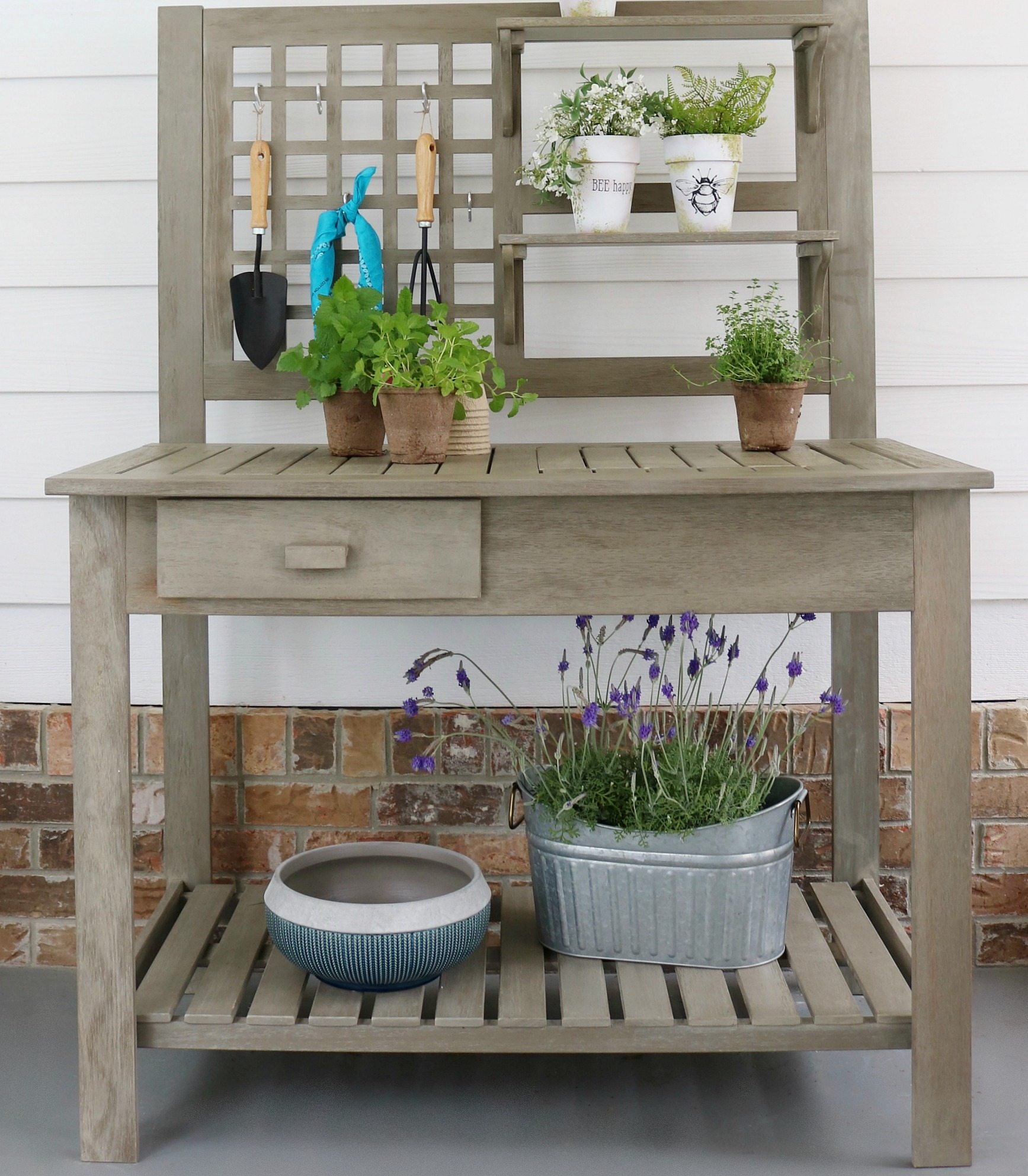 The weather has been ideal for entertaining outside. I filled the bin with ice and added drinks. It's a great place to chill anything; dips, a bowl of potato salad, beverages, you get the idea!
The table top is a perfect spot to start your buffet, add plates, silverware and napkins. Add a cake stand filled with cupcakes or a few of these simple summer recipes.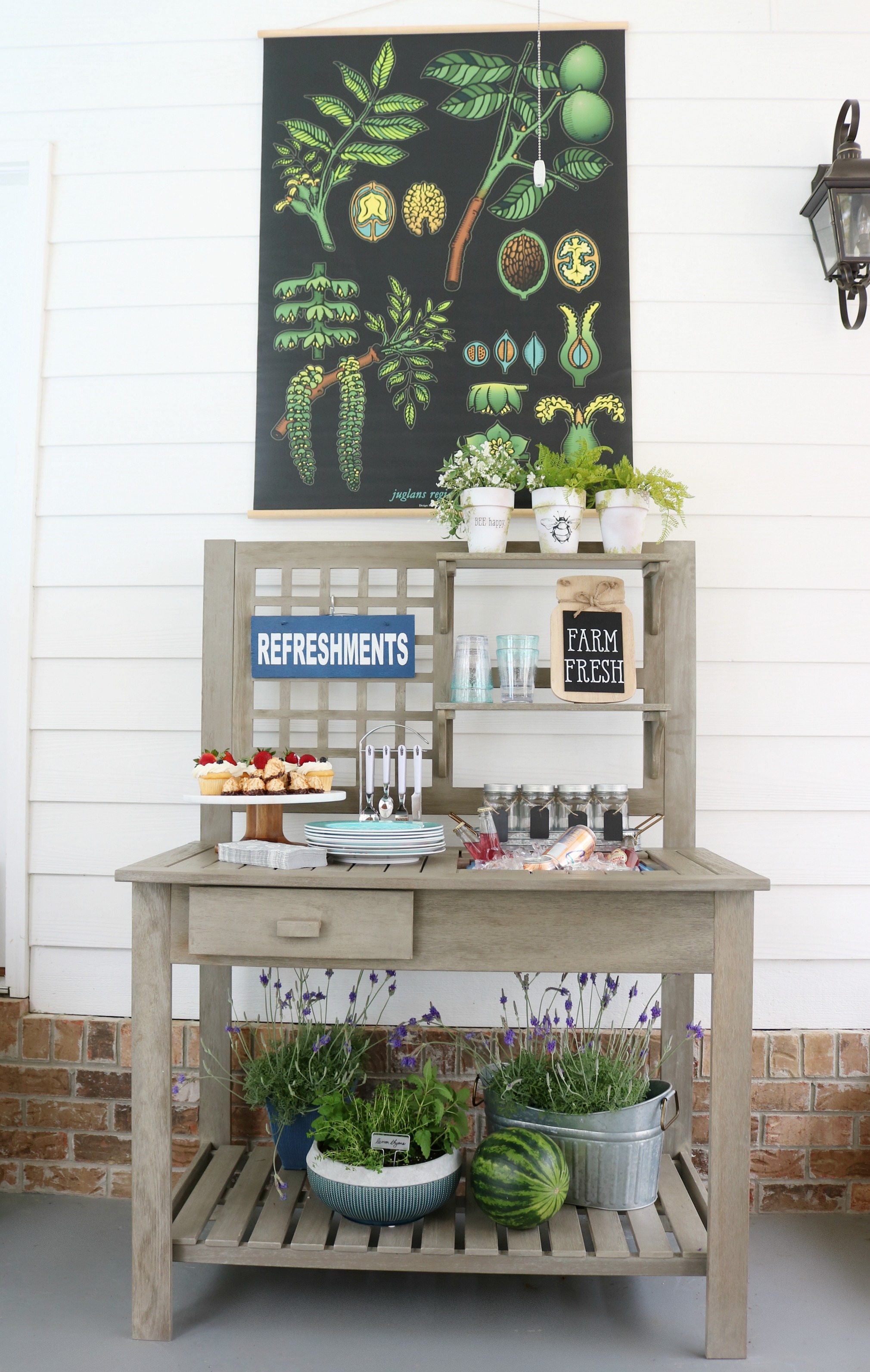 Since completing the back porch, we spend more time outside than we do inside.
Added bonus, Barry loves to grill. I have my own chef most nights! He will call on the way home from work and say, what am I grilling tonight?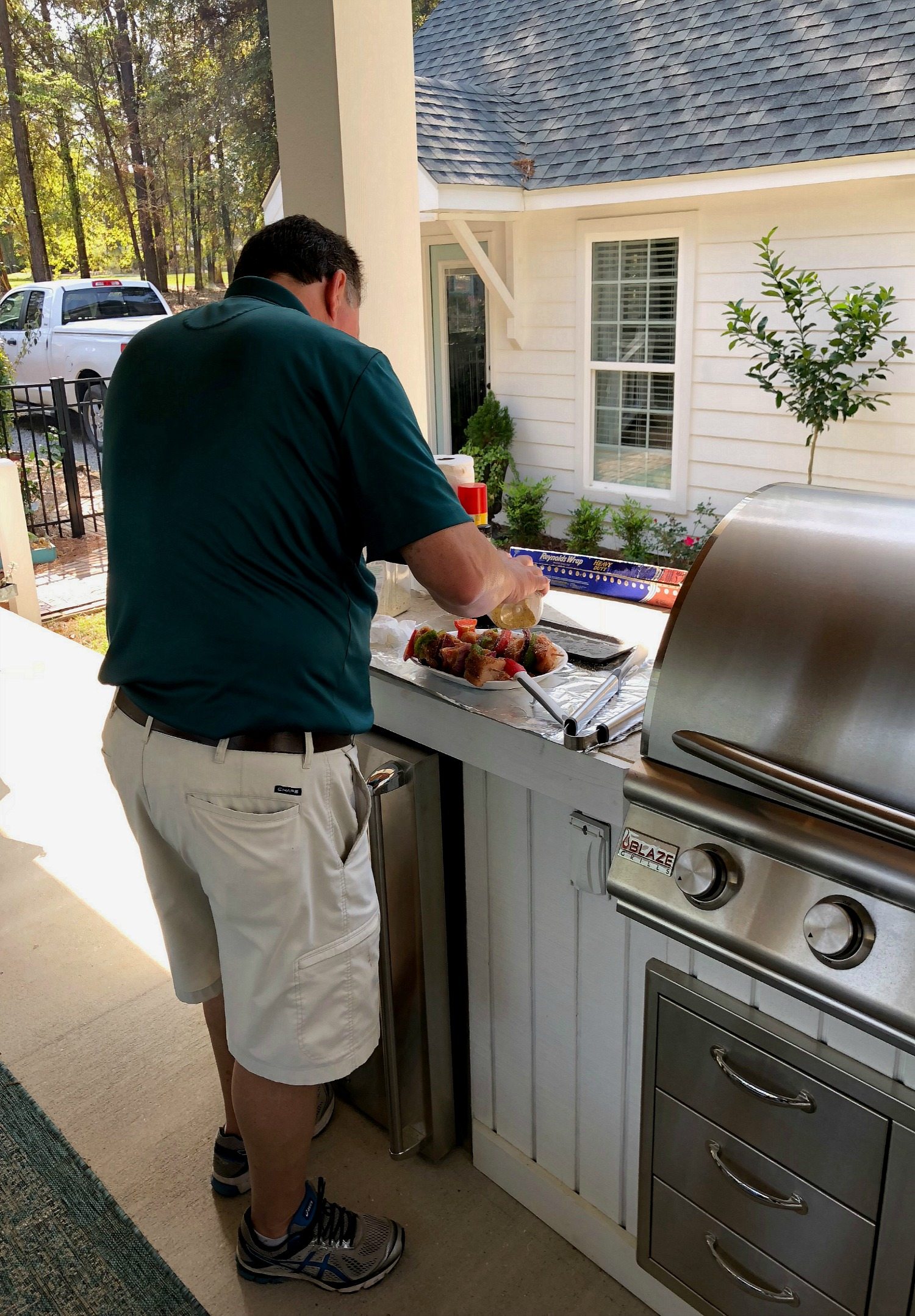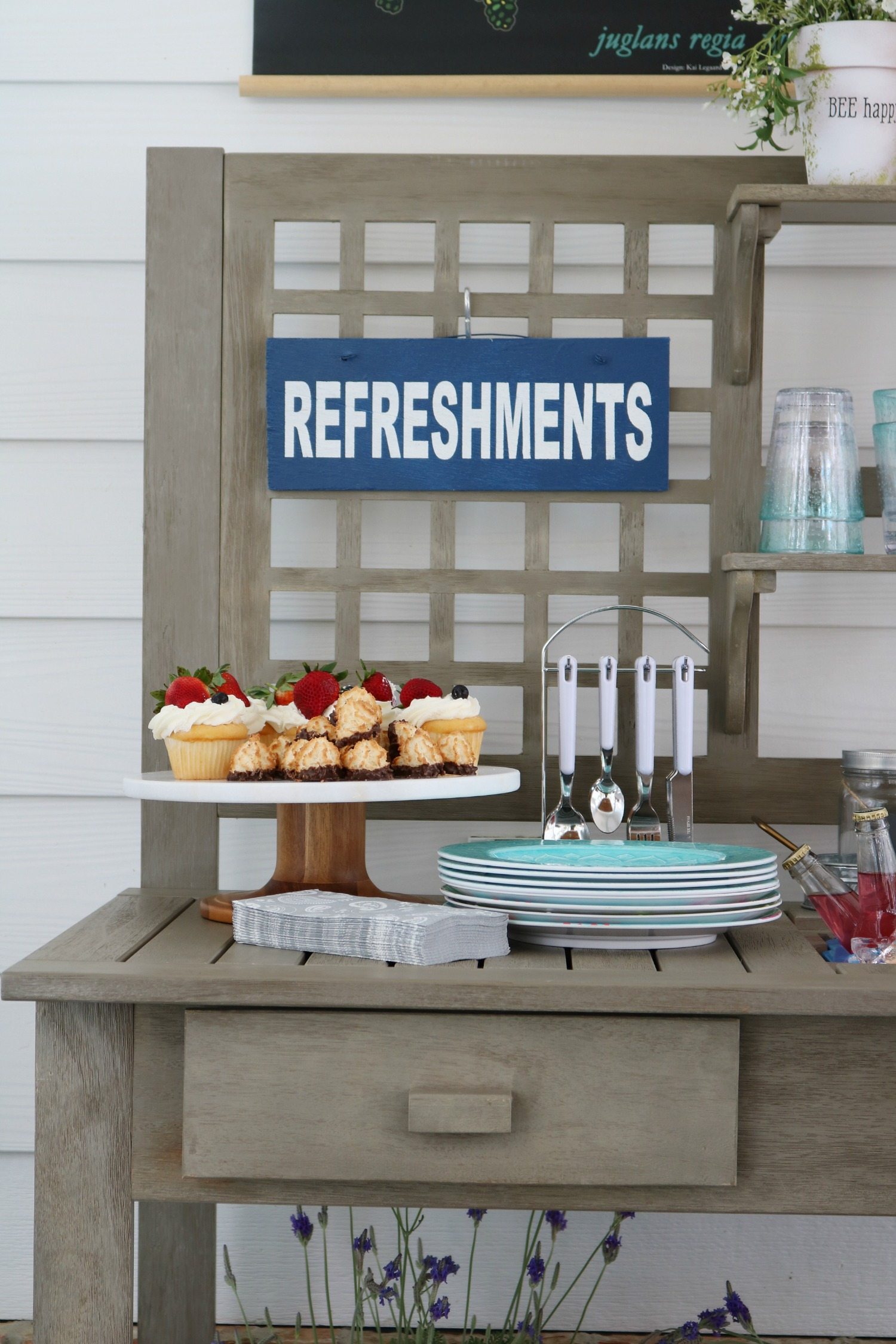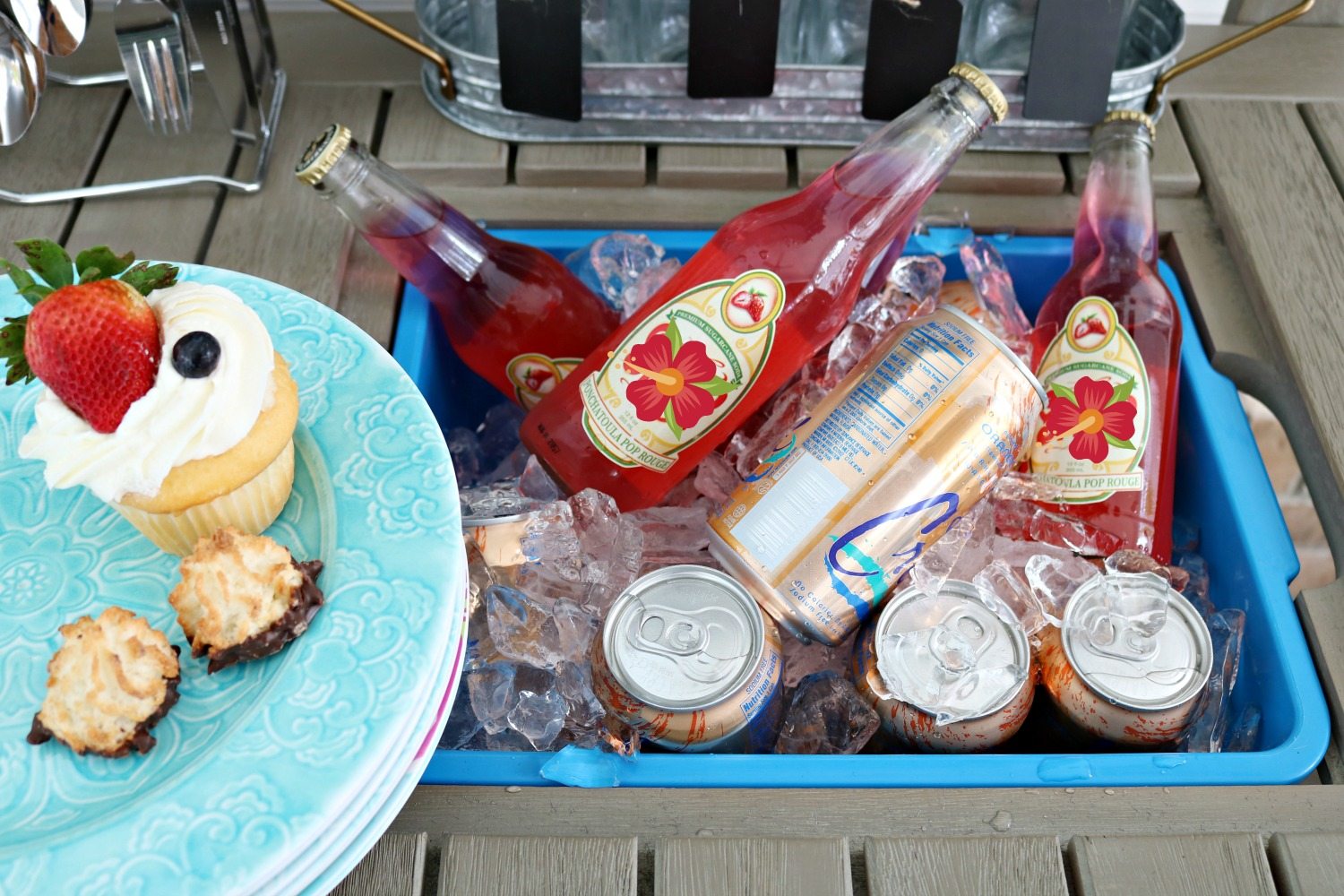 The potting bench started a domino effect, I decided to move some stuff around. I'm not sure if you're like me but that's what happens when I'm working on a space, whether it's inside or out. We've been playing musical chairs with some of our furniture. Last month we added the sectional to the patio and I had the brilliant idea to move the gas fire pit down there. It created a cozy spot for relaxing.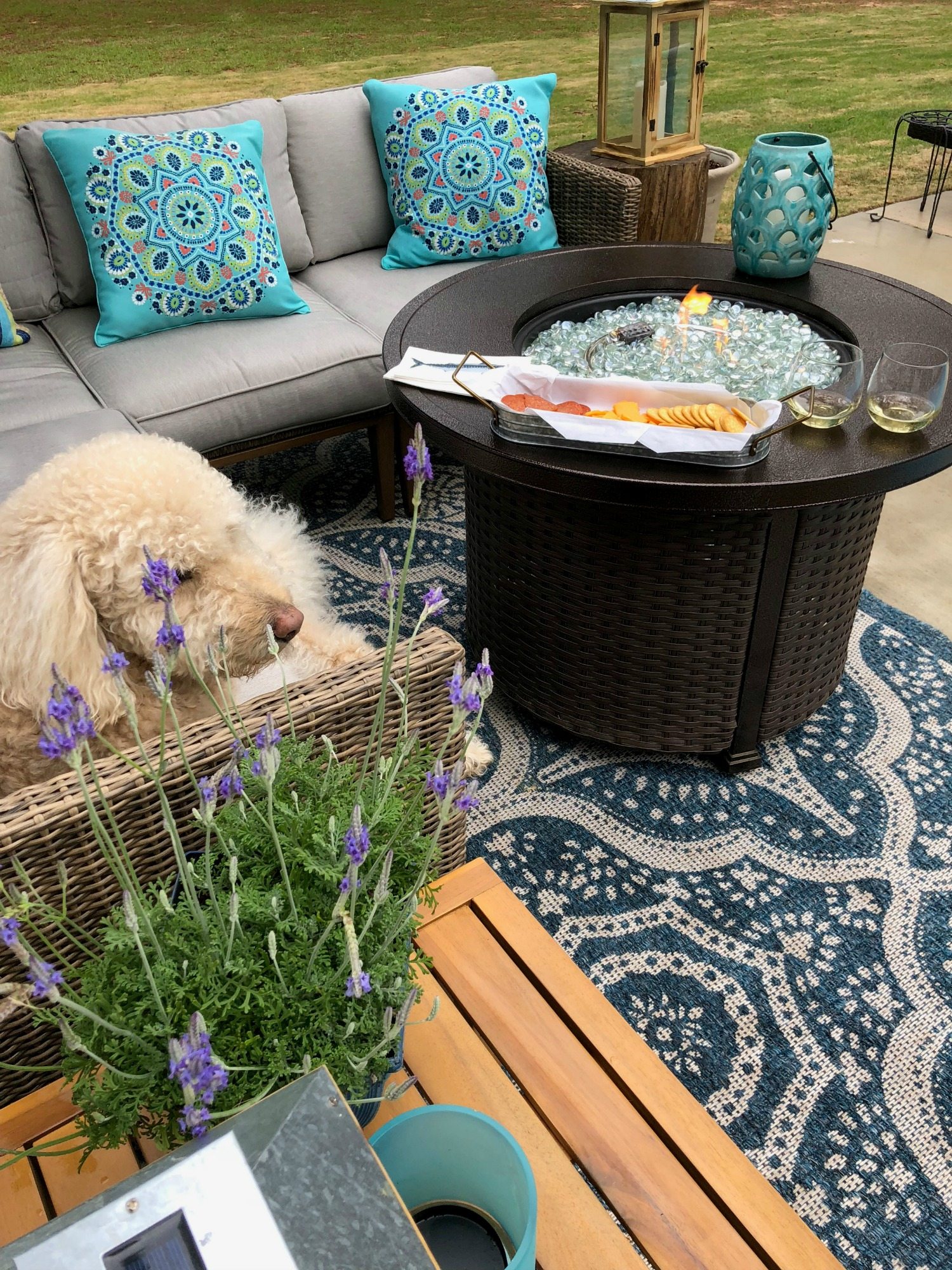 Mama and Murphy love all the changes that we've made and so do we! I have to tell myself, one step at a time and it will all come together.  We've worked hard the last year to make this house a home. Only a few more projects and I'll be happy, maybe!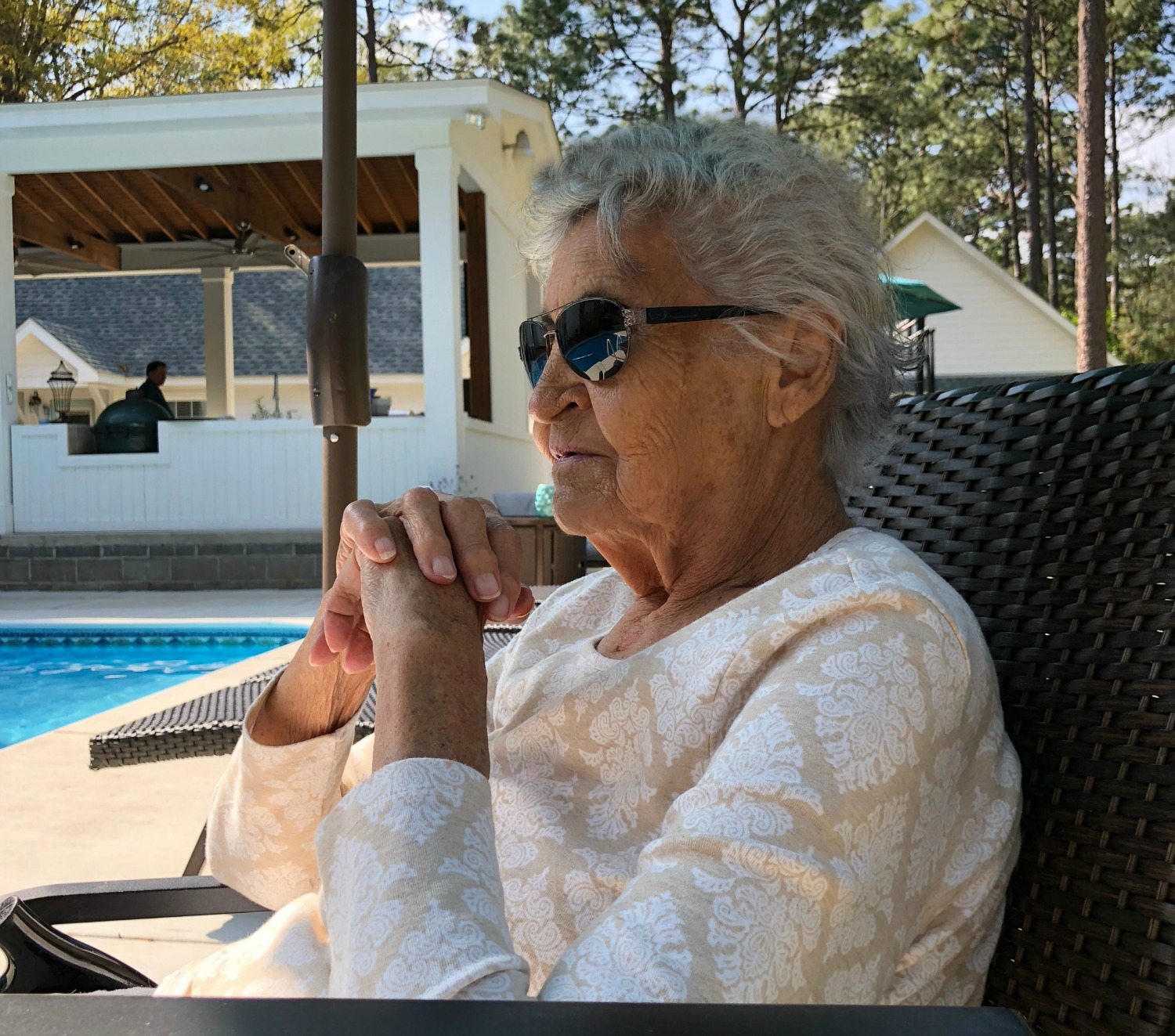 Check out my video of the potting bench in action: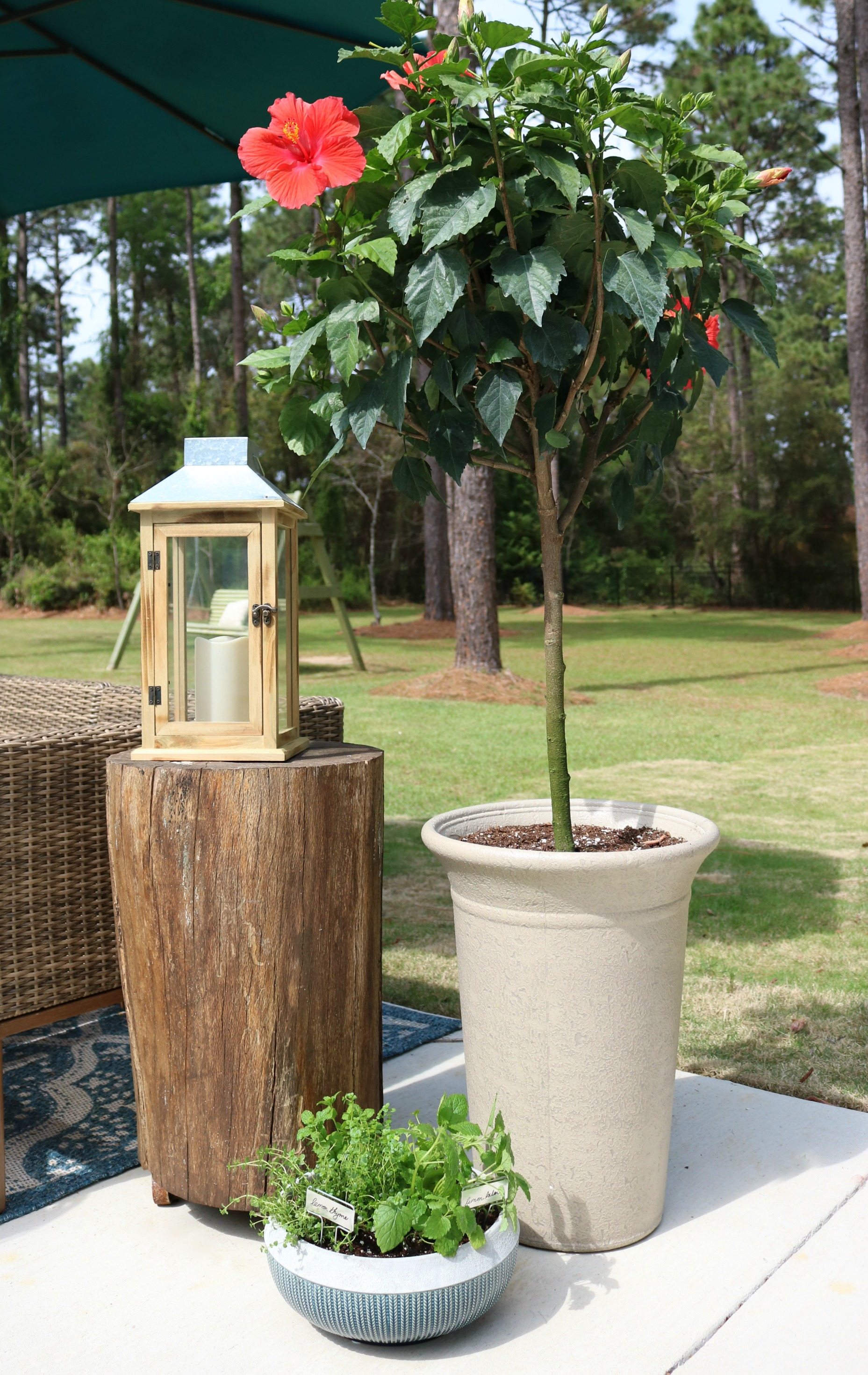 I will add a list at the end of the post for the Better Homes & Gardens items used, I love how they all coordinate and mesh well with my DIY projects. You can mix and match from year to year, I've added a few items to what I already had.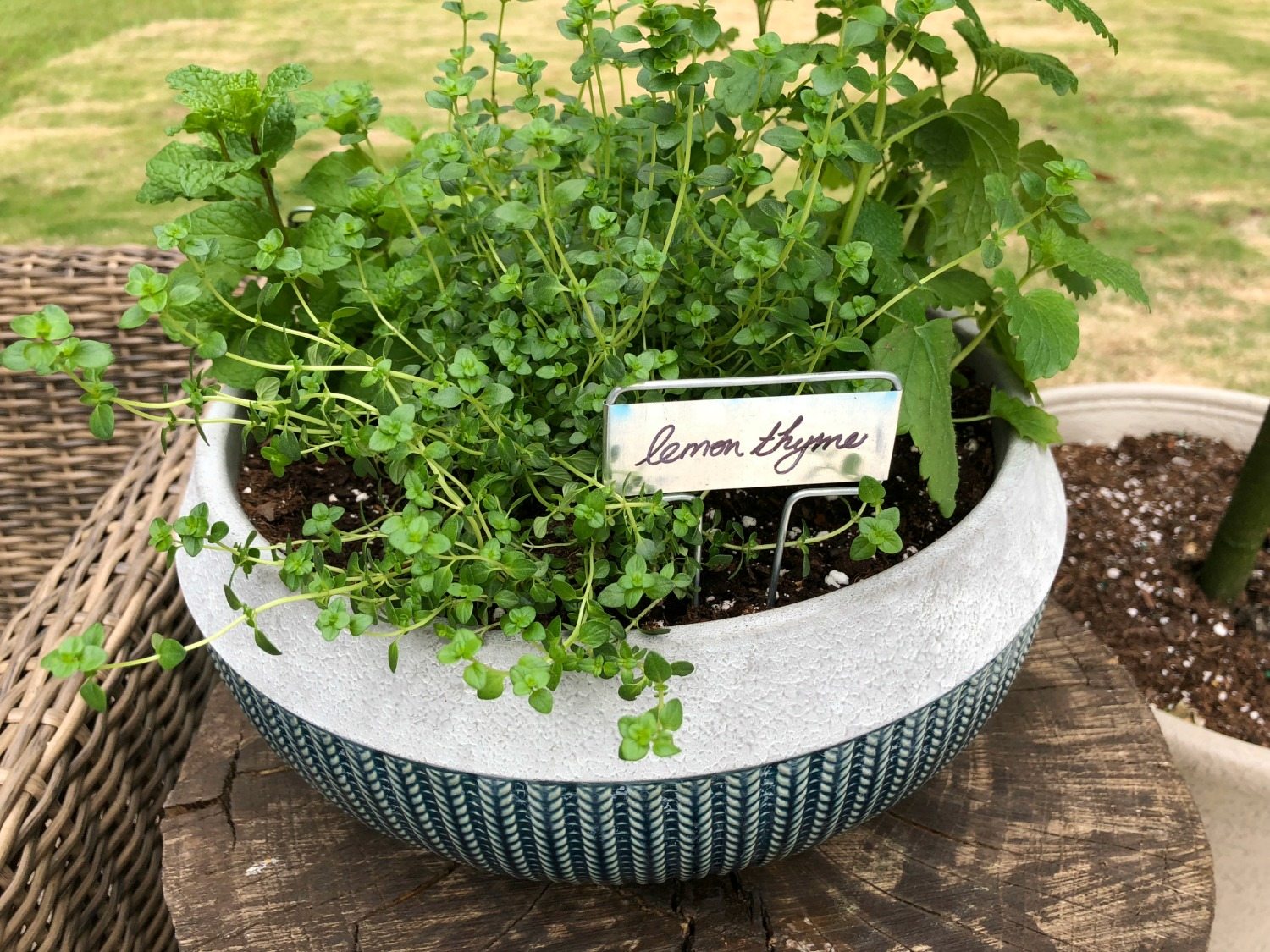 Can't wait to try some of these herbs.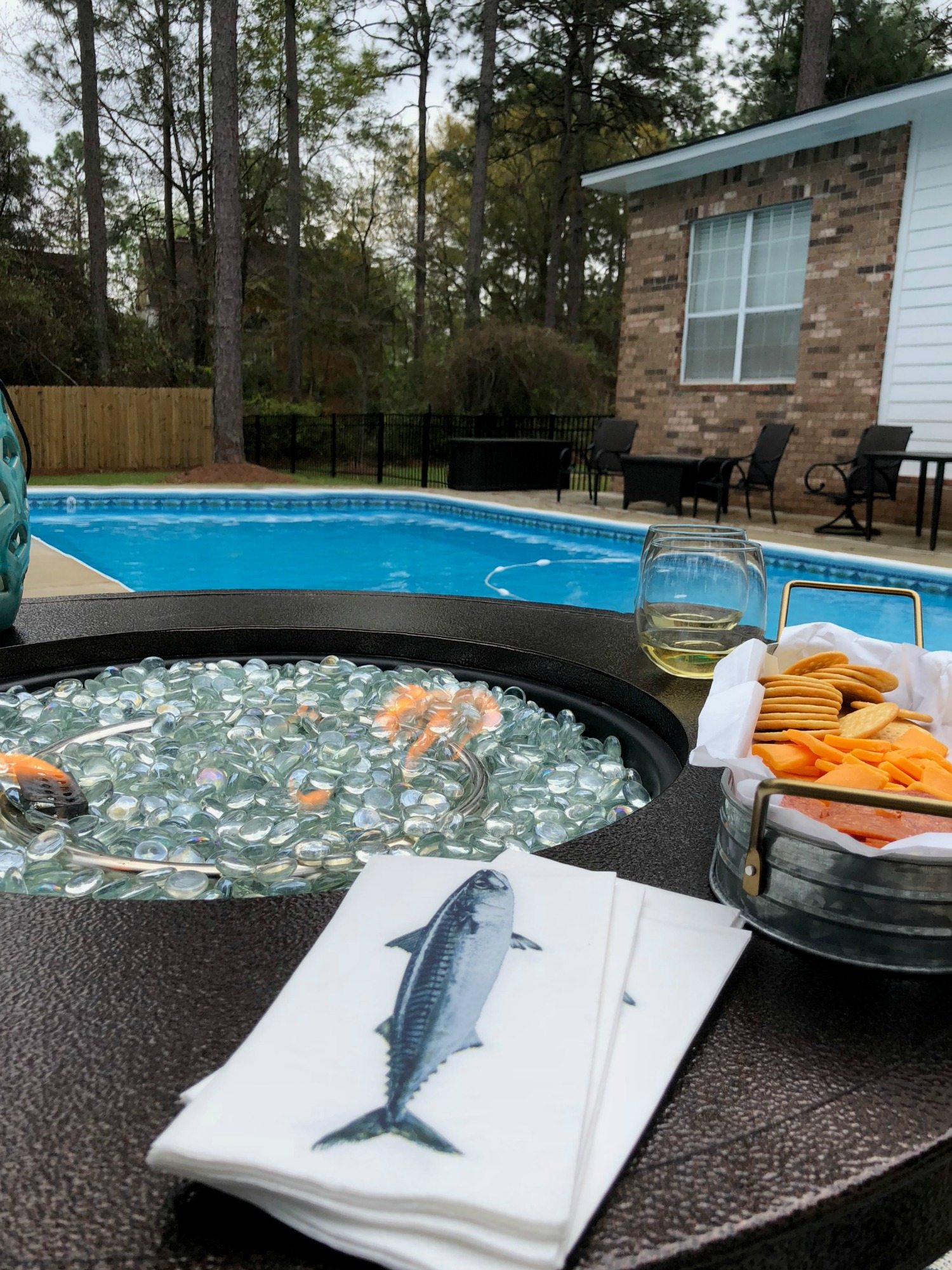 My candle holders have been around since our previous outdoor living area.  They look like they were made for this spot.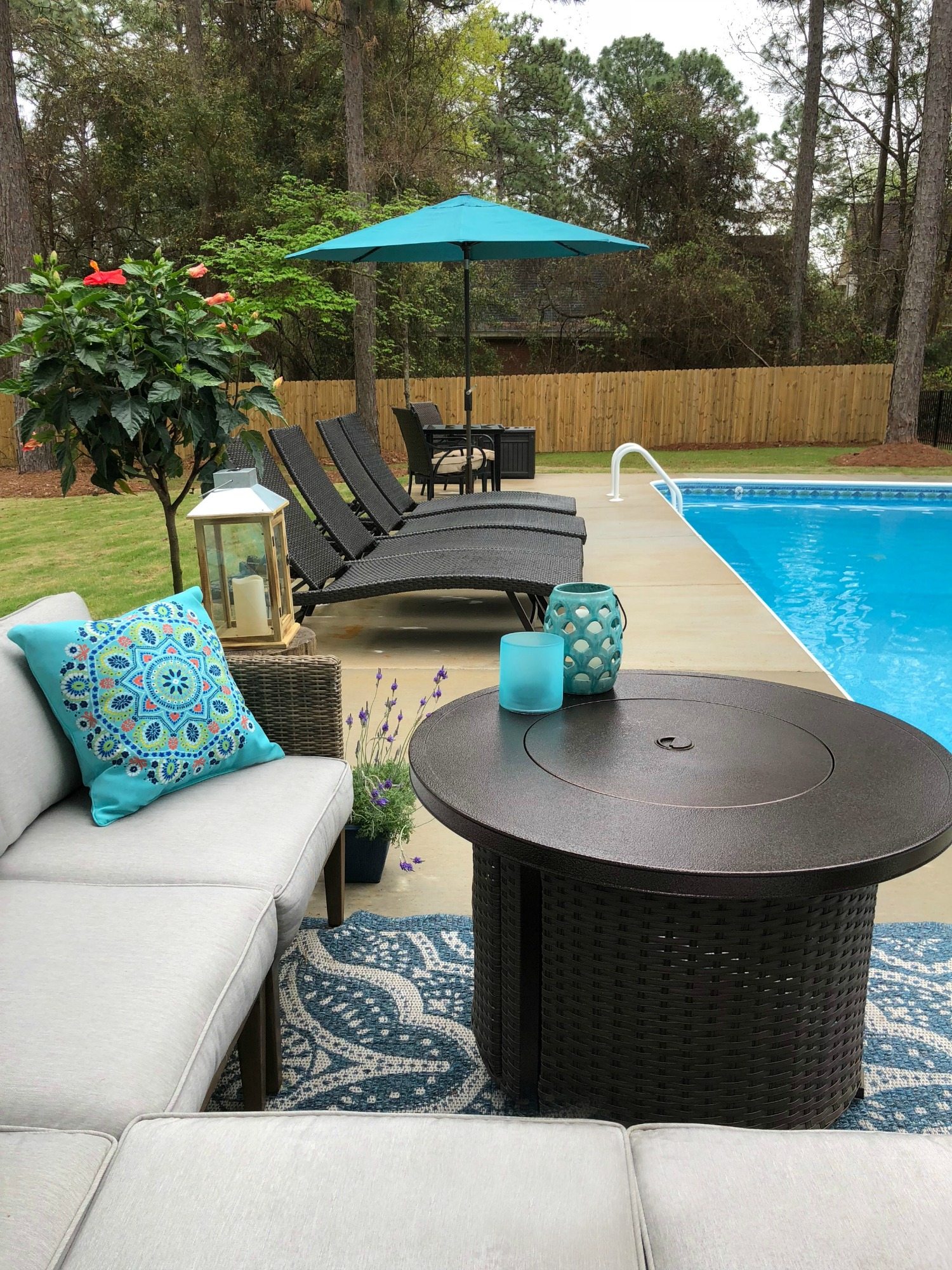 We use the fire pit as a table when entertaining and there's plenty of room when the fire is going too.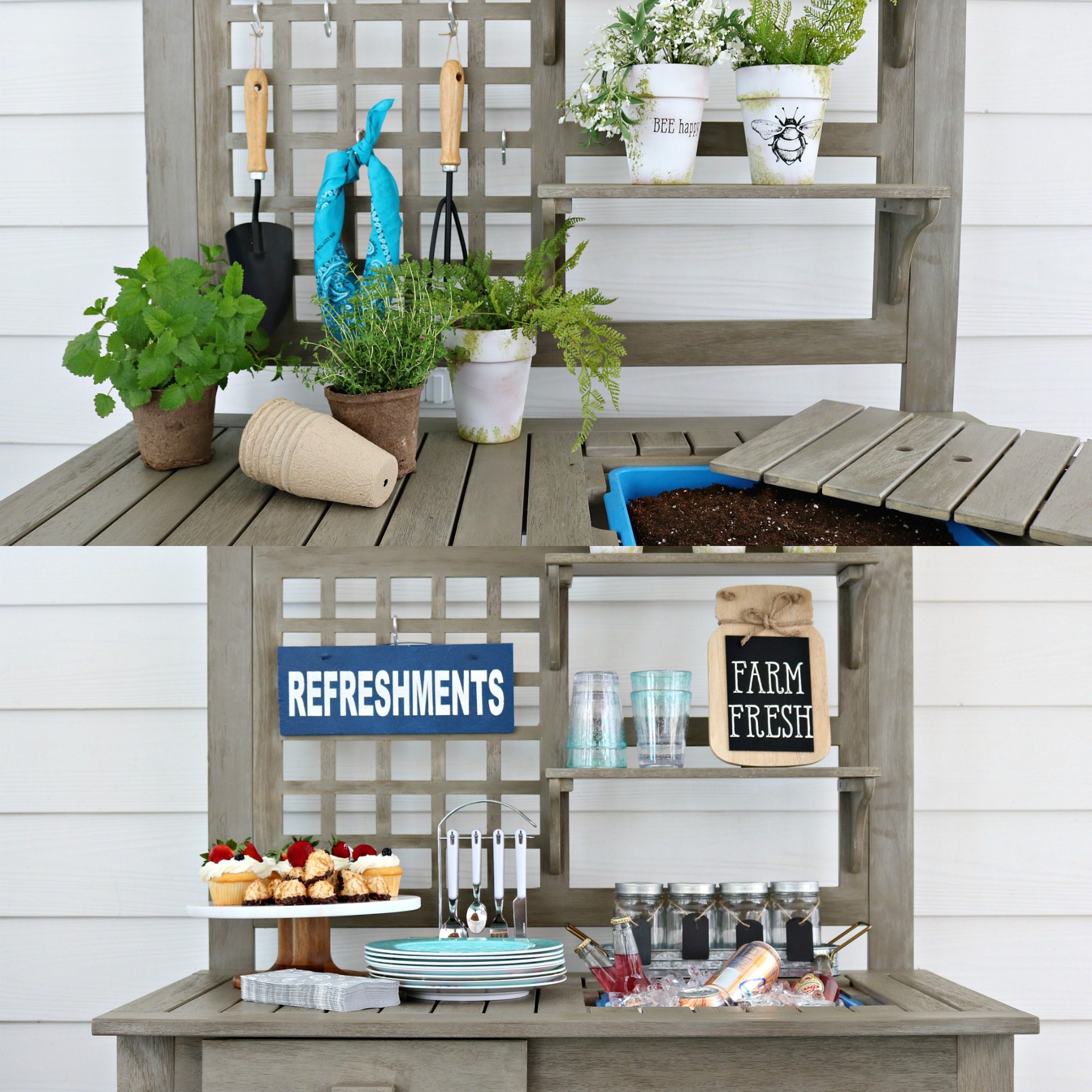 The potting bench will see lots of plants and parties, everyone loves the built in ice bucket!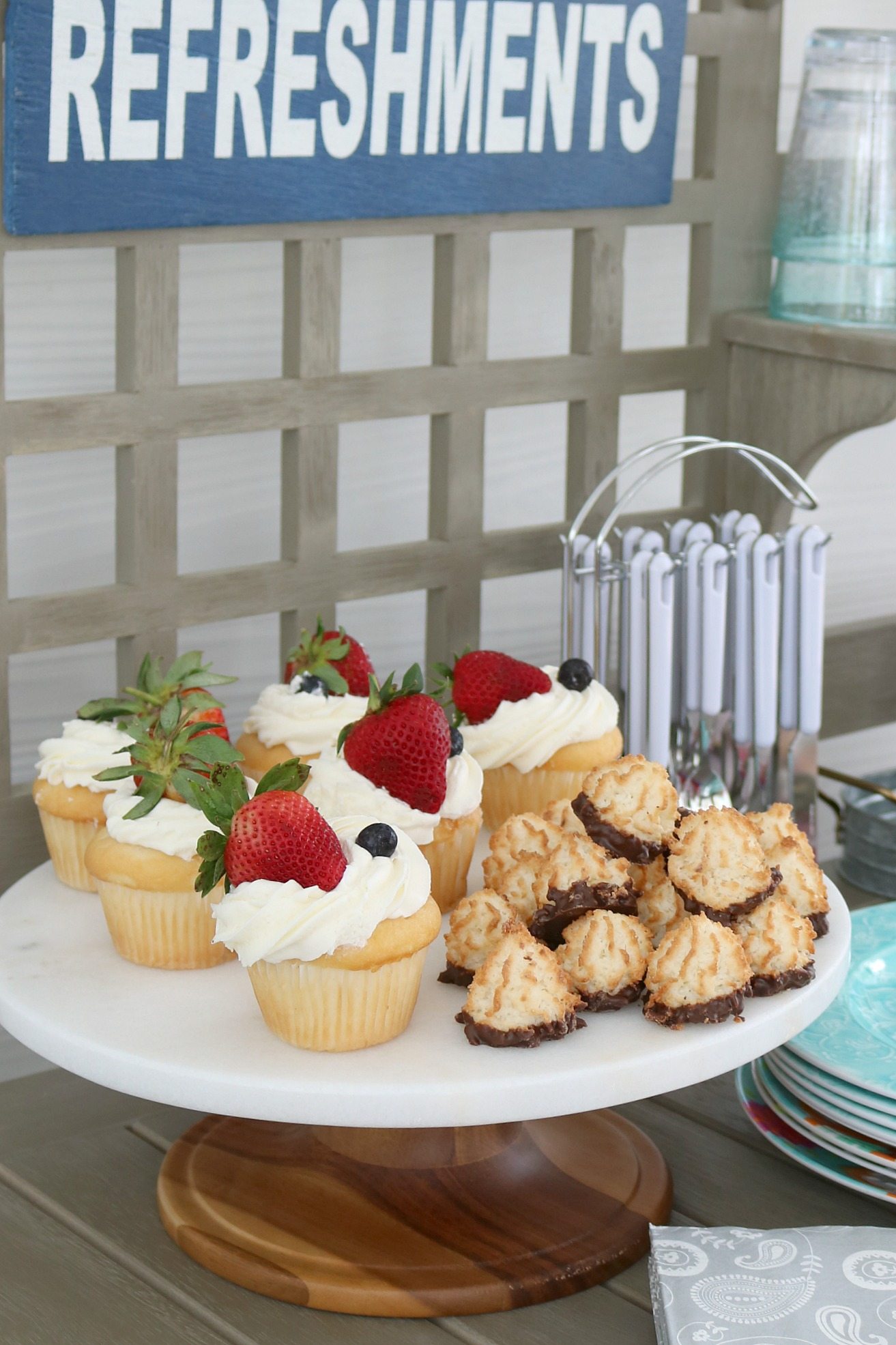 The porch is completely furnished and decorated just the way I want it, for now anyway 😉 The potting bench is ready to party!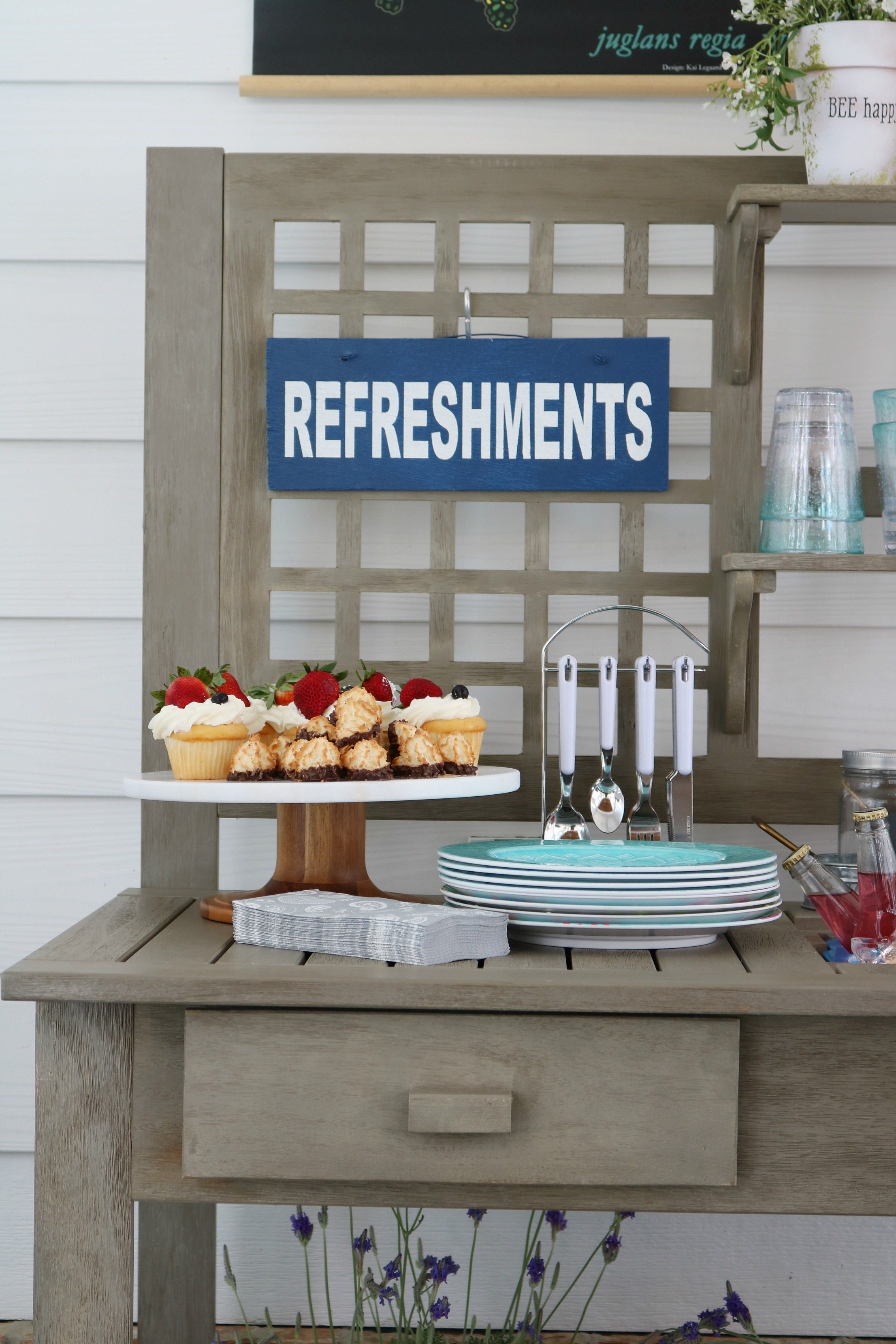 Better Homes & Gardens Items:
Planters: 12″ Teal Planter, 21″ Langston Planter
Colebrook Gas Fire Pit  (We bought this at the end of Summer last year and have really enjoyed it!)
Galvanized Tub – be sure to check your local store, they have an awesome selection of galvanized serving pieces.
Melamine Aqua Plates – love the selection available in the store too!
Better Homes & Gardens White Flatware Caddy
Keep up with all the beautiful Better Homes & Gardens at Walmart choices: Instagram – Twitter – Facebook – Pinterest – Website 
Be sure to check online, they have so many beautiful items! I love finding affordable decor and organization items at Walmart and sharing it with my readers, I am proud to be a part of the Better Homes & Gardens Live Better Blogger Network!