Using Green in Your Decor
What color comes to mind when you think of March?  Green, right??  The color of spring, the color most associated with St. Patrick's Day, a color from nature.  I put together some of my green decor and painted pieces, and a couple of magazine photos to give you some ideas. Don't be afraid to step out of the neutral zone, decorate with green!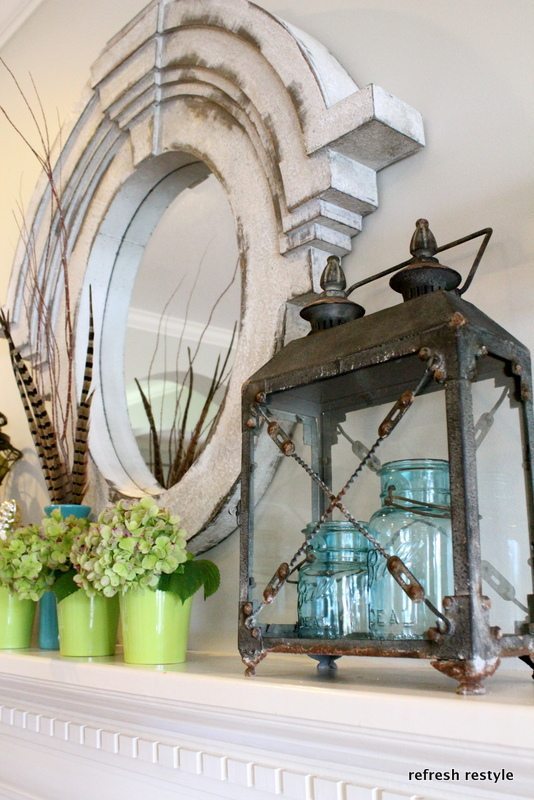 Green flower pots holding green hydrangeas.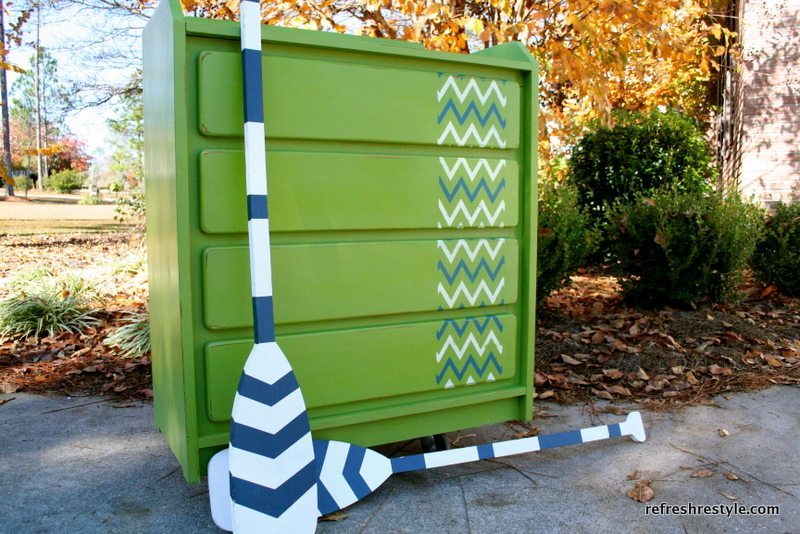 Green chest –  lake inspired.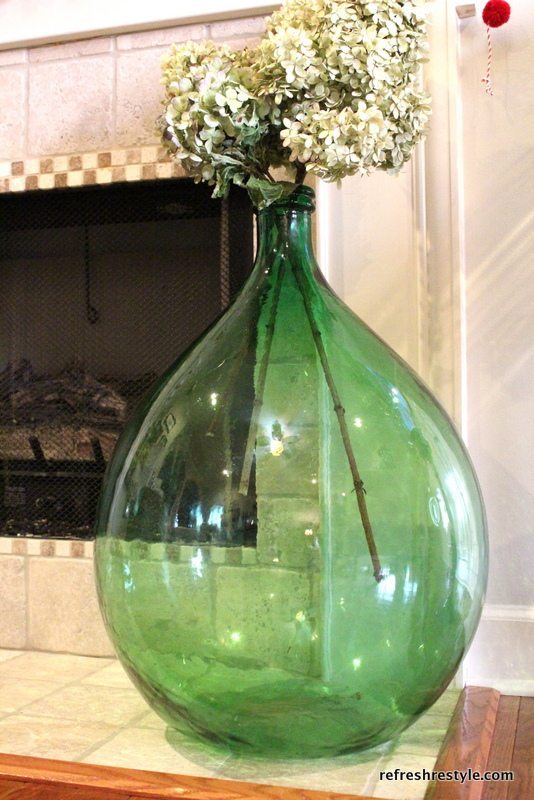 The biggest green vessel, that I own.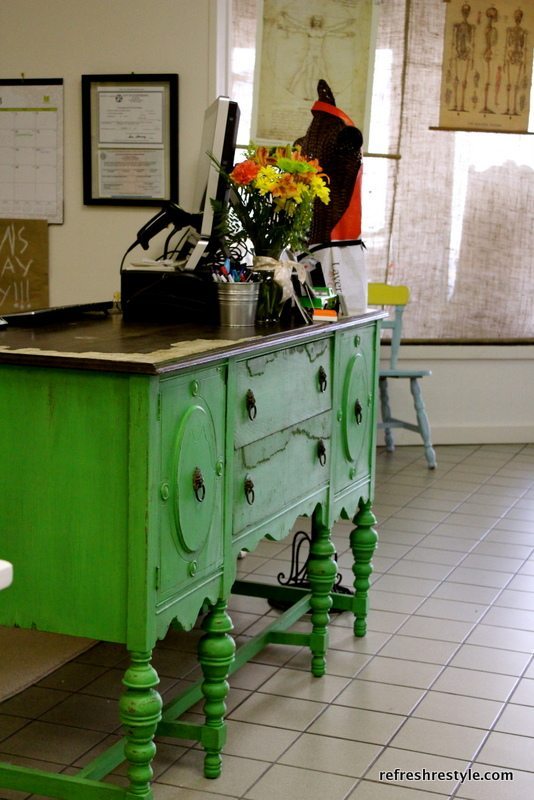 Old buffet gone green.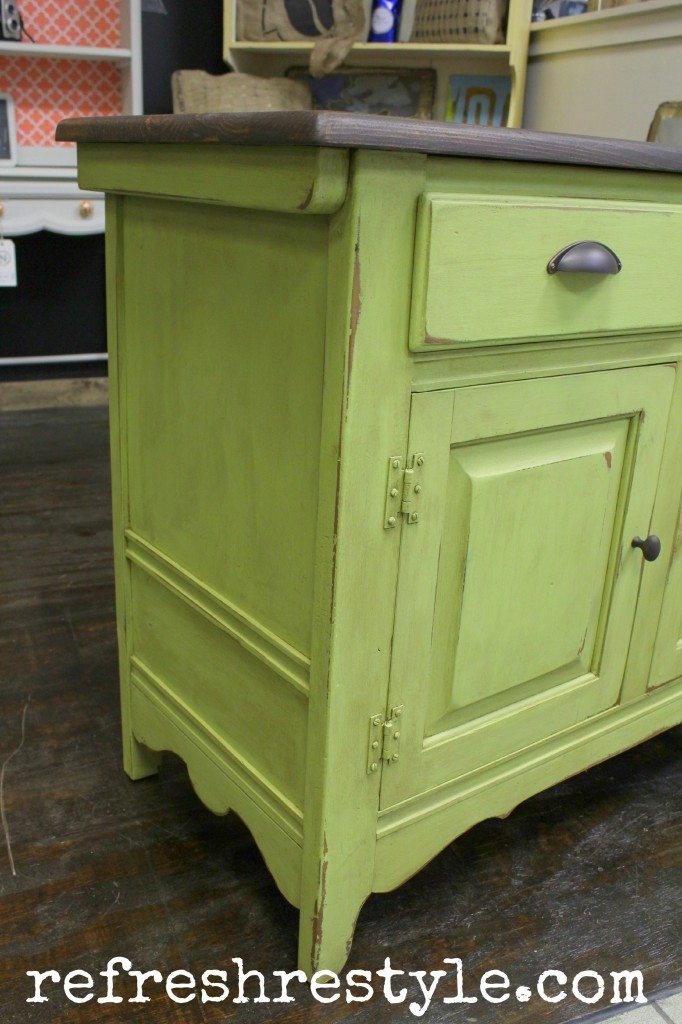 Every shade of green!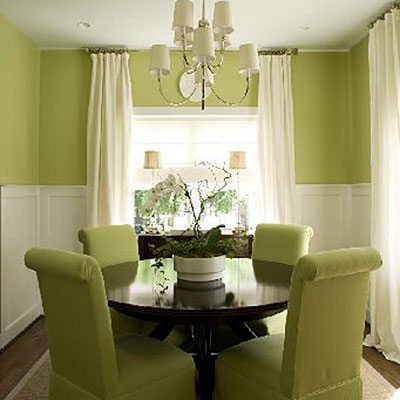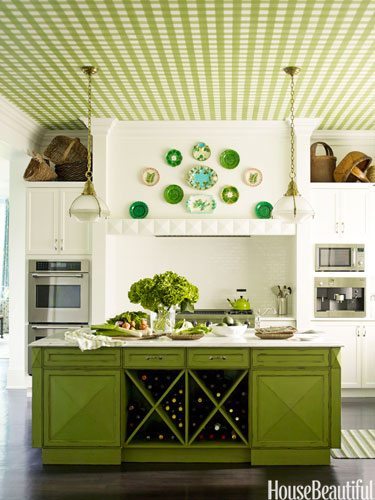 House Beautiful Photos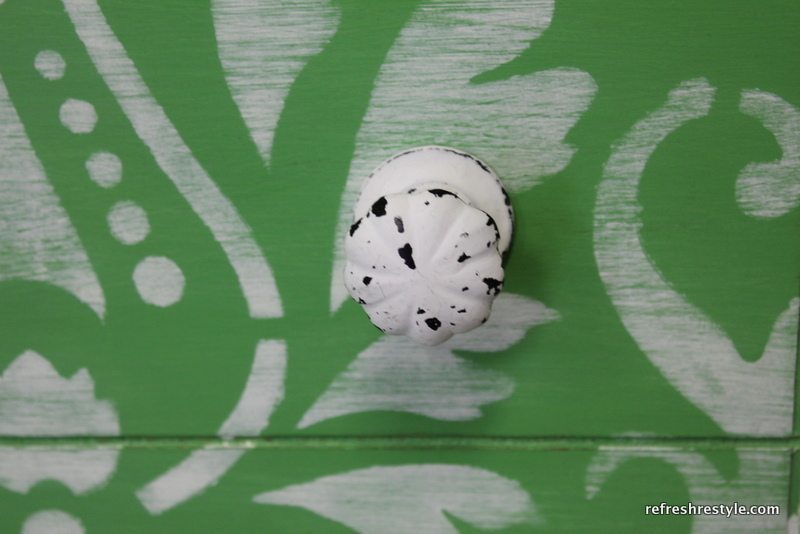 Green Chest with White Chandelier stencil and aged white hardware.
Are you thinking about Green now?
I am!
Have a great day,
Debbie
Pin It and Paint it!
Green {The Color of March}