On a recent thrifty adventure, I found this ugly little table. There were only a couple of things that I liked about it.
For this makeover, I'm going to show you how to create the perfect weathered finish!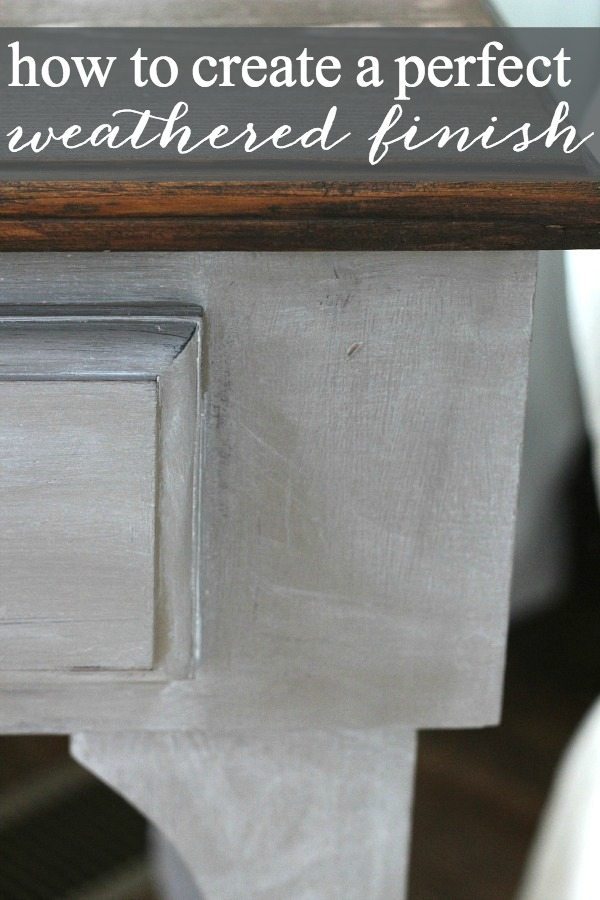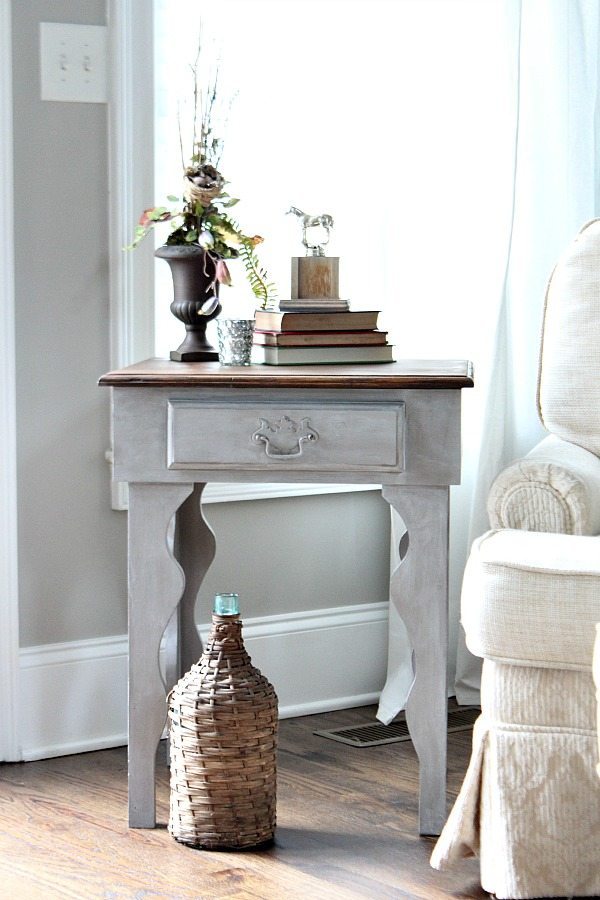 Curvy Little Side Table
I loved the curvy legs and the fact that it was all wood.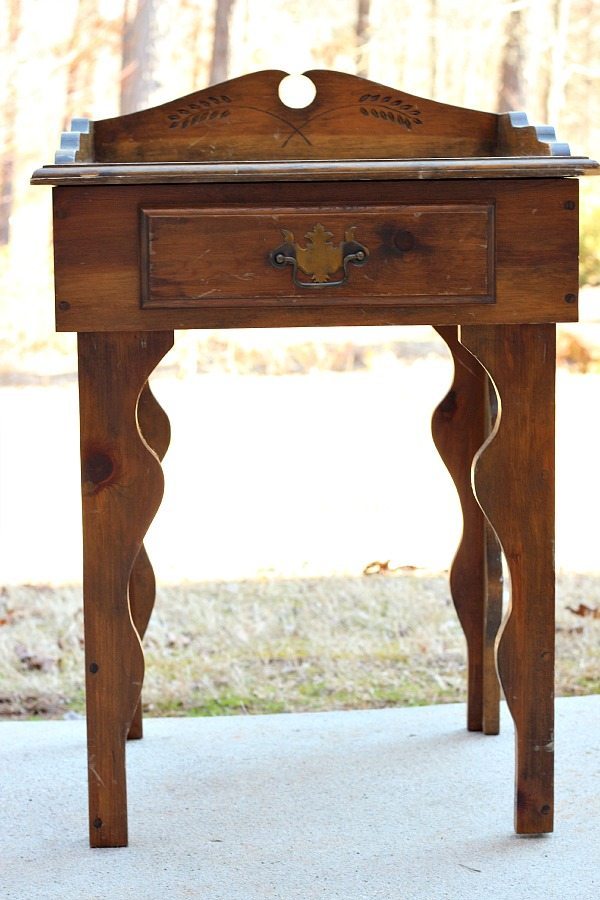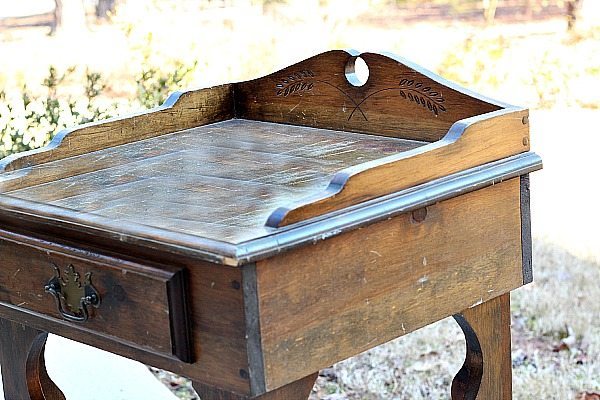 The first thing that I did was remove the piece from the top.
Here's how I refinished the piece:
For the top…
sand it with some pretty rough sand paper. I started with 60 grit and finished with 120.
stain – dark walnut.
waxed with Maison Blanche Dark Wax.
For the body of the piece…
paint one coat with Maison Blanche Vintage Furniture Paint in the color Pecan.
wax with Maison Blanche Chalk White Lime Wax.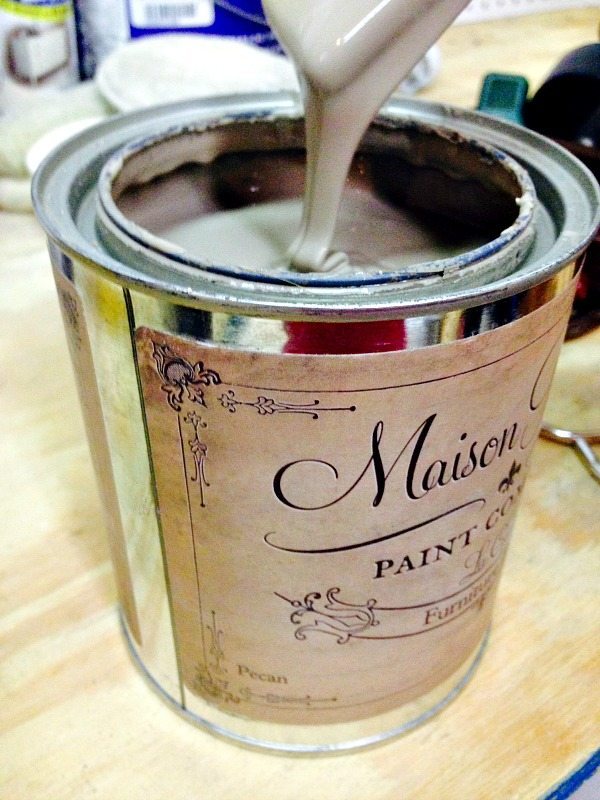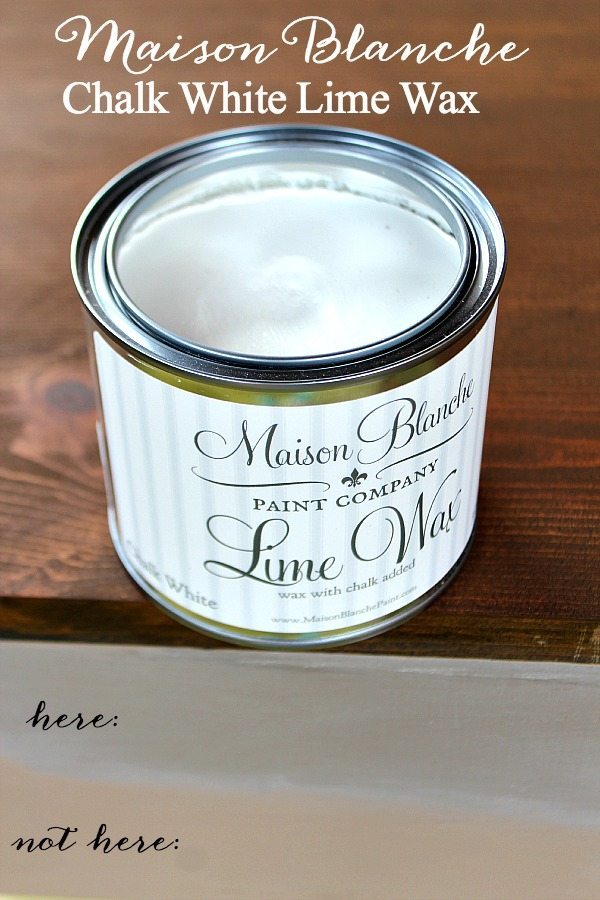 Pecan waxed with Maison Blanche Chalk White Lime Wax makes the perfect weathered gray. On this piece I only painted it with one coat of paint, in places the previous brown shows through a little. The great thing about the lime wax is that it has chalk in it. See the close up below with the perfect limed finish!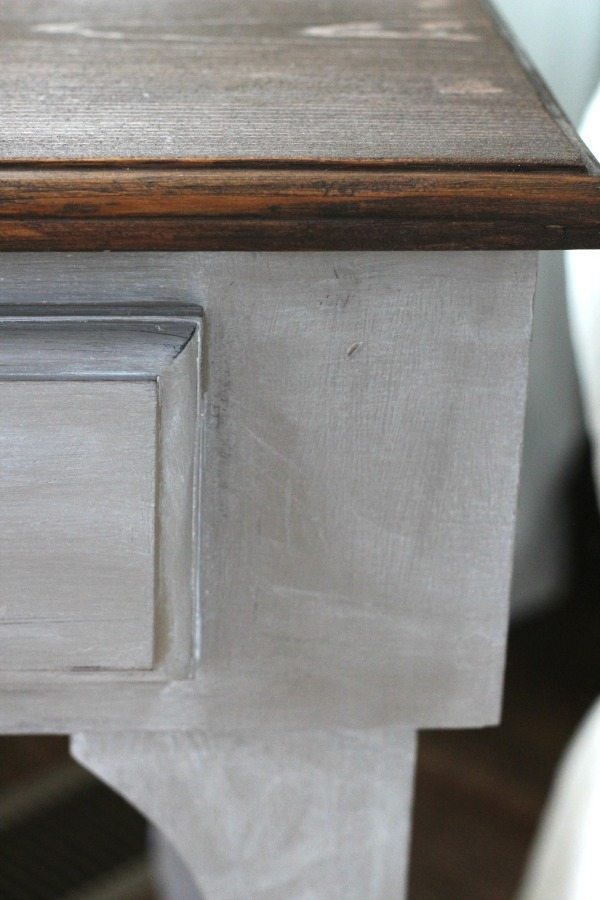 This will be the easiest weathered finish that you ever create.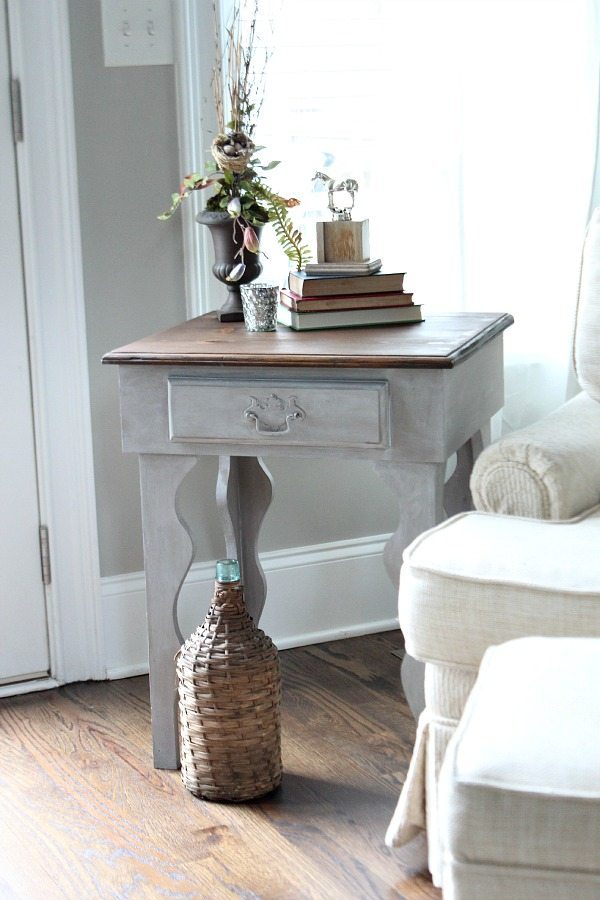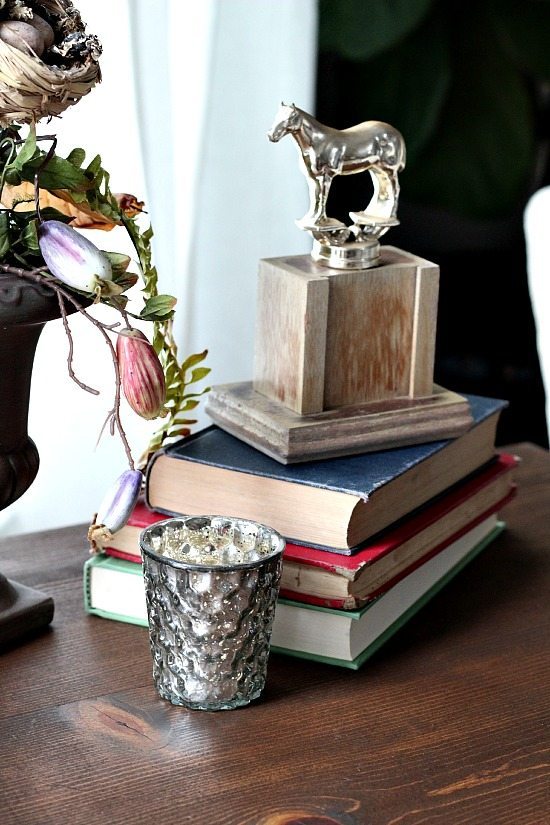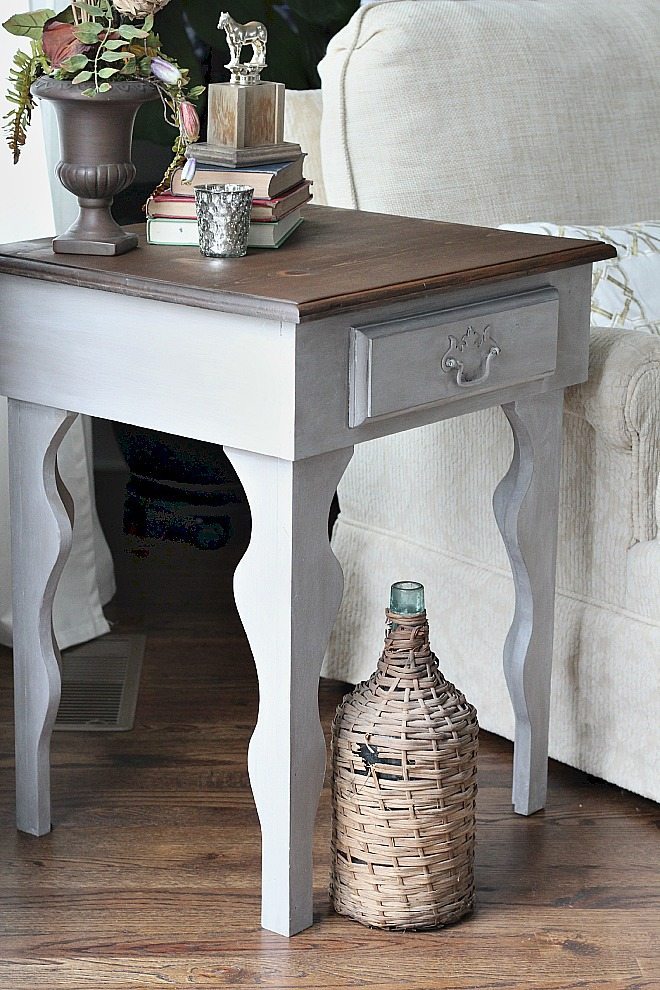 You can never have enough small side tables with the perfect weathered finish.
Be sure to check out the other projects by:

 Thanks Maison Blanche Paint Company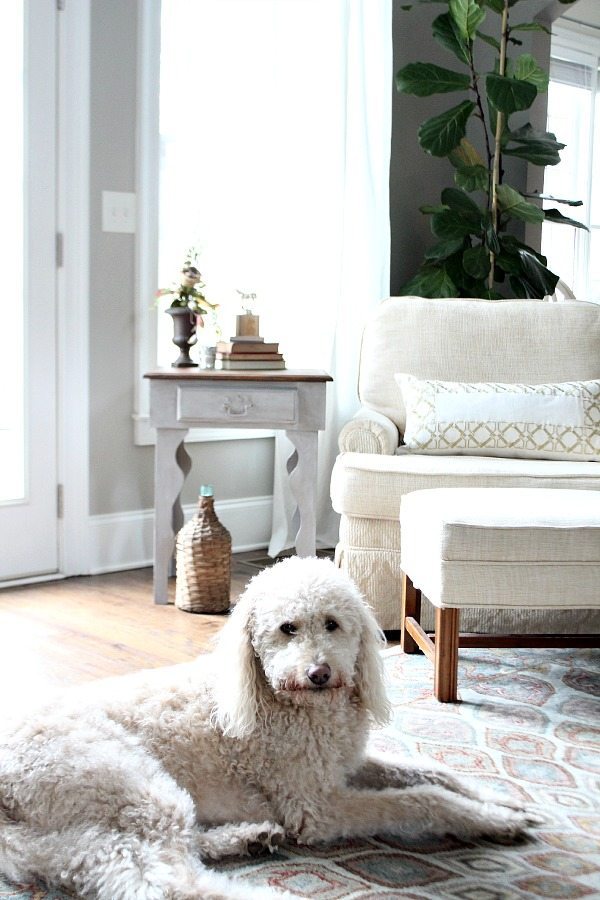 We hope you enjoyed the curvy little side table makeover, please check out these projects, click on the links below the photos 🙂
See more:
2. Maison Blanche Outdoor Paint