Just paint it white or some other light color!  You can't go wrong.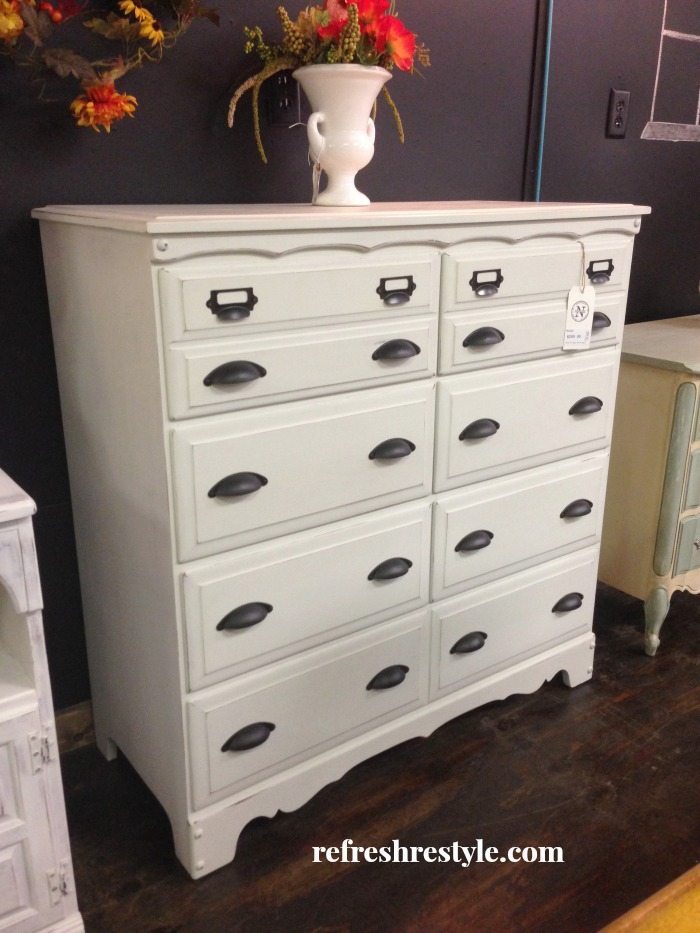 Fashion colors like this blue piece, this green one, that red piece, how about orange and so forth are awesome.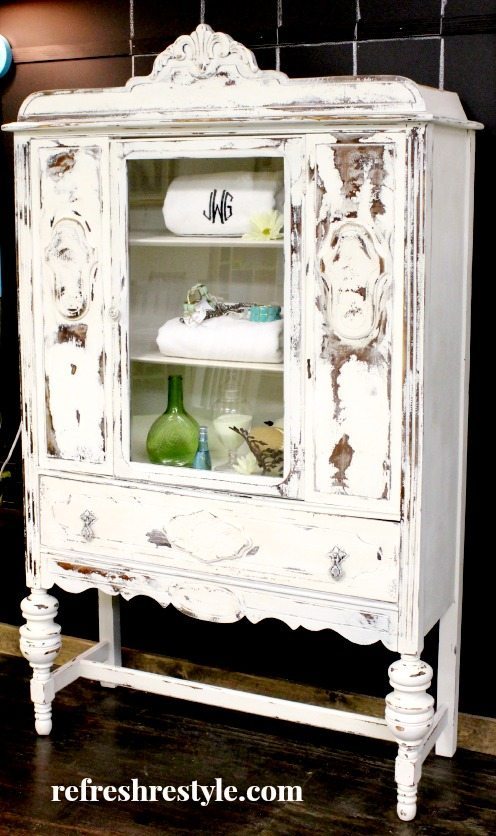 But painting something in a light color and distressing it, is something I love to do!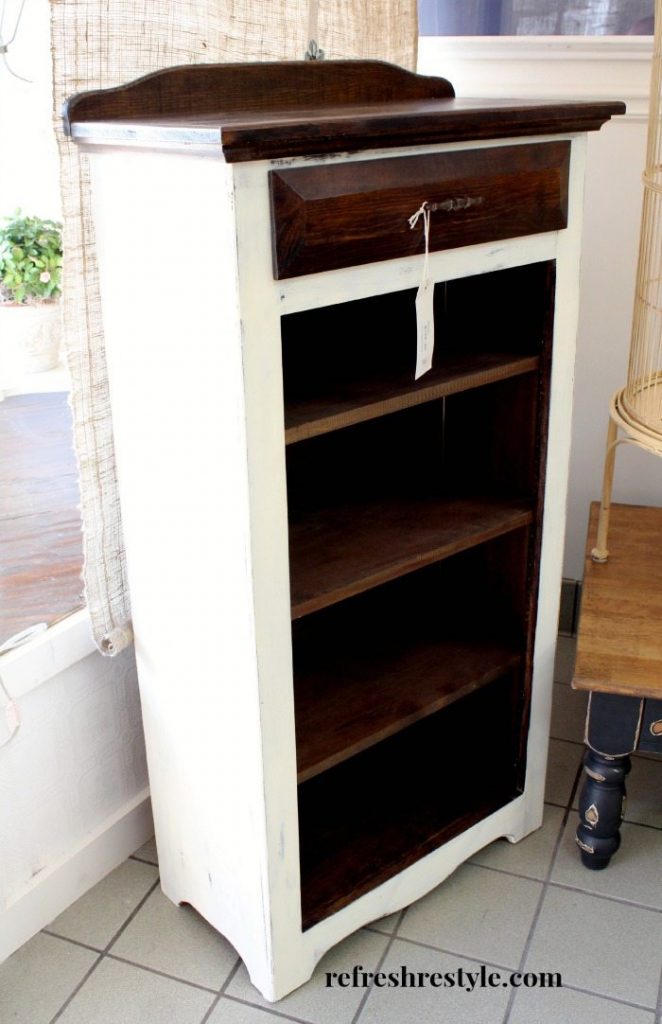 Sometimes I leave a little brown.  It's not always something that I plan ahead.  When I started painting this bookcase, I was just going to paint it all.  I started with the sides and I loved the contrast of the dark stained wood.  So it was decided, a two tone was born.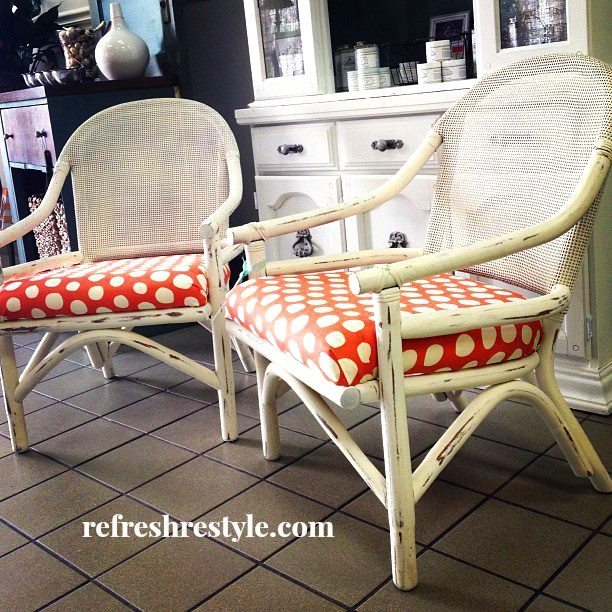 As I am sure you've guessed, all of these pieces were formally brown.
You have to admit, a little lighter and refreshed, is a good thing 😉